REGINA — Public schools in Regina are closing the book on preschool programs because of provincial budget cuts.
The Regina public school board says preschool for three and four-year-olds in programs that are not required by the Ministry of Education will be phased out by 2018-19, with no new registrations accepted for this fall.
Kindergarten classes will also go from half a day, five days a week to full days on alternating days.
The board says the cuts are necessary because the province cut 2.5 per cent, or $5.7 million, in funding.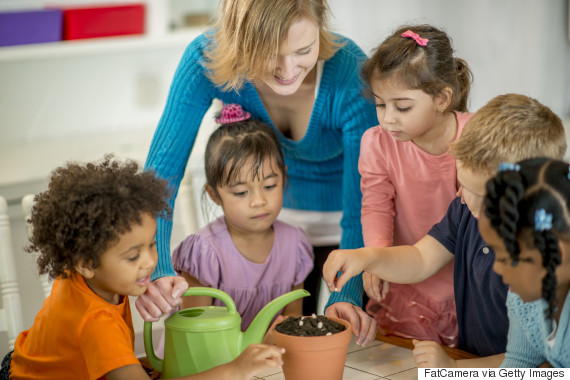 But it says with projected enrolment growth and the opening of three new schools, the impact of the funding cut and increased costs leaves a $9.5 million hole.
About 1,100 children will also lose school bus service because the board is changing the distance that students have to live to qualify for transportation.
"We have had to make some difficult decisions so that we can continue to focus our resources and our attention on students in classrooms and student achievement," said board chairwoman Katherine Gagne.
Also on HuffPost
Preschool Pocket Treasures