Easter weekend is right around the corner, which means it's time to stock up on chocolate and start decorating eggs to hide before the big hunt.
Even though you get to play with and eat chocolate during an Easter egg hunt, one that is poorly planned can quickly disappoint even the most enthusiastic kids.
Below, we've rounded up eight fun Easter egg hunt ideas to keep the whole family entertained.
Avoid fights between family members by assigning different people different items to find. So while Soraya is searching for polka dot eggs, Truman can seek out striped eggs right by her side.
Tip: Use stickers, colours or designs to differentiate each child's treats.
Who says you only have to search for chocolate eggs? Fill the playing field with other treats like hair ties, bracelets, toys and even gift cards for older kids.
Tip: Keep track of all the goodies you put out there and where you've hidden them to make cleanup a breeze.
Help guide the hunters with adorable signs leading them in the direction of the loot.
Tip: Make colourful signs out of Bristol board so they don't blend in too much with a busy living room or backyard.
Following a list is easy for kids who can read, but for those who can't, it's near impossible. Help the little ones out by making maps that show them where they'll find their Easter loot. The bonus is that you'll be teaching your tyke how to read a map too!
Tip: Up the ante by chopping up the map and turning it into a puzzle. Once the puzzle is solved they'll be will on their way to finding all of the treats.
If you always hide an egg under the vase in the kitchen, your kids will come to expect it. Shake things up by putting eggs in places that require a little extra work.
Tip: Hunters would never expect the Easter bunny to hide an egg in someone's hair!
Sure, you could put on your Sunday best, or you could create a themed hunt. The white rabbit can double as the Easter bunny in this "Alice In Wonderland" themed party.
Tip: Get some bunny ears or bushy tails for all the little hunters.
Place letters on each egg so it spells out a word or phrase. Once all the eggs are collected, get the hunters to work together to solve the known phrase.
Tip: Have a plan on how to divvy up the chocolate after the phrase is solved, otherwise you could end up with a lot of tears.
While most hunts start with a child and an empty basket, try shaking things up by filling a basket with decadent desserts and use the eggs as a lure to the main event.
Tip: If you've gone overboard on chocolate, fill the basket with other Easter essentials like spring flowers and pastel plushies.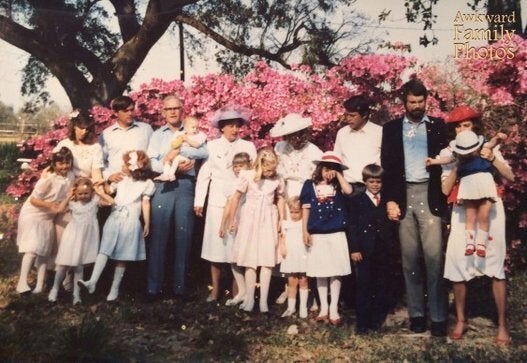 22 Easter Egg Hunts Gone Horribly Wrong