If your child is a picky eater, there are ways to get around it without getting frustrated.
You could take a deep dive into what your child is refusing and work around it. Or you could try our favourite trick and swap in the foods your child needs to grow healthy and strong into their favourite (but often not as healthy) foods.
Check out these yummy snack and dinner ideas will keep the kids (and you) happy.
Healthy Taco Salad via Sugar Spice And Glitter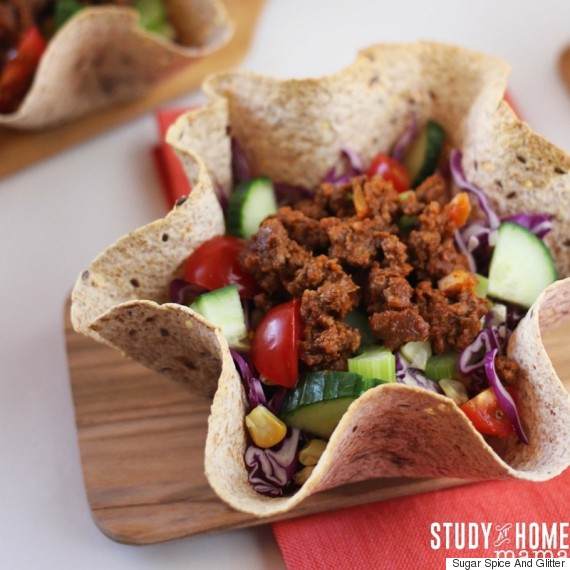 Swap out sour cream for some Greek yogurt and a 2:1 ratio of veggies to meat for healthier tacos.
Skinny Double Chocolate Applesauce Muffins via tastythin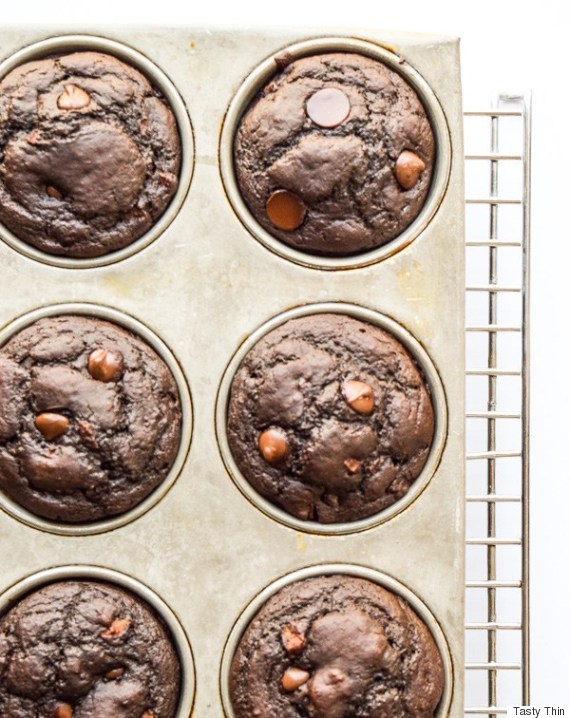 Would you believe these decadent chocolate muffins don't have any added fat or sugar? The kids won't either!
Healthy French Onion Dip via Catching Seeds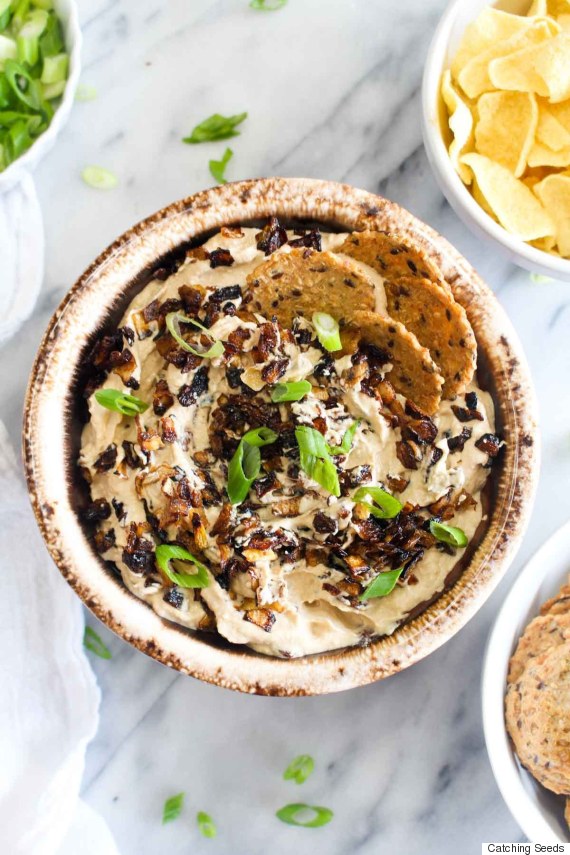 Cashews make this vegan dip oh so creamy.
Crock Pot Sloppy Joes via Yummy Healthy Easy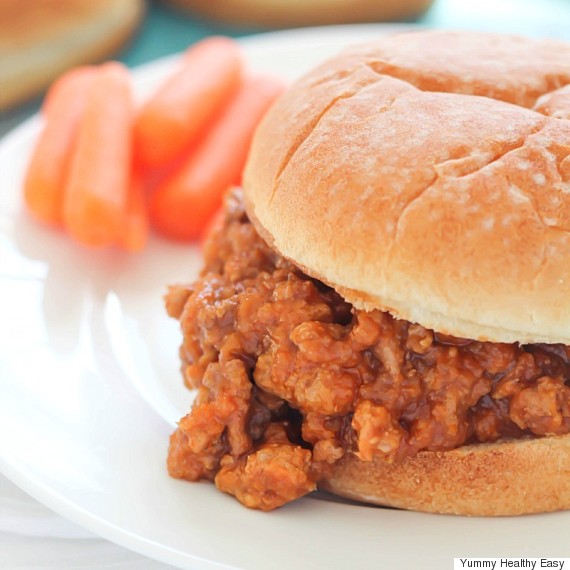 Cut back on the meat without sacrificing on protein. The kids will never suspect there's mushrooms in these Sloppy Joes.
Mac And Cheese via What's Up Moms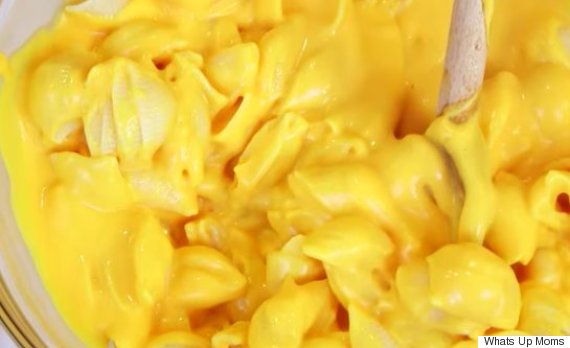 Sneak some cauliflower and squash into their pasta for a healthy spin on mac and cheese.
Avocado Hummus Taquitos via The Wholesome Dish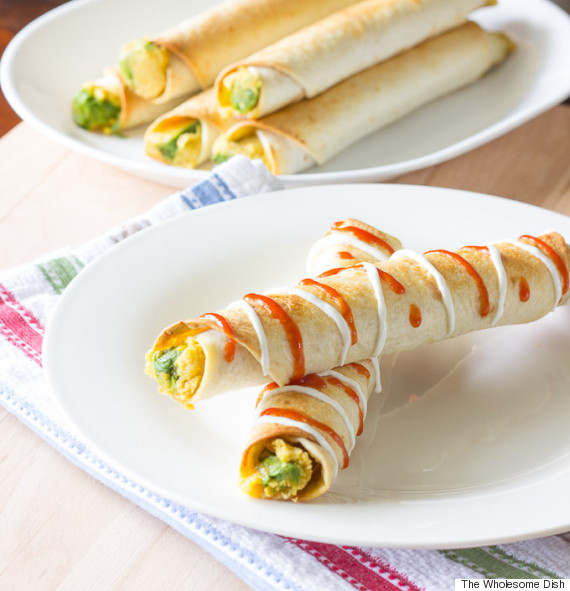 Taquitos make a great after-school snack, but don't offer up much in terms of nutrition. Sneak in some avocado and hummus in place of chicken and cheese and you've got a much healthier snack.
Krispie Baked Chicken via Confessions Of A Fit Foodie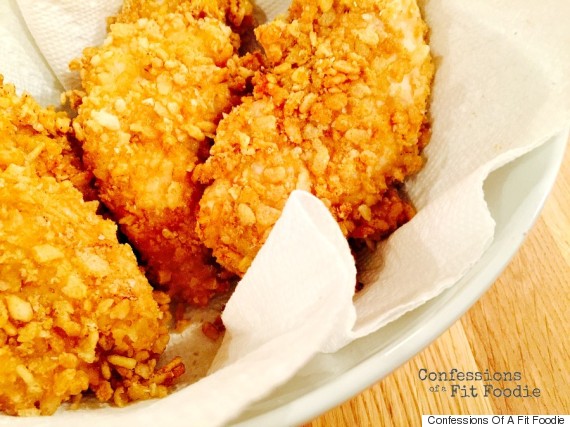 Instead of flour or bread crumbs, use crispy brown rice for a fibre-rich crispy chicken dish.
Mashed Cauliflower With Parmesan and Chives via Foodie Crush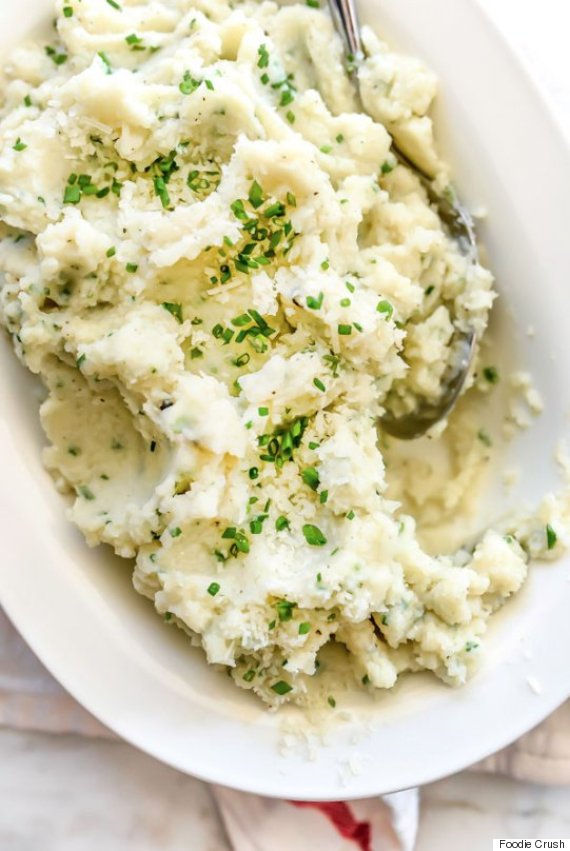 Ditch the starchy potatoes for cauliflower and add some nutrients while you're at it.
Baked Veggie Fries via Pottery Barn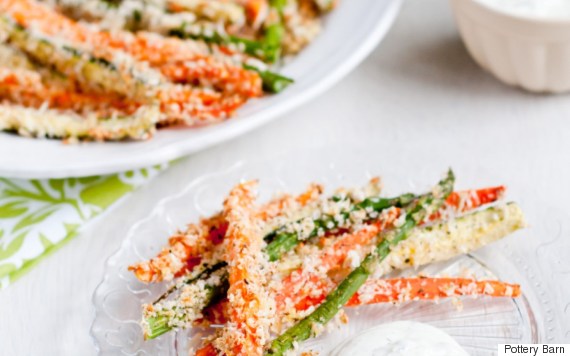 Put down the French fries and pick up these baked veggies instead. We promise you'll get the same crunch.
Rainbow Gummies via Modern Parents Messy Kids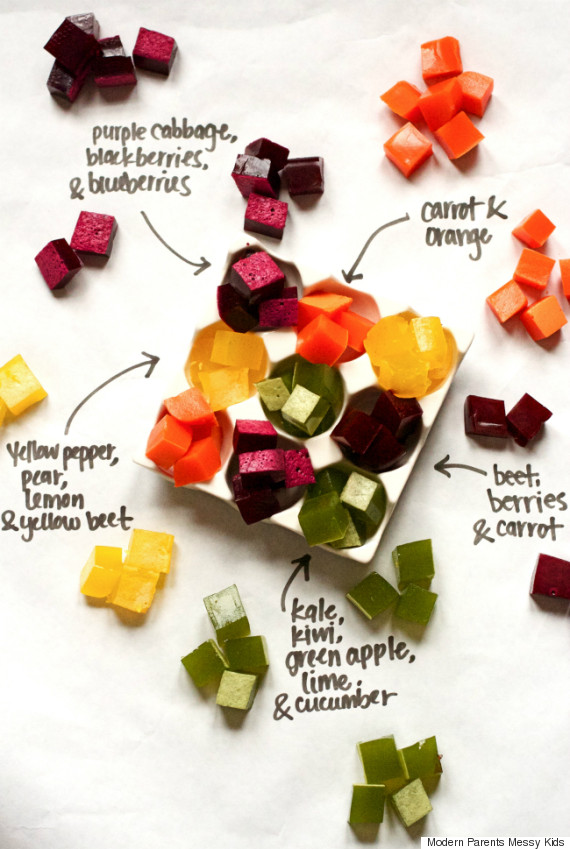 They look and taste like regular fruit snacks, but these gummies have a hidden veggie surprise.
Cheesy Carrot Crackers via Super Healthy Kids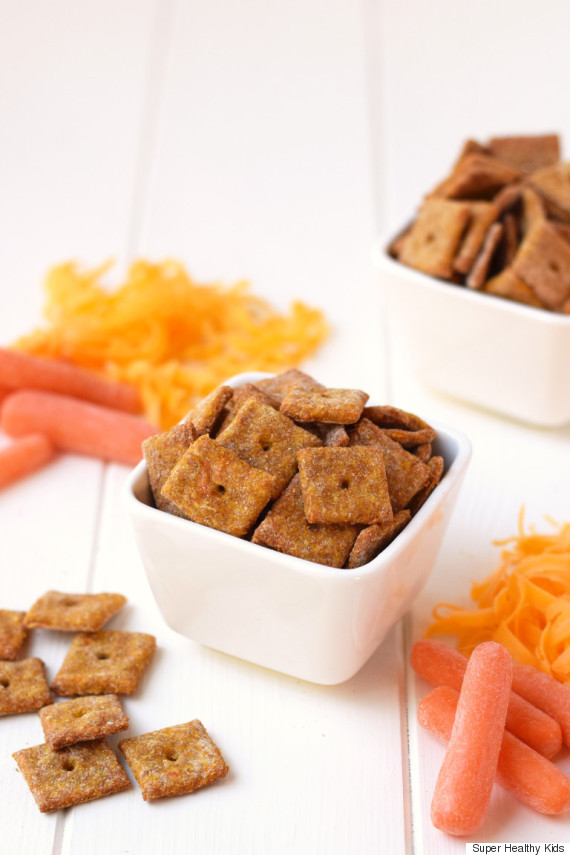 Can't get enough of Cheez-Its? These cheesy carrot crackers taste almost identical.
Spinach Tortillas via Fork & Beans
Forget plain white flour tortillas, these cassava tortillas are also loaded with good-for-you greens.
Lentil Veggie Nuggets via My Fussy Eater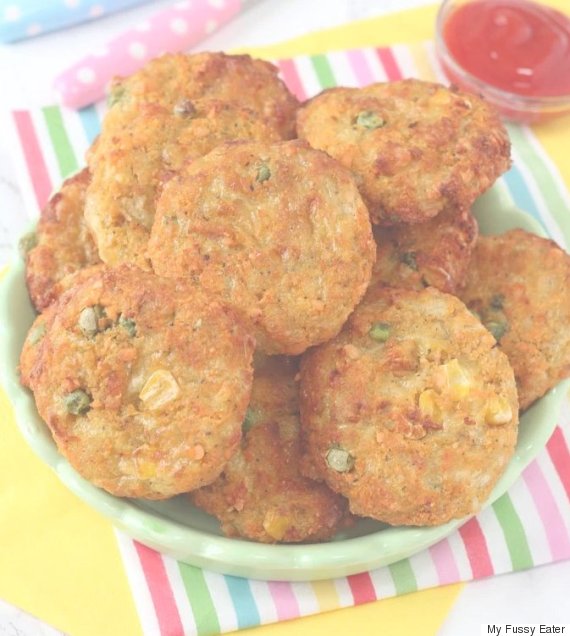 These bite-sized snacks are so full of flavour, the kids won't suspect they're good for them too.
Sneaky Meatballs via Wellies And Lemonade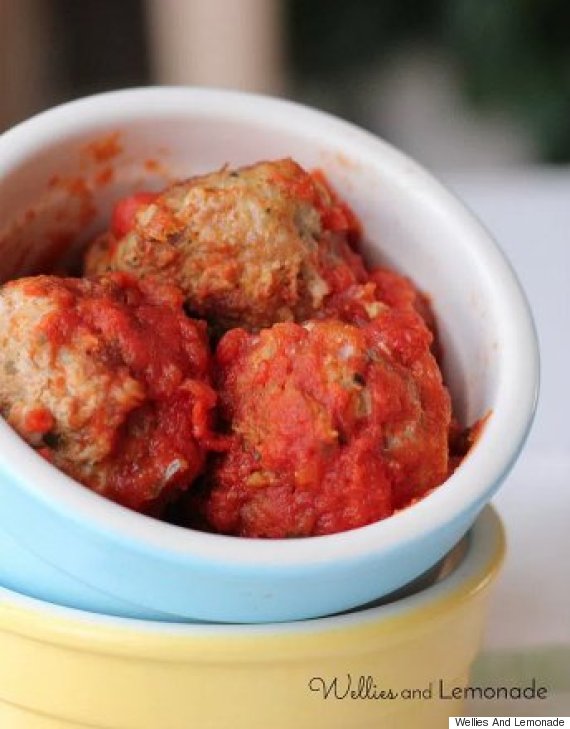 What kind of kid doesn't love meatballs? They'll gobble them up before they even notice they're filled with veggies.
Black Bean Brownies via Happy Healthy Mama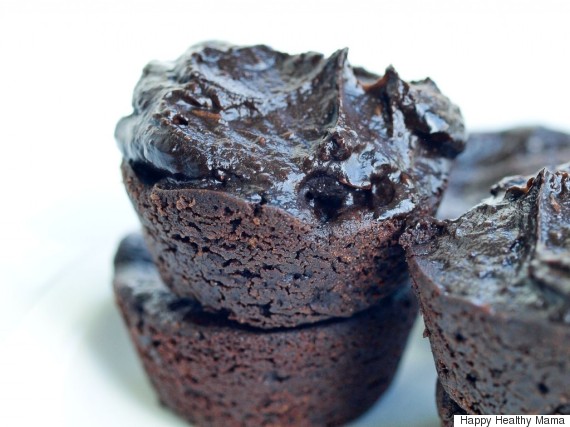 No flour is required in these fudgy brownies.
Sweet Potato Waffles via Baby Foodie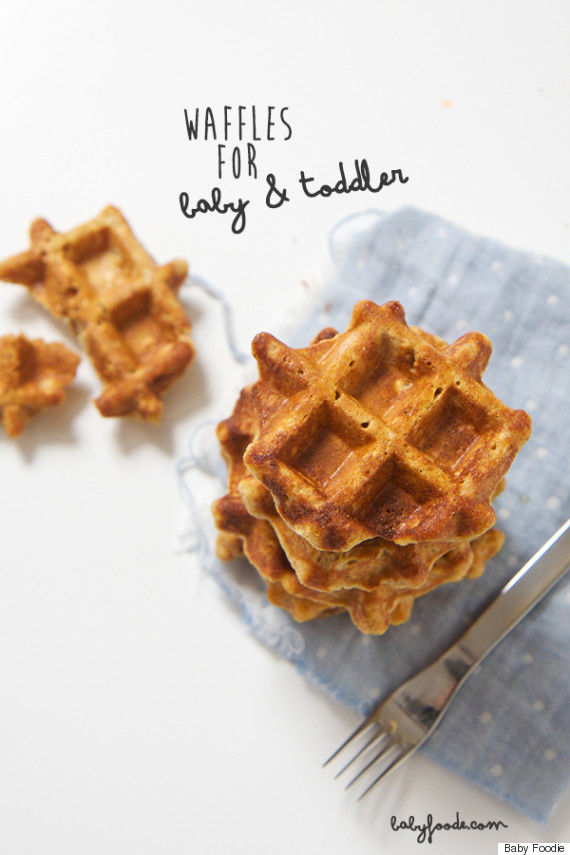 Put down the buttermilk and pick up a sweet potato instead, because believe it or not, that's what's in these waffles.
Also on HuffPost
21 Healthy Snacks To Take On The Go