Pierce Brosnan knows what it's like to lose loved ones.
The James Bond star lost his first wife, Cassandra Harris, to ovarian cancer in 1991. Twenty-two years later, he lost his daughter, Charlotte, to the same disease.
In a recent interview with Esquire, the 63 year old opened up about the tragedy and how the heartbreak still stays with him today.
"I don't look at the cup as half full, believe me," he said. "The dark, melancholy Irish black dog sits beside me from time to time."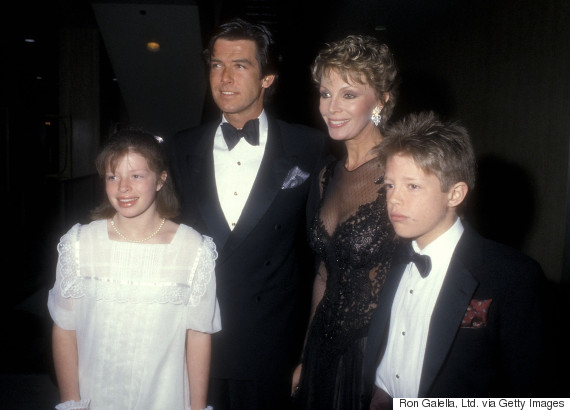 Pierce Brosnan, Cassandra Harris, daughter Charlotte and son Christopher in 1985.
Brosnan and Harris tied the knot in 1980 and were together until she passed away at the age of 43. They had one son together, 33-year-old Sean, who grew up to be an actor like his father. Brosnan also adopted Harris' two children — Chris, 44, and Charlotte — from a previous marriage. The kids took his last name after their own father died in 1986.
Four months after Harris passed away, the actor told People magazine: "There is an incredible cruelty in it all, losing a person you shared everything with. This is the first time in my life I've ever experienced bereavement, and it's overwhelming."
Brosnan later married his wife Keely Shaye Smith and had two more kids: Dylan, 20, and Paris, 16.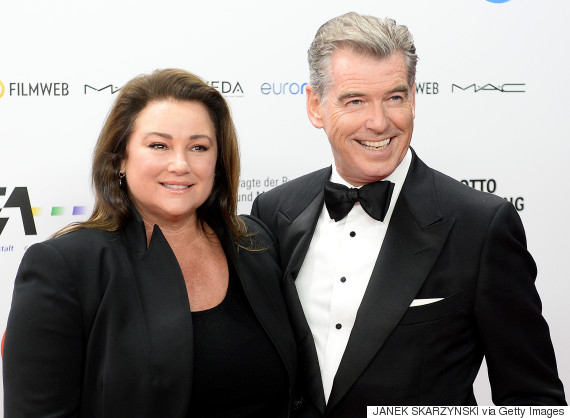 Pierce Brosnan and wife Keely Shaye Smith at the 29th European Film Awards.
Gushing about Smith to Mirror U.K. in 2013, Brosnan said: "She is the most beautiful woman and someone who has been my North Star for many a day and a year now."
However, the actor added that while he is happy now, he still lives with his loss: "Ups and downs are what life is all about. But the memory of Cassie and her fight against cancer is never forgotten."
Sadly, tragedy struck again in 2013 when Brosnan's daughter Charlotte lost her battle with ovarian cancer, just like her mother. She was 41 years old.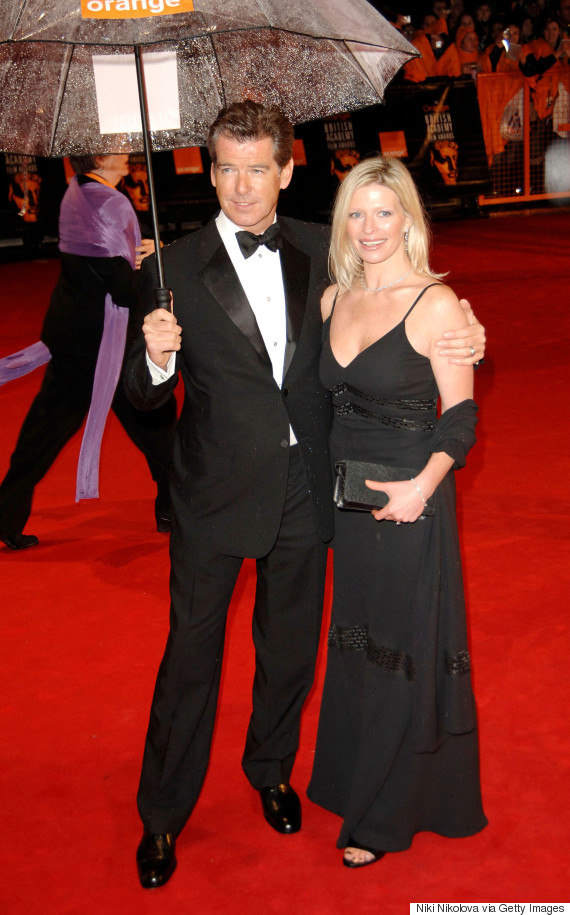 Pierce Brosnan and his daughter Charlotte in 2006.
The actor has always spoken fondly of his kids with Harris. "We just clicked as a family," he recalled to the Daily Express in 2013. "I was Pierce then I was daddy Pierce and then I became dad. Charlotte and Chris have just been amazing in my life."
Since losing his first wife and daughter, Brosnan has been an active member of Stand Up To Cancer, a charity which raises funds for cancer research.
During Stand Up To Cancer's telethon in 2014, the actor said: "To watch someone you love have his or her life eaten away bit by bit by this insidious disease, that part of your sorrow becomes an indelible part of your psyche. Let's build that future where we hold our loved ones hands, watch them grow old as it should be, after a long life fully lived."
Also on HuffPost