An unemployed aspiring rapper in Australia has been charged after police say he ran out of a restaurant and then into the ocean to avoid paying his bill.
Terry Peck, who is also known as 2Pec, ordered C$621 worth of food and drinks at Omeros Bros Seafood Restaurant in Main Beach on Sunday, according to News.com.au.
His bill apparently included one baby octopus, two lobsters, six oysters, four Corona beers and 21 oyster shooters, a vodka cocktail like a Caesar.
Omeros Bros is not a cheap joint. TripAdvisor ranked it number 10 on its list of Australia's top 10 best fine dining restaurants.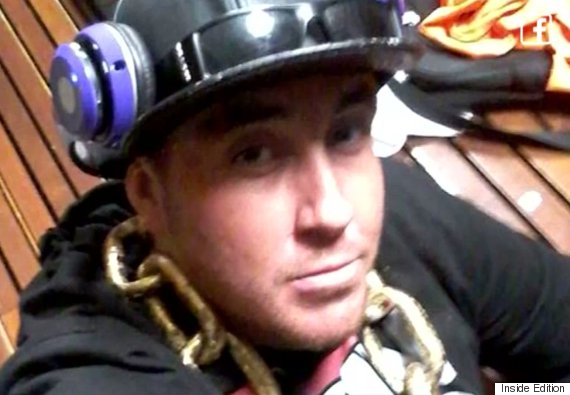 Terry Peck allegedly tried to swim away from his bill this weekend — it didn't work. (Photo: Inside Edition/Screenshot)
And staff clearly thought that the 33-year-old might dine and dash.
"We had our suspicion that he was going to do a runner," assistant manager Mark Hunnybun told 9News.
And he allegedly did. Staff chased him but he ran to the ocean to get away from police.
Lifeguards couldn't get him out, according to the Gold Coast Bulletin, so water police arrived, with no luck. Then cops tried to pull him out using a jet ski, but he dove under the water.
Eventually he was arrested — video above shows officers escorting him out of the surf.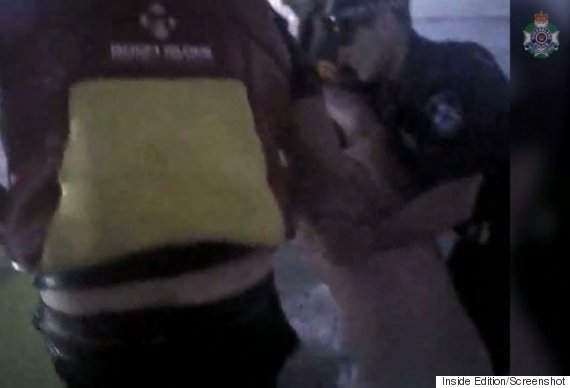 Terry Peck is escorted out of the waves after he allegedly ran into the water to skip a bill. (Photo: Inside Edition/Screenshot)
Peck, who was apparently on parole, was charged with stealing and obstructing police, according to the Gold Coast Bulletin. He was granted bail Monday.
But Magistrate Joan White was stunned to hear about the size of Peck's restaurant order.
"Oh God! By himself?" she said in court, according to News.com.au.
He was told to not return to Omeros Bros as a condition of his bail, and has to stay at a property in nearby Labrador, according to the website. His next court date is May 4.
Peck told the Gold Coast Bulletin outside court that he ran out on his bill because he got a call from a friend who was having a baby on the beach.
"Eventually police came and I went for a swim," he said.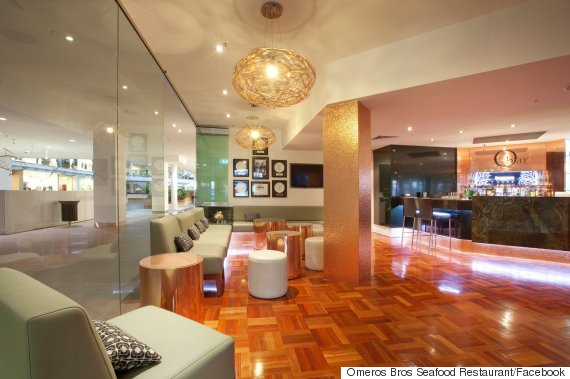 The ritzy seafood joint where Terry Peck apparently ordered $621 worth of food. (Photo: Omeros Bros Seafood Restaurant/Facebook)
"I couldn't find her and I was going to pay the bill if I found my wallet but I lost everything."
He also said he was told that staff would take care of the bill because he complained about an oyster shell in one of his oyster shots.
"They should be apologizing to me for the shell ... [and] the overpriced food," he told ABC.
He's trying to parlay his newfound infamy into a meetup with rapper Eminem, but the artist apparently won't heed his invitation to come to Australia.
"I'm trying to rap battle Eminem at the moment but he won't come down to Australia to have a go."
If you happen to be a talent agent or are just interested in hearing some of 2Pec's musical stylings, check out his SoundCloud.
Follow The Huffington Post Canada on Facebook, Twitter, and Instagram.
Also on HuffPost