At the end of "Gilmore Girls: A Year in the Life," Rory (Bledel) surprised viewers when she told her mother Lorelai (Graham) that she's pregnant.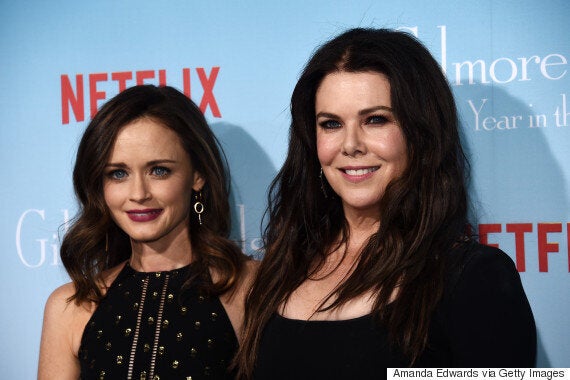 Alexis Bledel and Lauren Graham at the premiere of the 'Gilmore Girls' revival.
At an Emmys panel hosted by Deadline on Sunday, Graham revealed that she didn't think the final four words were a real end to the story. "That's not an ending, that's a cliffhanger!" she said. "It took me a minute, but I eventually loved it... but it's not an ending."
Bledel agreed, saying the ending caught her off guard. "It's certainly not the ending I expected," she explained. "I told [creator Amy Sherman-Palladino] I wanted Rory to end on a high note after all her hard work. I wanted her to succeed... so it was a hard thing for me to digest."
Like Bledel, many viewers wanted to see smart, independent Rory finally come into her own, but instead they saw the story come full circle with Rory becoming pregnant unexpectedly, just like her mom.
After the Netflix revival aired in November, creator Amy Sherman-Palladino told Buzzfeed News that the cliffhanger ending wasn't meant to "drive people crazy."
"It felt right for Rory not to solve everything in this journey," she said. "Your life should not have a bow on it at 32. Your life should be a wide-open field at 32 years old."
So don't lose faith, fans. It looks like there's still hope! At Deadline's Emmys panel, Graham said she would play Lorelai forever if she could, however, she doesn't want to reprise the role if it's not worthwhile.
"If it all existed in a vacuum, I would play that character until my dying day," the 50-year-old actress said. "Now it's become what could we do with this story that is satisfying, that is worth continuing. I don't know if there is a need to do more. I wouldn't want it to feel like we overstayed our welcome."
Commenting on the prospect of a second season, she said, "I'm just interested in telling a story that is dynamic and that I sort of relate to and can hook into. And if that happens... I don't know. It's such an unknown, I don't think we anticipated that this would happen."
Just last month, Netflix's chief content officer Ted Sarandos told the U.K.'s press association that they were in "preliminary" talks with the show's creators about a follow-up season. However, Sarandos stressed that they only hoped it would happen, not that it was guaranteed.
On Twitter, fans have had mixed feelings about the prospects of a second season.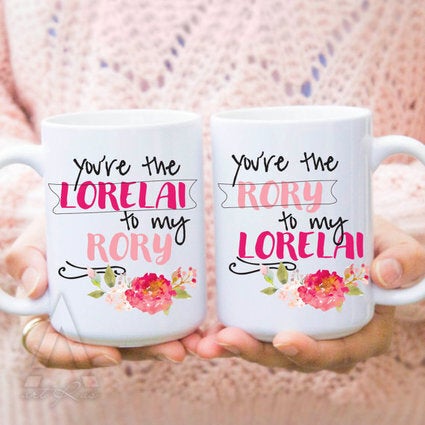 Mother-Daughter Gifts For 'Gilmore Girls' Fans