If you've seen the Batmobile driving around Calgary, you haven't been imagining things.
Calgary police pulled over Batman — er, some dude dressed like Batman — on Monday. And they had an interesting conversation.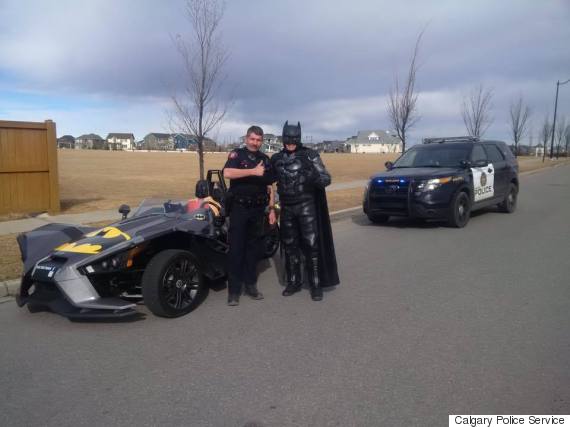 "What are you?" an officer asked the costume-clad man.
"I'm whatever #Calgary needs me to be," he replied, according to a Facebook post by the police service.
The post was also shared by a page called HolyBatman, which regularly posts photos of the man at charity events and visiting children at hospitals.
HolyBatman took the opportunity to praise police officers for their service.
"I want to thank The Calgary Police and all that you do for the community," he wrote on Facebook. "Maybe next time we can carpool."
Also on HuffPost:
Brampton Batman and his Batmobile