Much like diamonds, denim is forever.
Denim is a beloved textile for good reason and part of its enduring legacy is due to designers reimagining it every season. A basic pair of jeans will never get old but seeing it in the form of chic culottes or a floor length skirt makes us fall in love with it over and over again.
This season is no different, as you may have already noticed an abundance of colourful embroidered statement denim littering retail shelves and taking over the social media universe.
With parka season over (god willing), it's the perfect time to let your denim take centre stage. These statement denim trends will refresh and give your wardrobe a little extra pep just in time for warm weather.
Embroidered Denim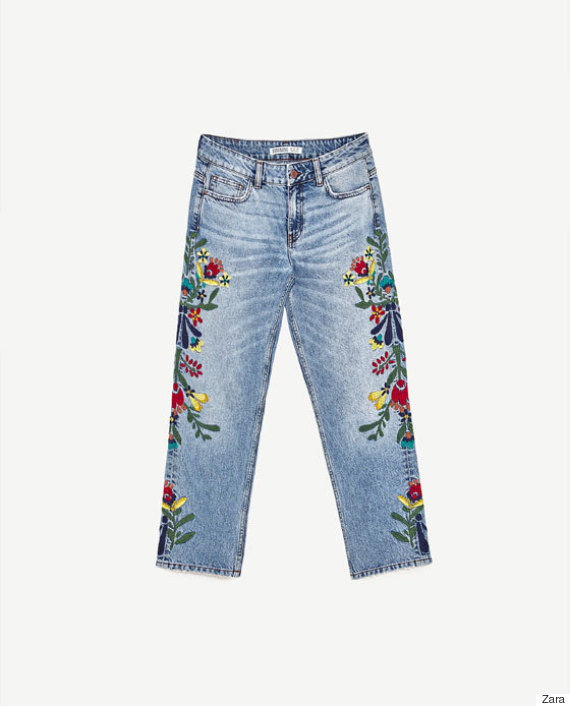 Zara Mid-Rise Jeans with Embroidery, $69.90
Remember when your 10-year-old self decided that butterfly embroidered jeans were no longer cool? Well, those jeans would do well in 2017. Embroidered statement denim like those seen on the Gucci Pre-Fall 2016 runway have returned to haunt or thrill you depending on how you look at it.
Cropped Flares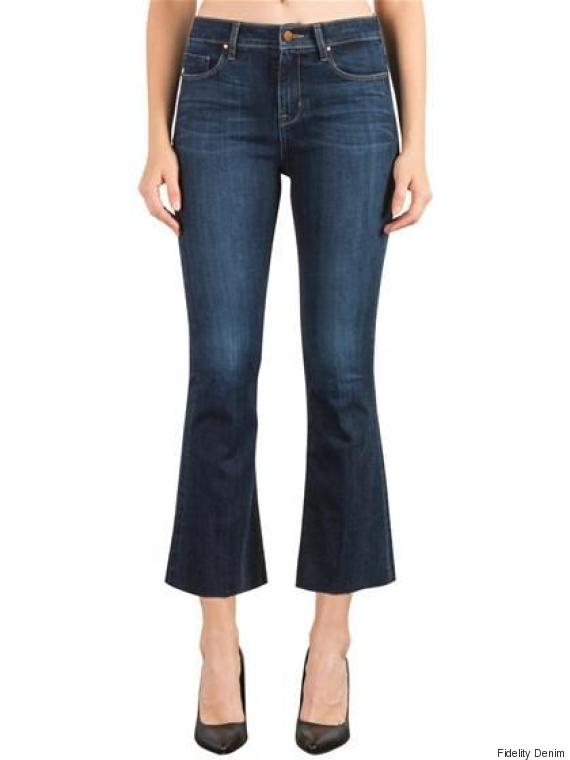 Fidelity Denim Tabitha in Caspian, $198
Cropped flares do have the potential to look awkward. They grind to a halt well above your ankle, which can feel like you accidentally cut them too short. Or you can look at it as an excellent opportunity to showcase your shoes or emphasize an hourglass figure.
Style note: pairing your cropped flares with boots is a great idea but make sure they cover any skin or socks.
Denim + Tulle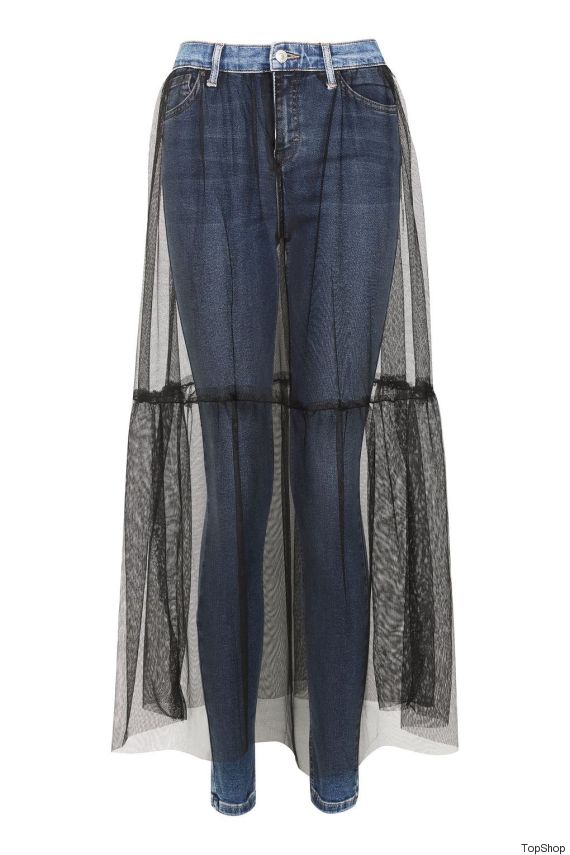 Topshop MOTO Tulle Skirt Jamie Jean, $90
Layering has always been a fall thing but this styling trick is perfect for spring. Layer a tulle skirt over a pair of jeans for an edgy, youthful look. Topshop thought it was such a great idea that they're currently selling an already assembled tulle skirt and denim combo.
Embellished Hems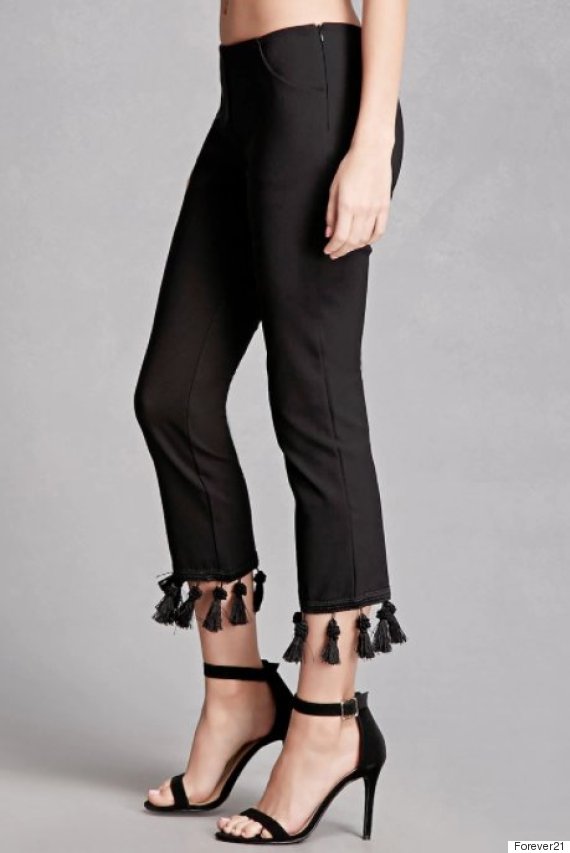 Forever 21 Tasseled Hem Jeans, $69.90
Fringe hems were very much part of last season's fashion lexicon, especially in relation to denim. This season, fringe hems are still a thing but other embellishments have been added, including boho-chic tassels and even luxe feathers.
Oversized Denim Jackets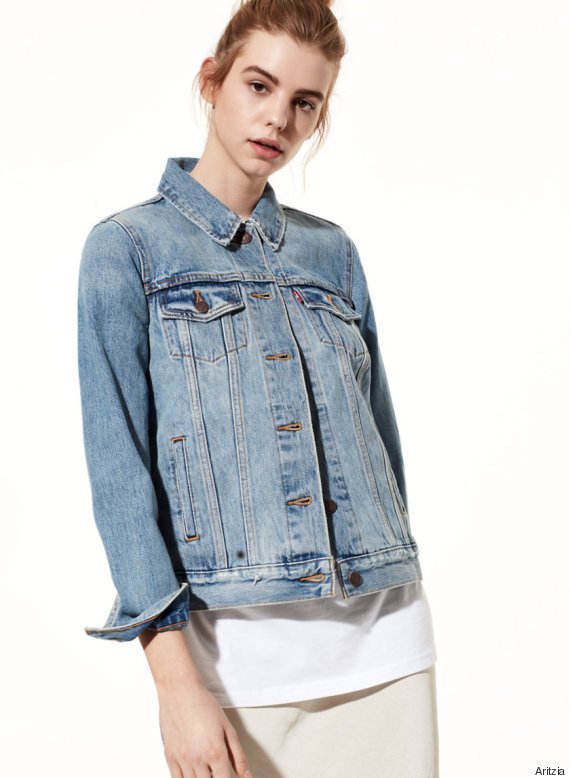 Levi's Boyfriend Jacket, $108 available at Aritzia
Swap out your run-of-the-mill denim jacket for an oversized straight cut version. The relaxed boyfriend fit will give you that effortless model-off-duty look à la Gigi Hadid.
Lace-Up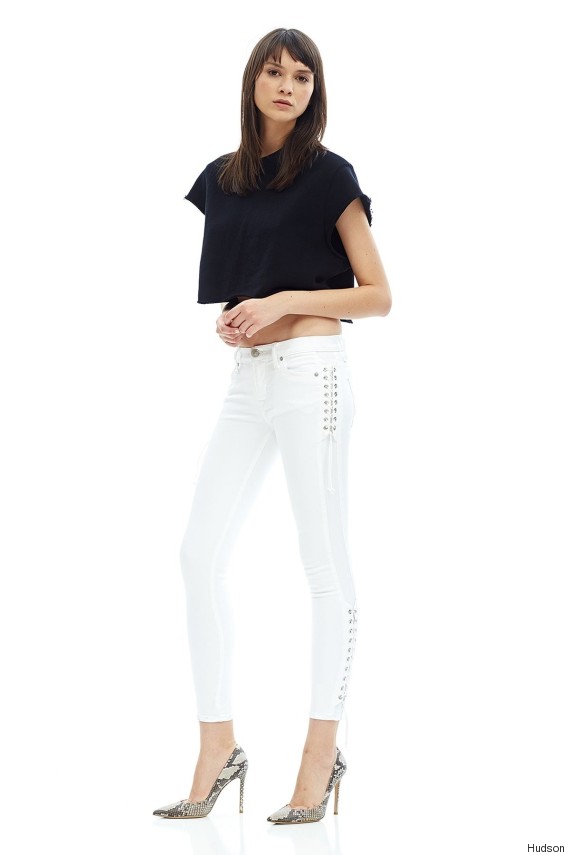 Hudson Lace Up Mid-Rise Skinny Ankle Super Skinny, $265
Weird tan lines aside, lace-up denim is a great way to amp up an everyday ensemble. The corset-like addition that reveals just a sliver of skin has been a recent favourite of several Hollywood "It" girls.
Patchwork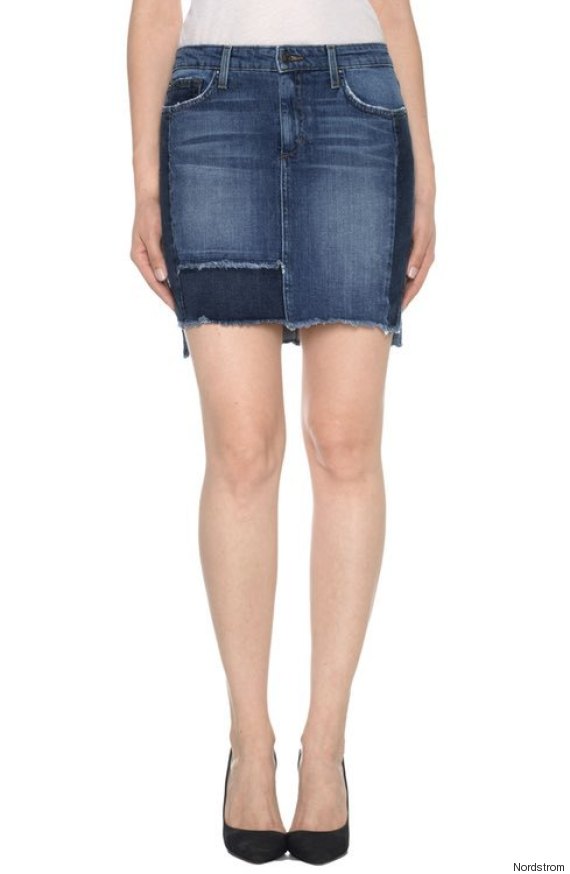 Joe's High Low Patchwork Denim Skirt, $264.24 available at Nordstrom
Patchwork denim was an overwhelming favourite last summer and continues to be relevant this year. You can do this trend in a subtle manner or go all out with highly contrasting patches for those #OOTD Instagram posts.
Ruffles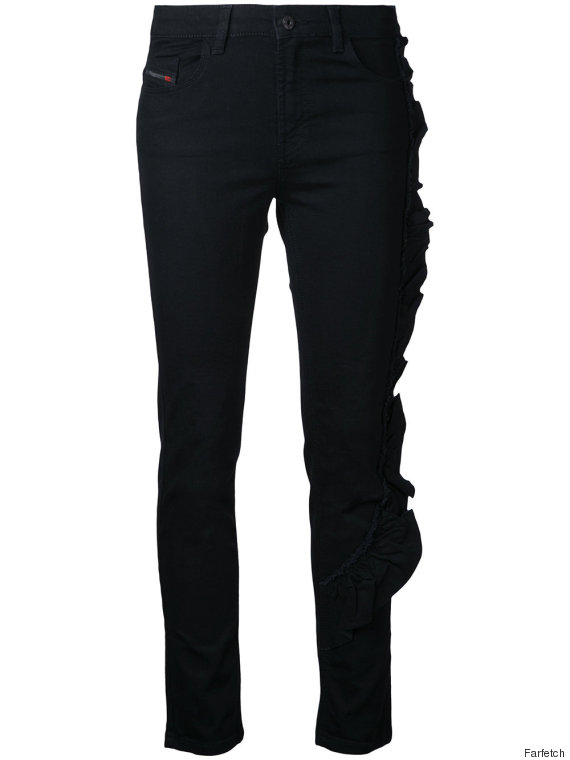 Diesel Ruffled Trim Jeans, $515 available at Far Fetch
Ruffles are nothing new but ruffles cascading down the length of your jeans? It's a bit out there but if you're bold and looking to make a statement, this embellishment could make for the perfect feminine touch. Alternatively, you can ease into the trend with a more subtle ruffled denim top like this one from 7 for all Mankind.
Also on HuffPost