MANILA, Philippines — Philippine troops battling militants in a central province have killed a key Abu Sayyaf commander who had been blamed for the beheadings of two Canadian hostages in 2016.
The Philippines military chief of staff Gen. Eduardo Ano told The Associated Press that troops have recovered and identified the remains of Moammar Askali, who used the nom de guerre Abu Rami, in the scene of the battle in a far-flung coastal village on Bohol island.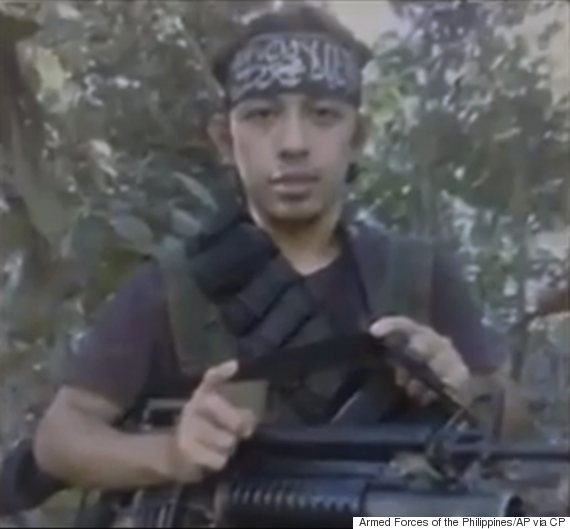 This undated photo provided by the Armed Forces of the Philippines, young Abu Sayyaf commander Moammar Askali, who used the name Abu Rami, is seen at an unknown location in Sulu province, southern Philippines.
Five other Abu Sayyaf gunmen were killed in the fighting on Tuesday, along with four soldiers and policemen.
Askali was blamed for the kidnappings of John Risdel and Robert Hall in September 2015. The Canadians had been taken from a marina by Abu Sayyaf gunmen along with a Norwegian man, Kjartan Sekkingstad, and Hall's Filipino girlfriend, Marites Flor.
The militant group demanded a ransom, which Canada refused to pay, and both Canadian men were beheaded last year.
Abu Sayyaf militants continue to hold at least 29 captives in Sulu's jungles, many of them foreign tugboat and cargo ship crewmen seized at the sea border between the southern Philippines, Malaysia and Indonesia.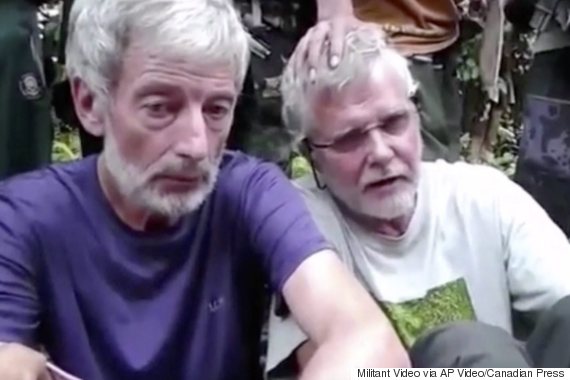 This image, made from undated militant video, shows Canadians Robert Hall and John Ridsdel. (Photo: AP Video/Canadian Press)
Ano said the death of Askali is a "major blow to the Abu Sayyaf'' and the group will "have to think twice'' if it plans to kidnap innocent people.
Philippine President Rodrigo Duterte has ordered troops to destroy the extremists and has threatened to declare martial law in the country's south if the threat posed by the Abu Sayyaf and other extremist groups aligned with the Islamic State group gets out of control.
With files from The Associated Press