Chances are you probably have your Easter brunch all planned out: hot cross buns, deviled eggs and some sort of frittata.
But for your Easter dinner menu, try making delicious mains like traditional ham and lamb or vegetarian alternatives like shepherd's pie or a cheesy gratin.
Below, we've rounded up 14 delicious Easter dinner ideas including soup and salad. With gluten-free and vegan options, this list guarantees everyone at the table will be satisfied.
Just remember to leave some room for dessert!
Avocado Pesto Healthy Pasta Salad via Food Faith Fitness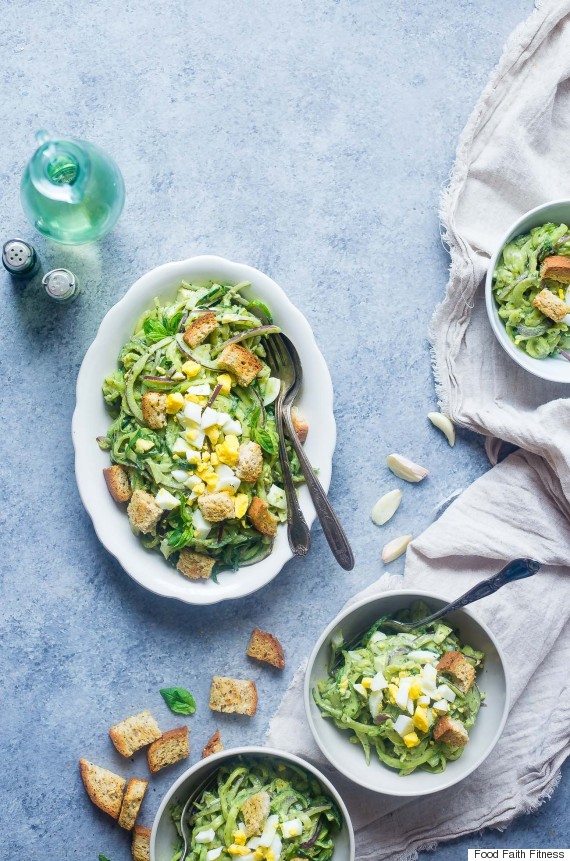 Skip the pasta and use zucchini noodles for a refreshing, gluten-free salad.
Spring Salad With Roasted Asparagus And Quail Eggs via The Travelling Oven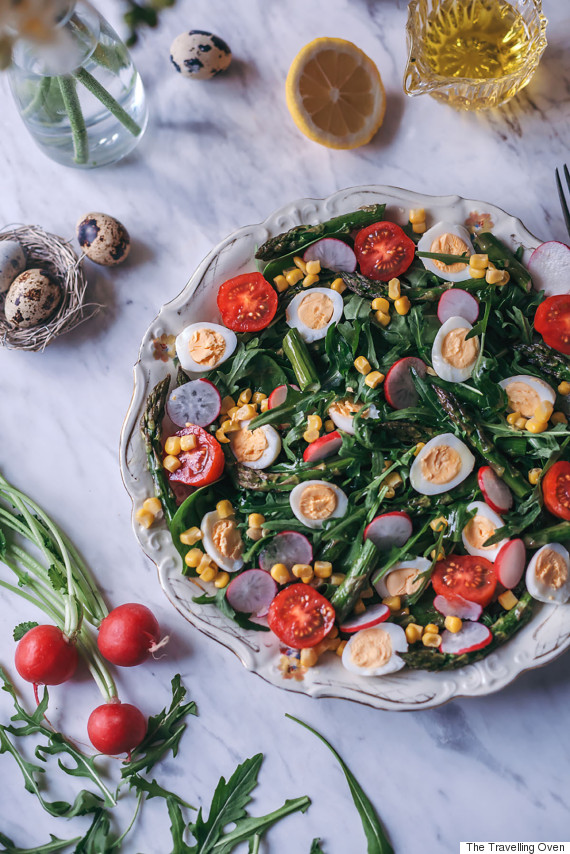 This beautiful and colourful salad is filled with seasonal vegetables.
Vegetarian Borscht via Everyday Healthy Recipes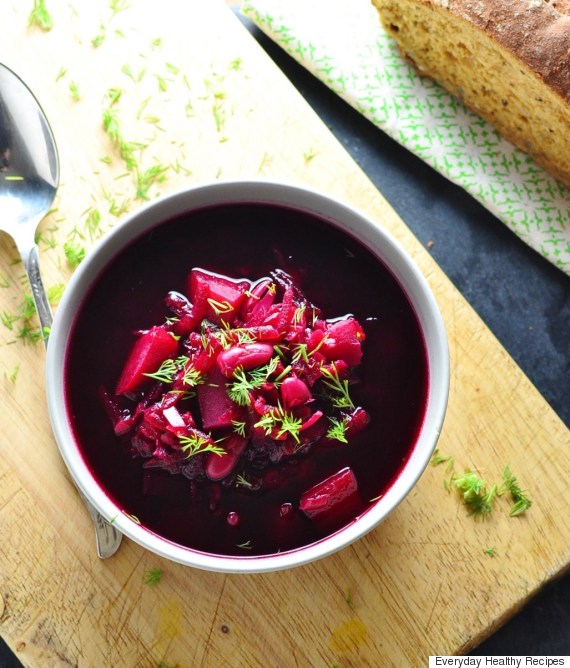 This classic Russian soup makes a colourful splash on the dinner table.
Kale And White Bean Soup via Melly Cooks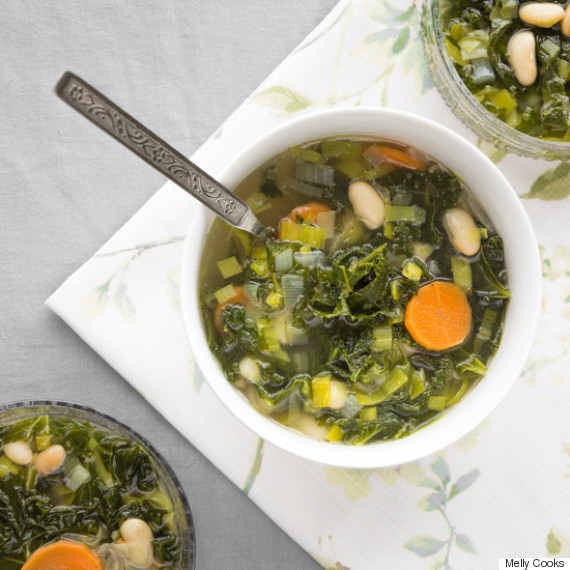 This vegan soup makes a perfect start to a filling Easter dinner.
Mushroom Asparagus Potato Casserole with Herbs via Everyday Healthy Recipes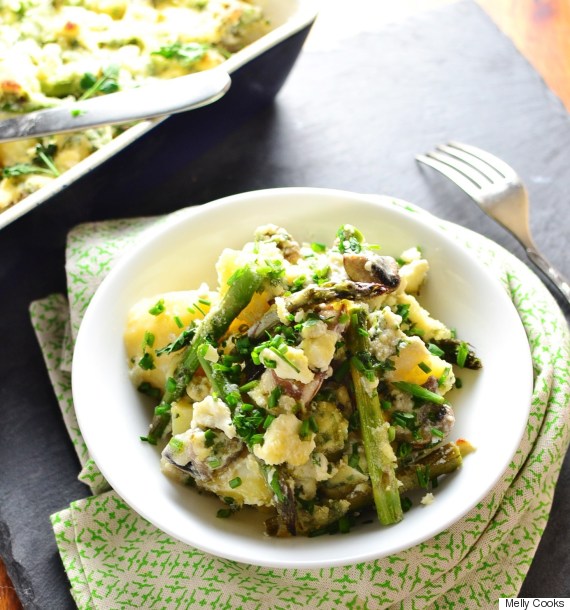 Another great vegetarian main, this filling casserole is a must-make.
Romanesco Quinoa Herb Salad via Everyday Healthy Recipes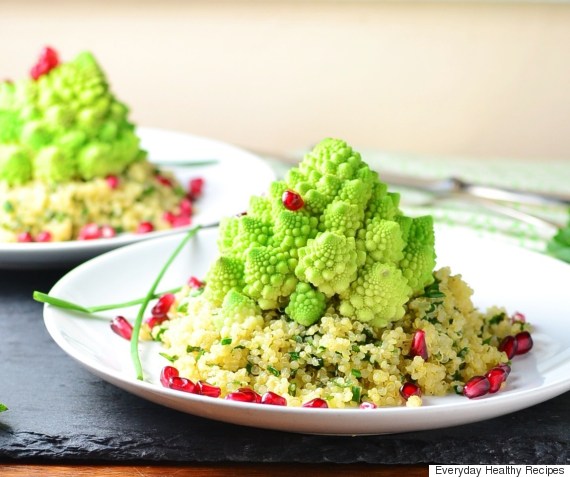 Similar to tabbouleh, this quinoa salad is bursting with an intense herb flavour.
Sweetheart Cabbage and Dill Salmon via Everyday Healthy Recipes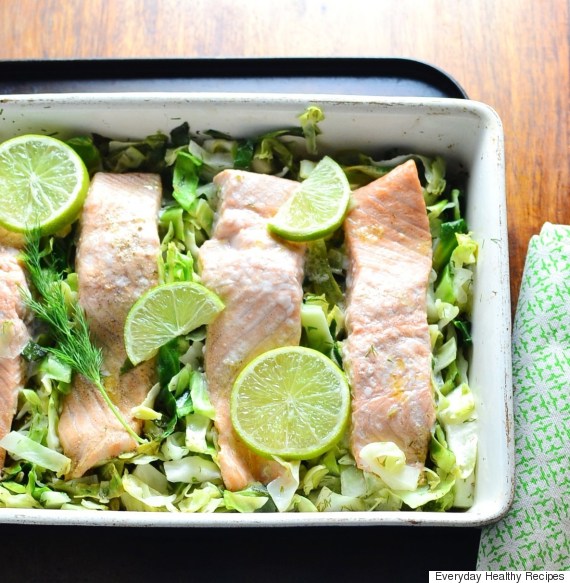 This light, quick dish makes a great addition to your Easter menu.
Vegan Shepherd's Pie via The Endless Meal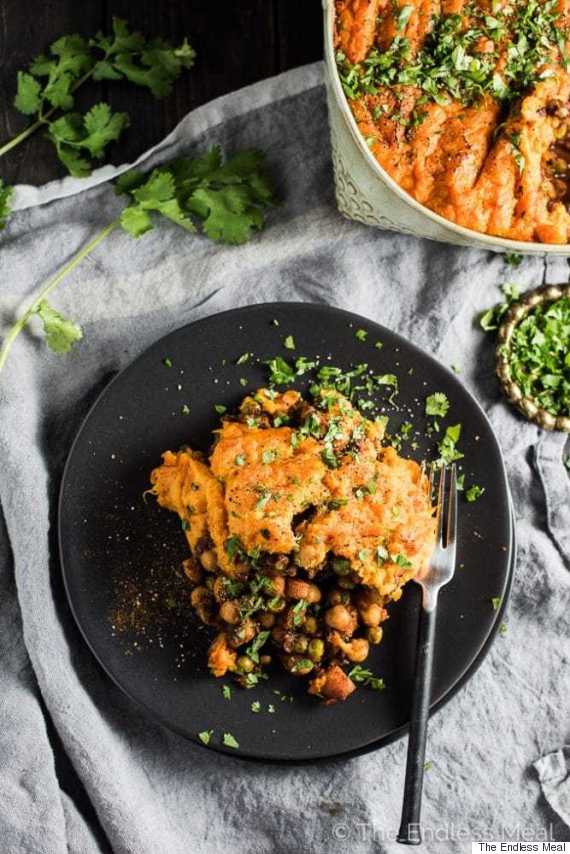 Don't forget about the vegetarians at the dinner table. This shepherd's pie makes a great main for them.
Whole Baked Sea Bass via Immaculate Bites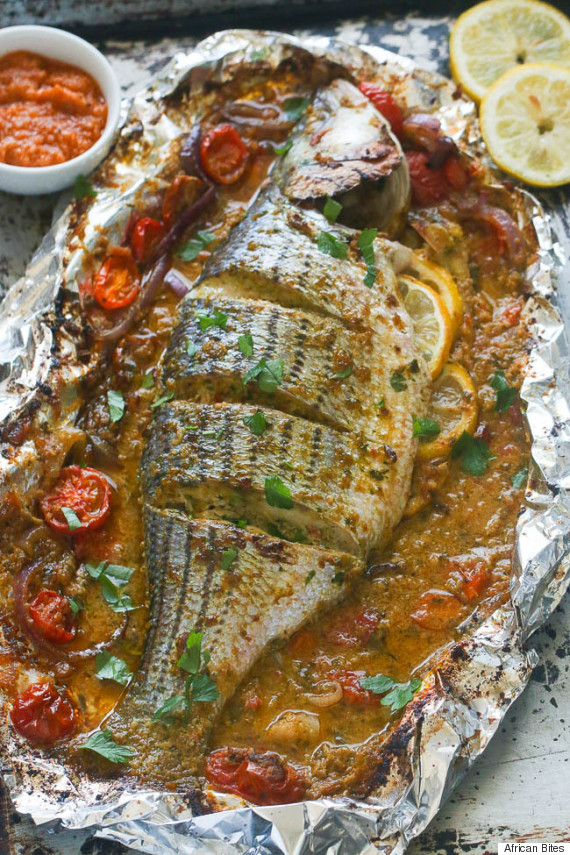 Simple, flavourful and good for you too!
Cauliflower Au Gratin via Laughing Spatula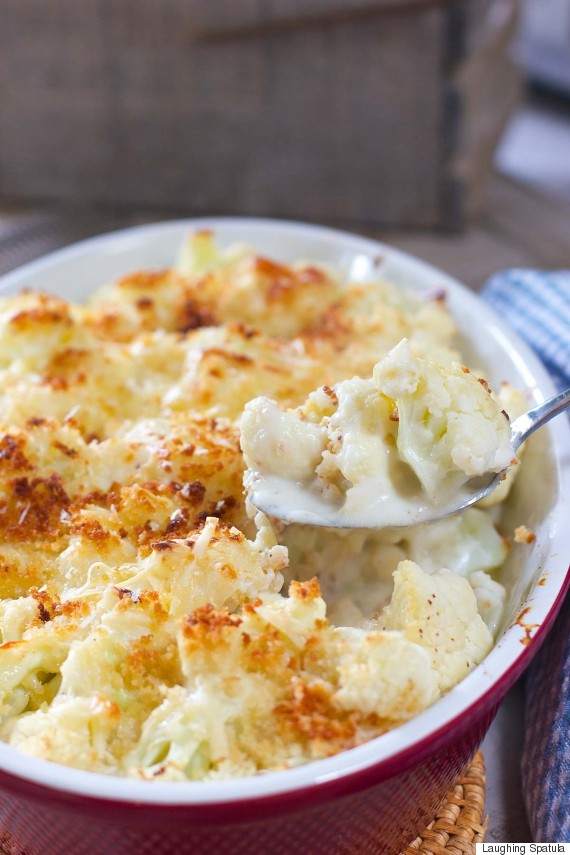 Pair this tasty side with a roast chicken or baked ham.
Balsamic Braised Lamb Shanks via Diethood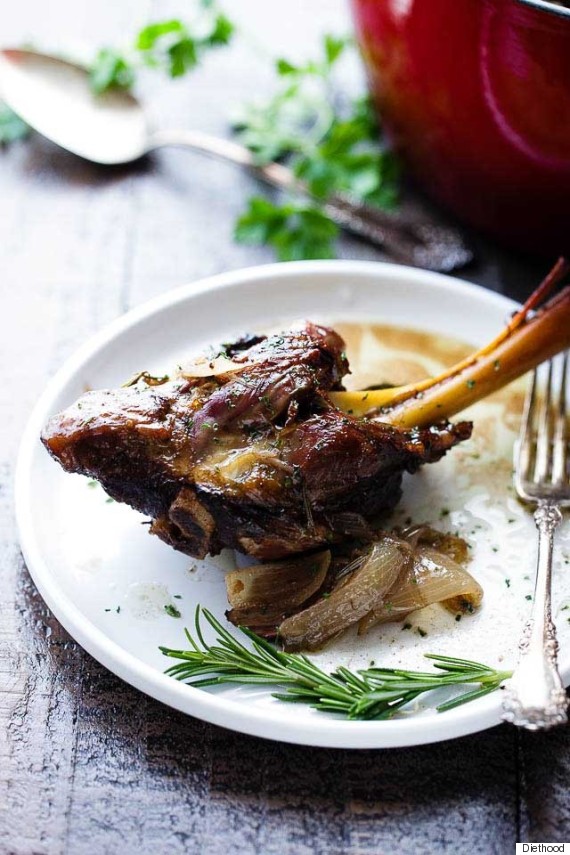 Set it and forget it! These slow-cooked shanks are melt-in-your-mouth good!
Greek Lamb Roast via Compass & Fork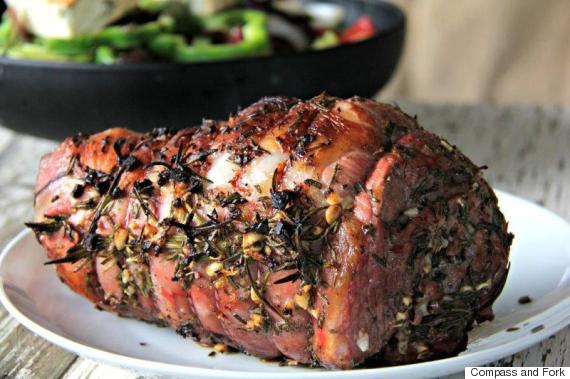 There's nothing more traditional than serving Greek lamb on Easter Sunday.
Smoky Grilled Apricot Lamb Kebabs via Running To The Kitchen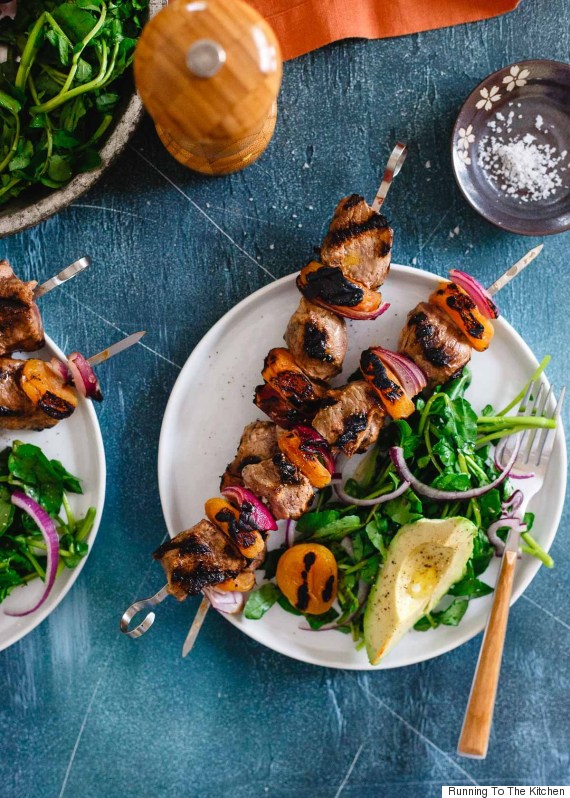 Looking for an excuse to fire up the grill? Look no further — these lamb kebabs are a must-try.
Mango and Mustard Glazed Spiral Ham via Seasons And Suppers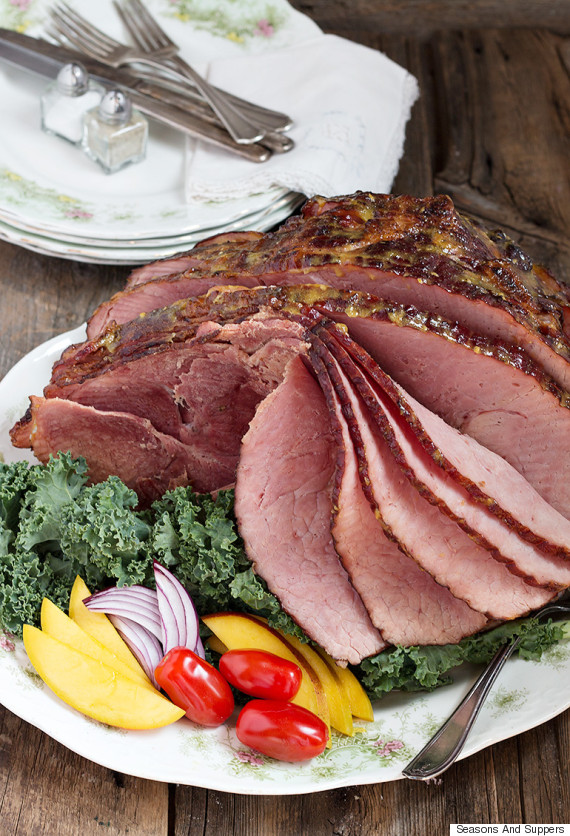 Forget maple syrup and pineapples — mangoes and mustard take this ham to the next level.
Also on HuffPost