The young girl announced the news of her book deal on Wednesday via Twitter. "I am happy to announce my book will be published by Simon & Schuster," she wrote. "The world must end all the wars now in every part of the world."
"I am so happy to have this opportunity to tell my story and the story of what has happened in Aleppo to the world," the seven-year-old said in a statement. "I hope my book will make the world do something for the children and people of Syria and bring peace to children all over the world who are living in war."
In December, IHH Humanitarian Relief Foundation reported that Alabed and her mother were rescued from Aleppo, along with 1,500 other people. The seven-year-old, her parents and two younger siblings — Mohammed, 5, and Noor, 3 — are now living in Turkey.
Speaking about Alabed's book deal, Simon & Schuster's senior editor Christine Pride said in a press release: "Like so many others, I was completely captivated by Bana's tweets from Syria, which were harrowing and heartbreaking and put a human face to this terrible quagmire."
"Recalling iconic young heroines such as Malala Yousafzai, Bana's experiences and message transcend the headlines and pierce through the political noise and debates to remind us of the human cost of war and displacement."
Alabed's memoir will be published in fall 2017. A young reader's edition will also be published, The Telegraph reports.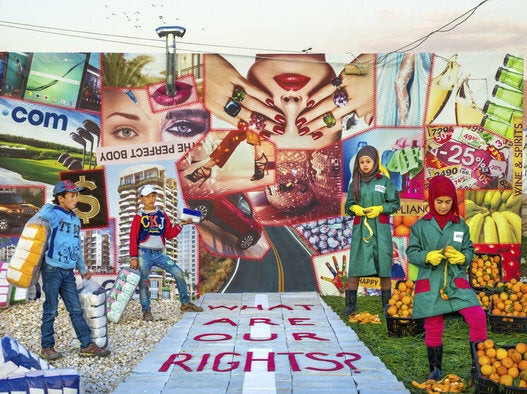 Child Refugees Stage Their Stories