We've been waiting for these.
After a few difficult months, marked by a number of closures and cuts, spring is bringing a new wave of optimism and newness to Quebec City's restaurants, and these 10 new spots are invigorating and diversifying the food scene in the region.
Here are ten places we'll be sure to (re)visit soon.
To say its arrival was much-awaited would be an understatement. Battuto, the name on everyone's lips, is the most popular Italian trattoria in town this season. The latest venture from the talented Guillaume St-Pierre (formerly of La Planque) is turning out to be a success, both in terms of the food and the friendly atmosphere in this small, intimate restaurant, with its take on Italian cuisine. The only drawback: reservations need to be made several days, or weeks, in advance!
527, boul. Langelier, Quebec City
Le Quai 19 becomes Chez Rioux & Pettigrew
Quai 19's lease was up, and their dream location had just become available: the stars were aligned for an address change, so why not a name change too? Welcome to Rioux & Pettigrew. The interior, with its wood accents, metal cans and rice sacks, is a nod to the prosperous history of the Rioux & Pettigrew general store, which opened in 1860 on rue Saint-Paul. On the menu, the creativity of chef Dominic Jacques (winner of the TV show Les Chefs ! in 2012) is on full display, focusing on market-fresh produce, to the delight of epicureans.
160, rue St-Paul, Quebec City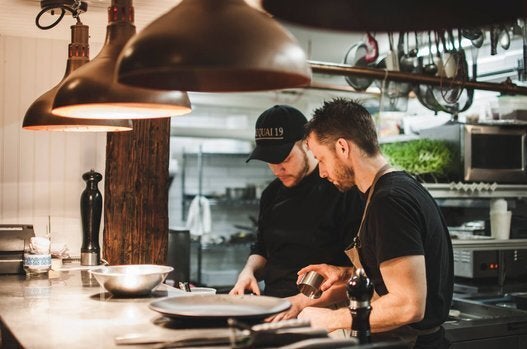 10 New Restaurants In Quebec City
Poke Bowls by TARTAR Station
Riding the poke bowl wave, TARTAR Station quickly made a name for itself when it opened in La Pyramide, on chemin Sainte-Foy. The new counter entirely dedicated to tartars and "ready-for-assembly" pokes, developed by the Groupe Blanchette (Thaï Zone, Portofino, Shaker, Chocolato...), is attracting students and people on the go, allowing customers to choose between several flavourful and colourful options. Given the high volume of customers, they've added a delivery service, and there are plans to open other counters in the area soon.
2360 chemin Sainte-Foy, Quebec City
Le Jack Saloon at La Pyramide
The students must be thrilled. The popular Jack Saloon, located at the corner of Grande Allée, which has been talked about endlessly over the last five years thanks to its smoked fare and high-end "trash food," now has a location inside La Pyramide. After recent openings at Dix30 in Brossard and in Trois-Rivières, the exciting and popular concept returns to its birthplace, Quebec City, with the same festive atmosphere and an interior inspired by the American West.
2360, chemin Sainte-Foy, Quebec City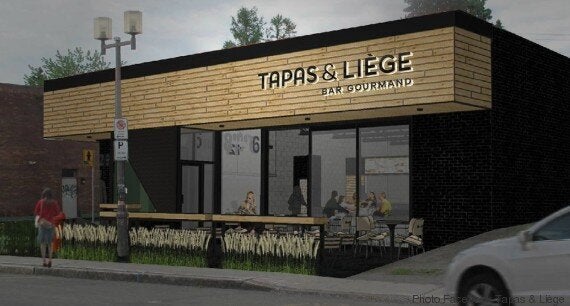 The winds of change are certainly blowing on Maguire, the main thoroughfare in Sillery. And some will say it's about time. Change is coming in the form of Tapas & Liège, a gastropub set to open at the end of April. Located in the former Couche-Tard convenience store, this restaurant and bar concept will feature small bites and delicious drinks. The owners have also created a space for a small patio out front, just in time for summer.
1297, avenue Maguire, Quebec City
Vietnamese on the menu at Nhà Tôi
The closing of the Vietnamese restaurant La Petite Boîte left a void, but not for long. Behind the closed doors, a new culinary project is in the works, called Nhà Tôi ("my home" in Vietnamese). It will be the third restaurant for Thania Goyette and Louis B. Trudeau (owners of Pied Bleu and Renard et la chouette). A third partner will add her unique sensibilities: Hoang Nguyen, a fashion designer and well-known businesswoman in Quebec City. They plan to open May 1st.
281, rue de la Couronne, Quebec City
L'Atelier Is Opening an Oyster Bar
There's something new coming to Grande Allée very soon. In time for summer, an oyster and seafood bar will be the latest culinary addition to the commercial artery. The concept comes from Bistro L'Atelier, who took over the neighbouring space (vacant since Talea closed) and needed more room to accommodate a growing clientele. It's safe to say L'Atelier's new project will be a popular spot this summer.
624, Grande Allée Est, Quebec City
La Gaspésienne 51 Sets the Table
For the last 10 years, the family business Les Pêcheries Raymond Desbois has built up a solid reputation at the Marché du Vieux-Port. Its narrow booth is getting a much-needed expansion as a seafood market and then, on June 15th, a restaurant entirely dedicated to fish and seafood, Le Gaspésienne 51. The two adjacent businesses will be located on the chemin St-Louis in Sillery. A place to discover just in time for lobster season!
1626, chemin Saint-Louis, Quebec City
Bye-bye L'Aviatic, hello Barolo
After closing the doors to L'Aviatic, owner Richard Demers (who also owns Le Charbon Steakhouse) recently confirmed he will soon be opening a brand new restaurant, this time on boulevard Laurier, in the old Le Houston location. Named Le Barolo, this Italian grill will also serve fresh pasta and salad. As its name suggests, "king of wine" Barolo will feature Italian wines and a creative menu. The opening date should be released soon.
2955, boul. Laurier, Quebec City
La Souche Expanding to Stoneham
Very popular in Limoilou, the microbrewery La Souche is expanding and in the next few weeks (date to be confirmed) will open a second location, this time in Stoneham. The new building will house a pub, in the company's signature rustic style, a store, and a brewery that will allow them to produce their craft beers on a larger scale.