An Air Canada plane somehow lost one of its wheels while it taxied down the runway in Montreal on Sunday night.
Preliminary information shows that the wheel of the Airbus A330 separated and came to rest beside the runway before takeoff, Air Canada spokesperson Isabelle Arthur told The Huffington Post Canada in a statement.
"As the landing gear is comprised of eight wheels in addition the two nose wheels, this had no impact on the safe operation of the flight," she said.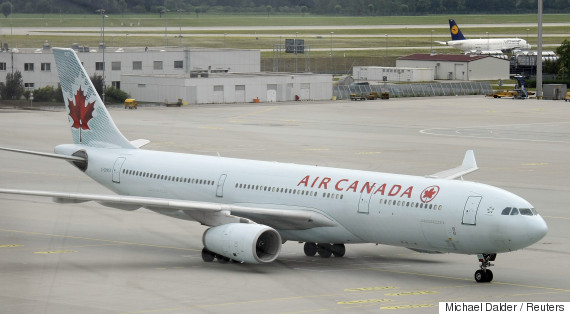 An Air Canada Airbus A330 at Munich International Airport August 3, 2009. (Photo: Michael Dalder/Reuters)
Flight AC864, which had 294 passengers, landed safely in London, England and taxied to the gate. Passengers booked on the flight returning to Montreal had their trips re-scheduled while the aircraft was fixed.
An Air Canada flight from Brussels, Belgium to Montreal was grounded in February after its wheels were damaged in preparation for takeoff.
CLARIFICATION: A previous version of this story implied that the plane had eight wheels, but Air Canada has since clarified that it has a total of ten.
Also on HuffPost