While many assume women are willing to spend exorbitant amounts of money on their wedding dress, this simply isn't true. In fact, according to a new survey by online retailer Lyst, the average amount women are spending on wedding gowns has actually decreased since last year.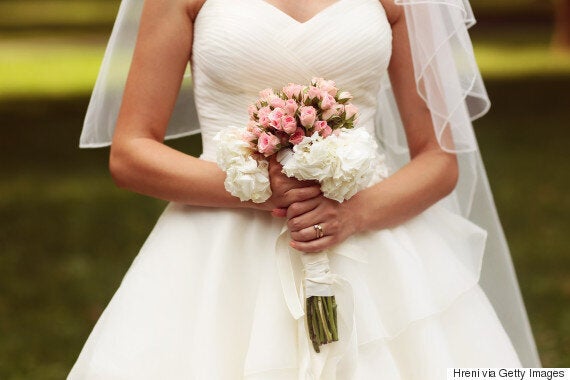 So why are women forgoing expensive dream gowns à la "Say Yes to the Dress" in favour of cheaper frocks? The most obvious reason is that weddings, in general, are expensive and many brides try to cut costs by finding cheaper alternatives for their attire.
On Reddit, some women have admitted to finding cheaper routes to get their gowns. Revealing the cost of her dress, user Cloberella wrote, "$89.99 USD. We eloped. I got it on ModCloth. It was perfect and I still love it."
Another user added: "$0. A friend worked at a bridal shop and shipped it to me for free."
Thanks to sites like Pinterest, brides also have the option to search for easy DIY gown alternatives. However, for those who would rather buy their dress than make their own, Allure suggests looking at retailers like Topshop and Reformation for fashionable gowns for less.
Another interesting trend to note, according to the survey, is that non-traditional wedding styles, such as jumpsuits and pantsuits, are becoming quite popular, with searches rising 30 per cent on Lyst's website in the past year. This rising trend is likely due to the number of celebrities who have worn this style for their own nuptials.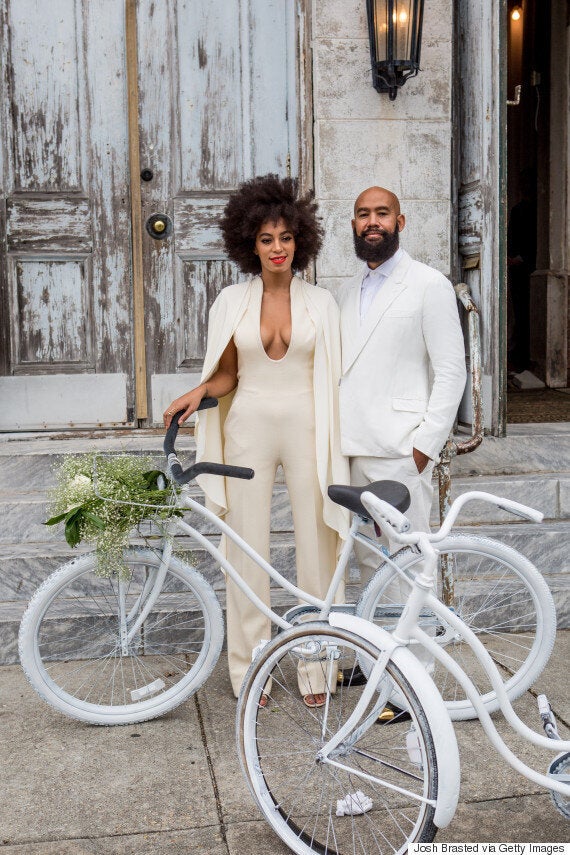 Solange and hubby Alan Ferguson on their wedding day in November 2014.
And most recently, Lauren Morelli, wife of "Orange is the New Black" star Samira Wiley, wore an equally stunning jumpsuit to her own wedding last month.