City: Richmond Hill, Ont.
By The Numbers: 210 pounds at my heaviest, currently at 152 pounds, for a total weight loss of 58 pounds.
The Weight Gain: I've been always overweight. Growing up I always got teased about how chubby I was. Being overweight in the Philippines was not easy — I was bullied and called names like "porky" or "piggy." When I came to Canada at age 16 I tried diet teas and exercised and lost a little weight.
In 2008, I lost my job and went back to school. All the stress of losing my job and going back to school made me overindulge again and that's when the weight gain started creeping up again.
I went to the gym, did some cardio and some classes, but I always found myself making excuses not to go. I also tried some diet supplements but failed with those too.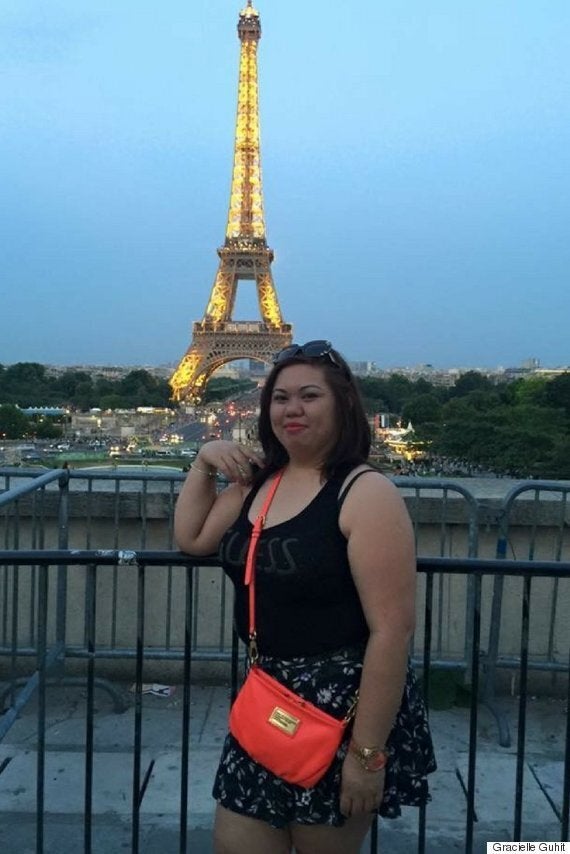 Final Straw: In August 2015, I went to the CNE (Canadian National Exhibition) by train with friends and saw a family staring at me. I was going to ignore it but they keep staring and started laughing. I had never felt so much humiliation. I really thought I was normal, that my weight was never an issue, that being "big boned" wasn't a problem.
But it wasn't until my 35th birthday that things really changed. I was having a party and used it as motivation to do something about my weight.
The Plan of Attack: After a few months of looking at the Go Girls website and Facebook page, I finally had the guts to call and try a free class. It was tough but I knew I had to do something.
I'm double jointed and I noticed my knees and foot would start hurting when I would walk far. I felt out of breath while going up stairs and couldn't even walk a kilometre without hurting.
I started doing Go Girls' six-week body transformation challenge following the nutritional plan and boot camp three times a week.
During the first challenge I lost 22 pounds, and after the first year I lost about 48-50 pounds all together.
Check out more of our inspiring weight loss stories: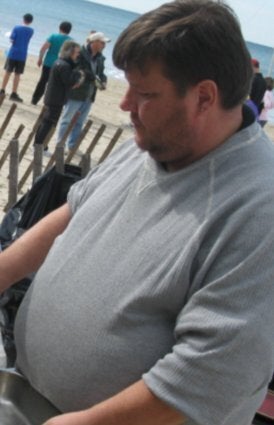 Lost It: Weight Loss Success Stories
The Exercise Factor: In the beginning, my fitness level was non-existent. Go Girl gave me the support I needed and soon became a second home to me.
By participating in their boot camp I was able to lose 30 pounds in three months.
"It will hurt — it will require time, dedication, and will power. It will require sacrifices, but in the end it will be worth it."
The Food Element: I started eating whole foods, lots of veggies, lean meats and healthy carbs only after working out.
I eat real food, whole foods. I didn't starve myself to lose weight, but I did give up sugar, chocolates, pastries — all the sweets.
The hardest adjustment was the portions. I used to gobble everything on my plate. As part of the plan, I focused more on meal prep so I wouldn't be tempted to go out and eat and could still make note of my portions.
"I eat real food, whole foods."
The Current Day-to-Day: My weekdays are hectic because I work two jobs. I eat lunch at 12 p.m. and dinner at 5 p.m. then work out at 7 p.m. Monday to Wednesday I do boot camp and Thursdays and Saturdays are for my strength class.
I still have one cheat day a week to get my cravings in place but for the most part I eat whole foods, count macros and follow a low carb diet.
I'm in the best shape of my life. I still have a long way to go but I know with determination and support from the trainers and the ladies at the gym I will hit my target weight and I will be toned.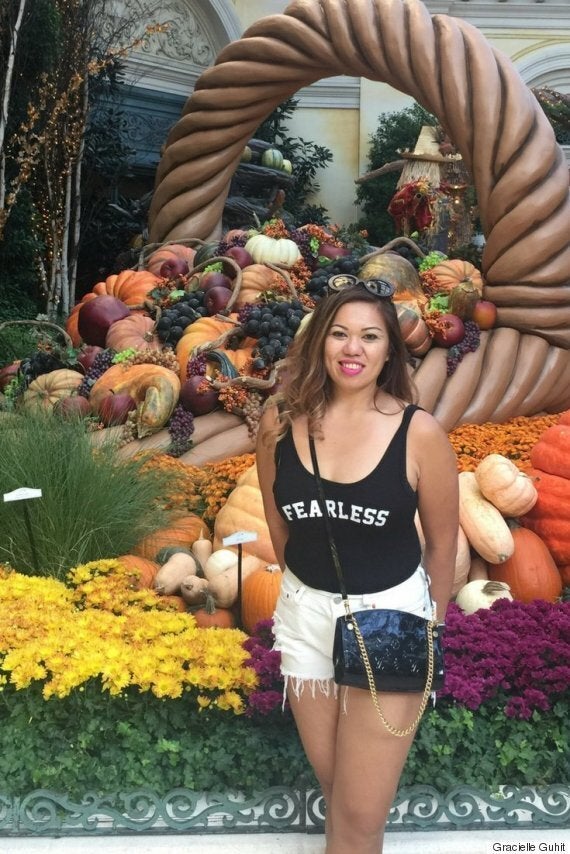 Looking back on my journey so far, I'm really proud that I took the step of changing my life for the better. My only regret was why I didn't do it sooner? Why did I wait so long to do it?
If you're struggling with your weight, take one step at a time. The road will not be smooth and there will be tough times ahead but never give up. Everyone can do it — you just have to believe in yourself and set your goals. A huge part of losing weight is believing that you can do it and realizing that it will not happen overnight. It will hurt — it will require time, dedication, and will power. It will require sacrifices, but in the end it will be worth it.