A new survey has found strong support for the Liberal government's marijuana legalization plan but significant doubt in its ability to achieve the government's key goals.
The Angus Reid Institute's poll, released Thursday, found that 63 per cent of respondents were in favour of Bill C-45, while 37 per cent opposed it.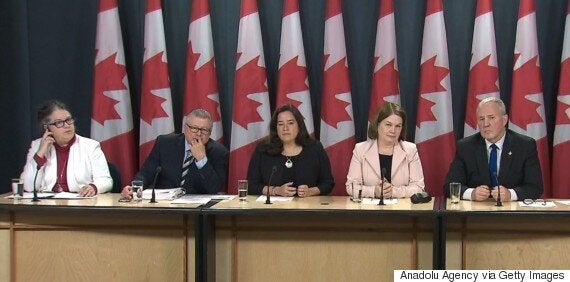 The Liberals have said their legalization bill, tabled in the House of Commons last week, was crafted to strictly regulate cannabis and keep it out of the hands of young people, discourage users from driving while under the influence, and gut the pocketbooks of criminal organizations profiting off the drug.
The poll, however, found strong skepticism in the bill's ability to do any of those things.
Sixty-six per cent of respondents, for example, said they didn't think the bill would discourage youth from using or abusing the drug, and 55 per cent believe it won't keep criminal organizations from the marijuana trade.
New penalties for selling pot to minors
An accompanying bill, C-46, would introduce new criminal charges to deter users from driving while impaired. The law would also install penalties for selling pot to minors that range from police citations to jail terms of up to 14 years.
The legislation, once passed, would allow police to use what Justice Minister Jody Wilson-Raybould called "oral fluid screening devices" to check drivers for marijuana impairment.
Fifty-one per cent of the respondents in Angus Reid's survey said they don't think those measures will discourage driving under the influence of pot, while 49 per cent said the new punishments would do the trick.
The Liberals set a minimum age of 18 for purchasing recreational pot, but gave provincial governments the ability to set a higher age if desired.
In fact, many aspects of the government's pot legalization plan are left to the provinces, such as how much cannabis will be taxed and where it will be sold.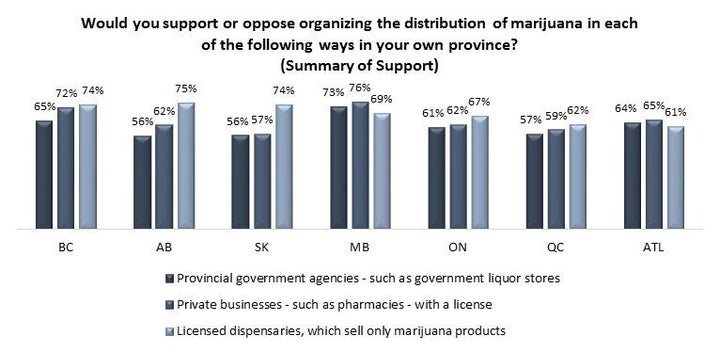 The survey found dispensaries were the most popular choice across the country, with 68 per cent preferring them as a designated place to purchase pot. Sixty per cent said they preferred marijuana to be sold in government agencies like provincially-run liquor stores, and just 35 per cent said they wanted it to be ordered online and delivered by mail.
The Liberals are aiming to have the two bills passed by July 2018.
The Angus Reid Institute's poll was conducted online among a representative randomized sample of 1,467 Canadians. The firm said in its report that a probability sample of this size would have a margin of error of plus or minus 2.5 per cent, 19 times out of 20.
With files from The Canadian Press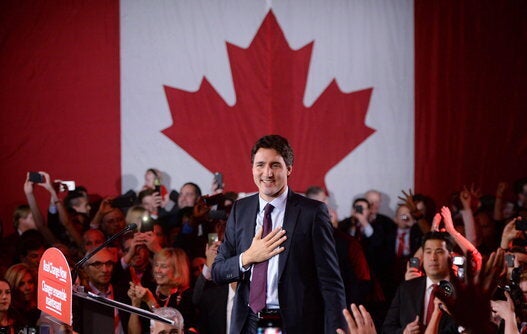 Trudeau Government's Broken Promises (So Far)