GARDEN HILL FIRST NATION, Man. — RCMP say an 11-year-old boy from a remote First Nation in northern Manitoba was killed when several kids were playing with a gun they found.
Officers in Garden Hill First Nation, a fly-in community of around 5,000 residents about 600 kilometres northeast of Winnipeg, say they received a call Tuesday evening reporting a boy had been shot.
They say two 11-year-olds and a 12-year-old had been playing in a home when they found a gun.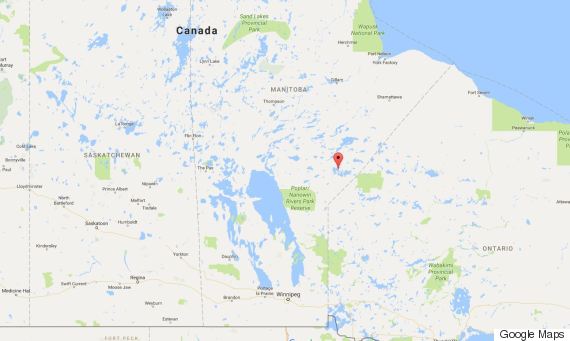 Garden Hill First Nation is a fly-in community in northern Manitoba. (Google Maps)
"During the handling of this firearm by the 12-year-old, it discharged and struck the 11-year-old victim,'' RCMP said in a release Thursday.
"The youth later succumbed to his injuries.''
Mounties say the 12-year-old has been charged with criminal negligence causing death and careless use of a firearm. His 36-year-old father is facing a charge of careless storage of a firearm.
Both have been released from custody.
"Everybody asks why. Why did this happen?"
"Everybody's pulling together. They're helping each other. It's a tragic accident,'' said Garden Hill Chief Dino Flett, who was reached by phone Thursday in Winnipeg.
Flett said the boy who is charged was friends with the boy who died. He said the accused is a good kid.
"He's a child that listens to everything the teacher says. He has perfect attendance at school. He wasn't anything like a child that's being reckless or anything.''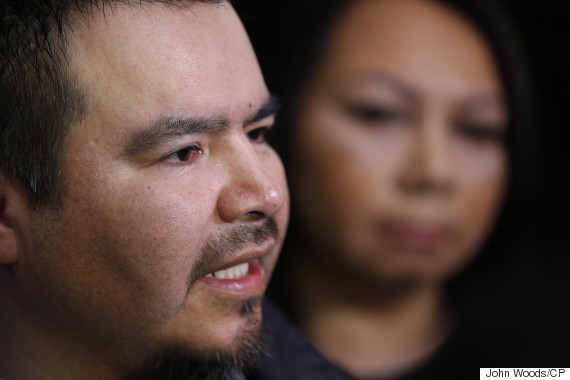 Garden Hill First Nation Chief Dino Flett. (Photo: John Woods/CP)
Elders and mental-health support workers have been brought in to help Garden Hill's students cope with the tragedy, Flett said.
He noted that friends and family are helping the victim's relatives.
Flett said there were a lot of questions when the news of the shooting first broke, but added he's not aware of any resentment towards the accused and his family.
"Everybody asks why. Why did this happen?'' Flett said.
"We're just waiting for information.''
Also on HuffPost
11 Facts About Canada's First Nations