The young royals have been stepping up their efforts to talk candidly about mental health, and the Duchess of Cambridge is no exception.
But one topic really struck a chord with the Duchess — the challenges that come with being a new mom.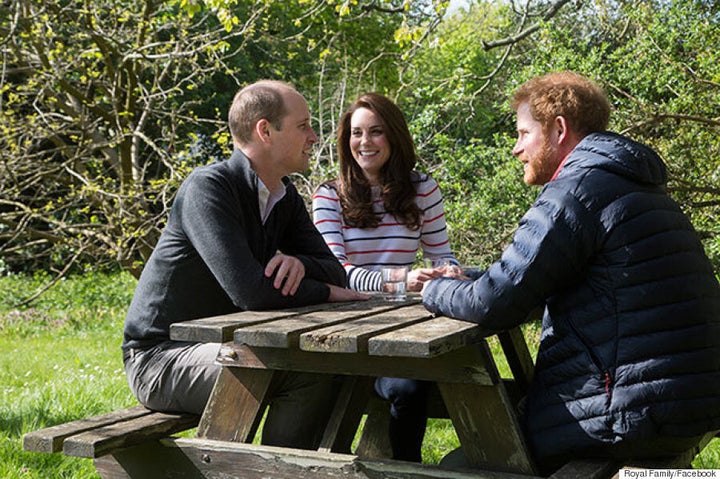 "Having a child, particularly your first child, is such a life-changing moment," said the 35-year-old Duchess. "Nothing can really prepare you for that. Remember the first few days with little George, you have no idea what really you are doing, no matter how many books you read, nothing can prepare you for it."
Catherine then recalled how she, Will, and baby George spent the first few weeks after his birth at Kate's parents' home before returning to their home in Anglesey.
"Do you remember up in Anglesey, so we've had our couple of weeks of family support and you were keen to get back to your work and I was like, 'Yeah I'll come with you', so we scooted off back to Anglesey with George," Kate said to Will. "Those first few weeks were a steep learning curve massively."
William, for his part, completely agreed with his wife, adding that having children helped him access his emotional side.
"There's no rule book, there's no training that teaches you how to do it, you've just got to learn from previous generations and hope that translates into what you want to do," said William. "When you have children, it really does put your own emotions and your own life into perspective and it has been very interesting why I get so upset about some things and why some things really affect me. I thought I was quite straight down the line, but I'm actually, I feel quite a lot more than I used to do."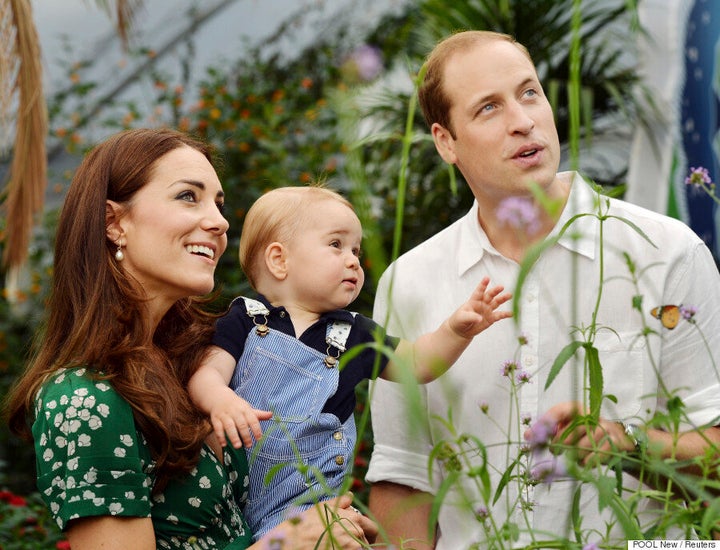 The Duchess of Cambridge carries her son Prince George alongside her husband Prince William as they visit the Sensational Butterflies exhibition at the Natural History Museum in London, July 2, 2014. (REUTERS/John Stillwell/Pool)
"It is lonely at times," she said to attendees, referring to motherhood. "You do feel quite isolated... But actually, so many other mothers are going through exactly what you're going through. But it's being brave enough, like you obviously were, to reach out."
The young royals have been increasingly visible the past couple of weeks, stepping up their efforts to spark conversations about mental health.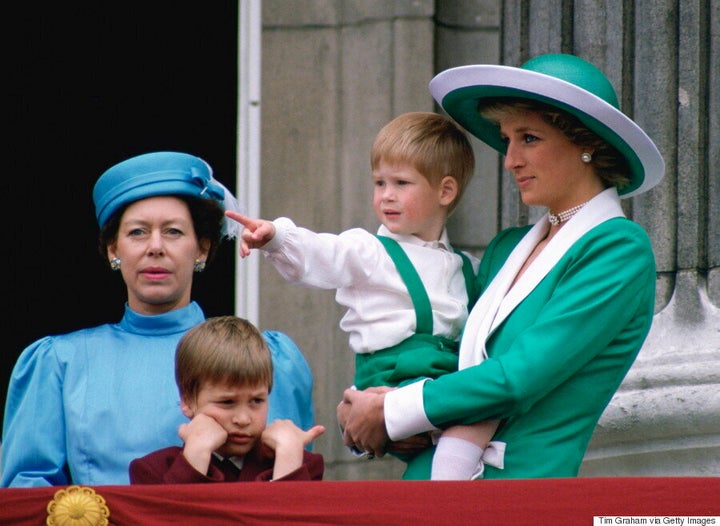 Princess Diana, Prince Harry and Prince William on the balcony Of Buckingham Palace. (Photo by Tim Graham/Getty Images)
"All of a sudden, all of this grief that I have never processed started to come to the forefront and I was like, there is actually a lot of stuff here that I need to deal with,'' Harry said.