Let the celebrations begin! Her Majesty Queen Elizabeth II turned 91 years old today and she's still going strong.
Though the world's oldest and longest-reigning monarch is celebrating quietly at home, Britain is commemorating the grand event with gun salutes at both Hyde Park and the Tower of London. The Irish Guards Band also played "Happy Birthday" in her honour.
Thank you to the @IrishGuardsBand for celebrating The #QueensBirthday today during Changing the Guard at Buckingham Palace today. pic.twitter.com/SP5ej3o0h8

— The Royal Family (@RoyalFamily) April 21, 2017
Although it might seem surprising that the Queen isn't having a public celebration today, in keeping with tradition, she celebrates her birthday on the second Saturday of June with the Trooping the Colour birthday parade and a Buckingham Palace balcony appearance.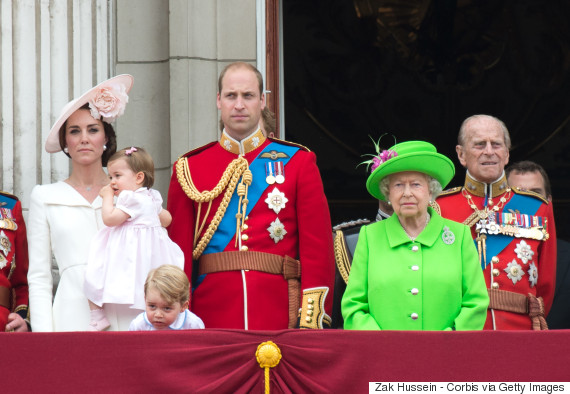 Last year the Queen's 90th birthday celebrations spanned four months, leading the monarch to joke about "being quite busy" but still being alive.
Born on April 21, 1926 at 2:40 a.m., Queen Elizabeth II was the first child of the then Duke and Duchess of York. She ascended the throne on Feb. 6, 1952, after the death of her father George VI who was named King after his brother Edward VIII abdicated.
Queen Elizabeth became the longest reigning monarch in September 2015 when she surpassed her great-great grandmother Queen Victoria's record of 63 years as Queen.
Also on HuffPost