It's easy to forget that Earth isn't the centre of the universe. It's actually a relatively small planet, and humans — we're much smaller.
NASA's recently released photograph of Earth from Saturn puts all of that into perspective. A spacecraft called Cassini captured the image on April 12 from 1.4 billion kilometres away, the organization wrote in a press release. (Watch the video above to see the view.)
Although it's not visible to the naked eye, NASA says the southern Atlantic Ocean was facing Saturn at the time.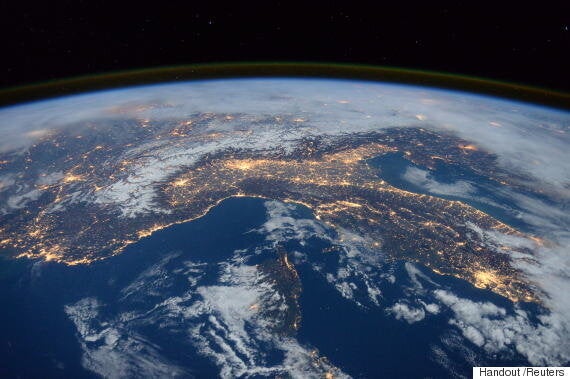 If you suddenly feel small and insignificant after looking at the photo, you're not alone. It may be a small dose of the phenomenon known as the "overview effect," which leads to a shift in perspective once humans see the world from a distance.
It's something many astronauts recount once they return from space.
Apollo 14 astronaut Edgar Mitchell described it well: "Something happens to you out there. You develop an instant global consciousness, a people orientation, an intense dissatisfaction with the state of the world, and a compulsion to do something about it."