There's no cutoff date for falling in love, and two octogenarians in Mississippi just proved it once again.
Robert Holler, 84, and Doris Ladner, 89, tied the knot last weekend at the Woodland Village Nursing Center in Diamondhead, MS, reports WLOX.
The couple has been by each other's sides since the moment Ladner registered there, with Holler the first person to greet her at her new home. Staff say they're always holding hands, and Holler brings Ladner coffee every morning, according to Yahoo.
Robert Holler(84) and Doris Ladner(89) found love in the nursing home. Today, they were married with friends and family in attendance pic.twitter.com/gaRM9DdzIU

— Dave Ryan (@DaveRyanWLOX) April 22, 2017
While it may be unconventional to marry so late in life — Woodland administrator Holly Ford says this is the first wedding at the centre — they're going into it with eyes wide open, as Holler has been married twice before, and Ladner once.
It's relatively common for people in retirement homes to develop romantic feelings for each other, though circumstances can make it more complicated.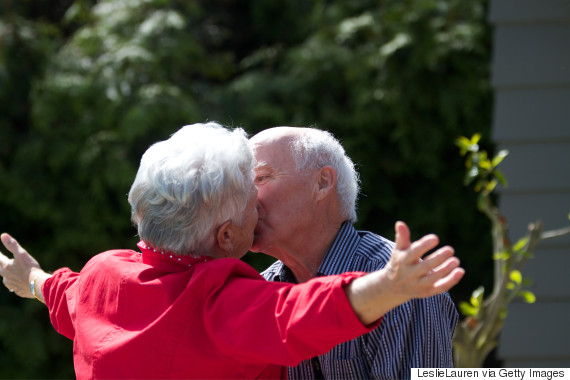 In 2017, retired Supreme Court judge Sandra Day O'Connor gave her blessing to her husband, who was suffering from Alzheimer's, and his new girlfriend who he'd met at his nursing home, to continue on with their relationship.
"For Mom to visit when he's happy — with his girlfriend, sitting on the porch-swing holding hands — Mom was thrilled," their son Scott O'Connor told Phoenix television station KPNX.
Ford at Woodland Village notes the "beautiful irony of the situation" for Holler and Ladner, as many people think of nursing homes as the end of the line.
Here's wishing the couple many more years of happiness and inspiration together.