If your summer vacation plans are starting to take shape, we have one more suggestion to add to your list: Quebec's Parc de la Gorge de Coaticook, or more specifically, its spectacular Foresta Lumina.
For the past few summers, this gorgeous park in the Eastern Townships has been putting on a light show over its two kilometres of trails, inviting guests to explore territory that might otherwise look foreboding once darkness falls.
Already famed for its pedestrian suspension bridge, the longest in North America, which looks out over the 50-metre gorge, the park works with Quebec multimedia studio Moment Factory to install lights within trees and on trails that deliberately imbue the space with a sense of wonder.
Considering this year marks Montreal's 375th birthday, with plenty of celebrations in store — and oh yeah, that minor thing about Canada's 150th birthday too — and the park is only two hours away from the city, it feels like a natural fit for a summer jaunt.
Designed for people of all ages, the attraction opens again in May 2017. Though the park's website says tickets can be reserved now, it doesn't look like there's anywhere to actually do that — so bookmark the site and get clicking once May rolls around if you want a chance to see this in person:
Of course, Parc de la Gorge de Coaticook isn't the only spot to take advantage of Canada's natural beauty for tourists' pleasure. Arrowhead Ice Skating Trail in Ontario's Muskoka region has been making winter a little speedier and more fun for the past few seasons, while in New Brunswick, Kingsbrae Garden unleashes sculptures and mazes, as well as a wide assortment of flora and fauna, across its 27 acres.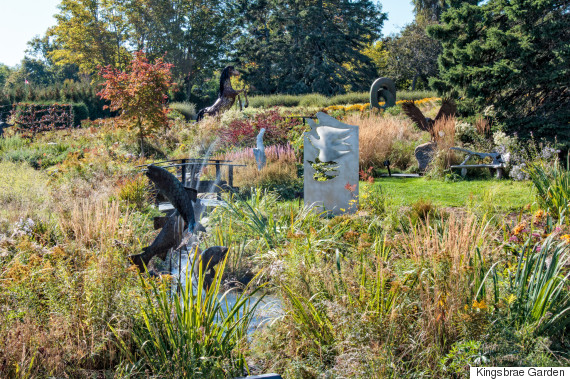 Basically, anywhere you go in the country, there are adventures to be found in the wilderness — so get out there!