Beyoncé is breaking all the records, surprisingly literally no one. (Pass that hot sauce, please.)
As reported by Variety, the "Formation" singer's formidable album "Lemonade" was the world's No.1 best-selling album in 2016, according to the International Federation of the Phonographic Industry market report.
According to this report, "Lemonade" garnered 2.5 million in global sales, beating out Adele's "25", which came in at the No. 2 spot with 2.4 million sales, and Drake's "Views," which amassed 2.3 million sales.
Speaking of The 6ix God, Drake was 2016's No. 1 recording artist and his hit "One Dance" was last year's global top-selling single.
However, Variety makes an interesting observation: these sales seem low compared to previous years because the report doesn't count streaming — "a reflection of how much streaming has overtaken the marketplace," the news outlet reports, adding, "the IFPI album tally counts only physical and digital sales and does not account for streaming."
If we're going by streaming alone, Drake was Spotify's most-streamed artist of 2016, with more than 4.7 billion streams last year, and "Views" was the most-streamed album of the year, with more than 2.45 billion streams in 2016 alone.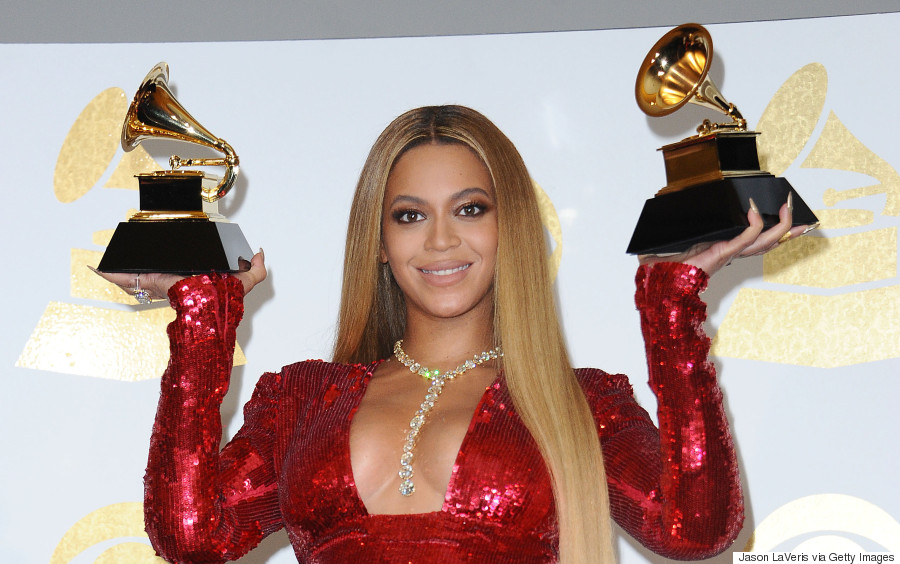 Oddly enough, Beyoncé didn't crack the top 5 most streamed artists in 2016, but it's worth noting that "Lemonade" was Bey's sixth album to make it to the No. 1 spot on the Billboard 200, meaning that every album the Grammy winner has released has done so, notes Forbes.
The news comes just a day after the mom, who's expecting twins in June, announced the launch of a scholarship foundation that will send four women to college in the 2017-2018 school year.
Here's a full list of the world's top albums of 2016 (physical and digital sales, excluding streams):
Beyonce "Lemonade" 2.5 million units
Adele "25" 2.4 million
Drake "Views" 2.3 million
Metallica "Hardwired… to Self-Destruct" 2.1 million
David Bowie "Blackstar" 1.9 million
The Rolling Stones "Blue & Lonesome" 1.8 million
Bruno Mars "24k Magic" 1.7 million
Twenty One Pilots "Blurryface" 1.5 million
Coldplay "A Head Full of Dreams" 1.4 million
Pentatonix "A Pentatonix Christmas" 1.4 million