London, Ont. police are searching for an "Amazon bandit" after a package was stolen from the porch of a home.
A surveillance video posted to YouTube by Anthony Taylor shows a woman bicycling toward a home on the afternoon of April 12. She disembarks and glances around, before stashing a cardboard box into her backpack and riding away on her bike.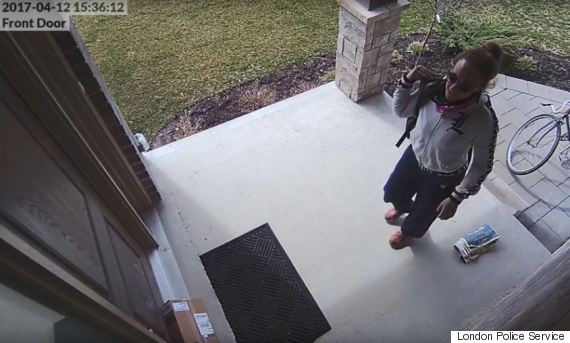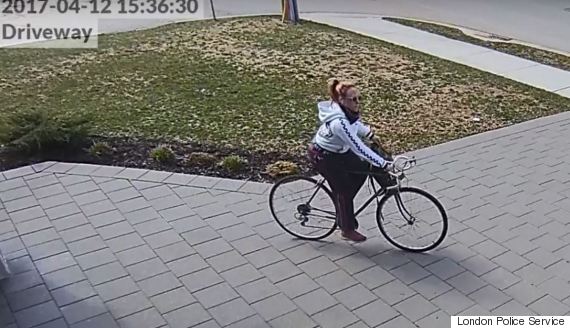 Police have asked the public for help identifying the woman in these photos. (Photo: London Police Service)
Taylor told HuffPost Canada that the only thing in the box was a T-shirt he had ordered for his girlfriend's brother.
Police said in a release it's important to make sure deliveries aren't left on the front step. If you aren't home, they suggest telling the sender to leave it with a neighbour or at the post office.
Follow The Huffington Post Canada on Facebook, Twitter, and Instagram.
Also on HuffPost