Robots may have a harder time stealing Canadian millennials' jobs than was previously thought.
Baby Boomers, on the other hand, are at serious risk from the rise of the machines.
A study from job search site Indeed found Canadian millennials are more interested than other generations in jobs that are relatively safe from automation.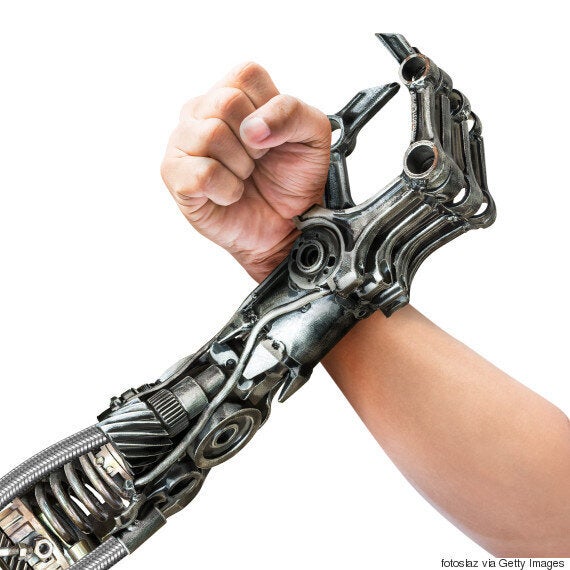 "Millennials are showing greater interest in higher-skilled, and non-routine occupations that are less likely to face replacement by automation," Indeed economist Daniel Culbetrson wrote on the company's blog.
"In fact, only three of the 15 occupations preferred by millennials are routine occupations."
The Indeed study looked at six months' worth of job search data, dividing all jobs into four categories — non-routine cognitive, non-routine manual, routine cognitive and routine manual. It divided job seekers by age group into millennials (ages 20 to 36), Generation Xers (ages 37 to 52) and baby boomers (ages 53 to 71).
Job-seeker interest in a position was measured as the share of clicks an ad received, as a percentage of all clicks.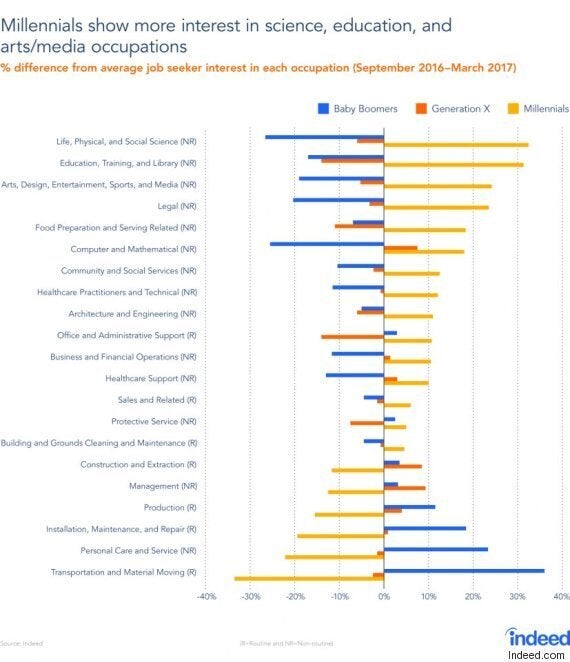 The work that millennials disproportionately favour tends to be non-routine and cognitive, like jobs in life sciences and social sciences, along with art, design and media jobs.
By contrast, Baby Boomers are much more likely to favour more manual, more routine work like driving, personal care, and installation/maintenance and repair.
Take bus and truck driving, for instance. Baby boomers are more than 30 per cent likelier to be interested in transportation jobs than average, while millennials are more than 30 per cent less likely to be interested (see chart above).
"Perhaps this is one occupation in which an automation-induced decrease in demand for human labour would be welcome," Culbertson wrote.