Here's to another powerful serve.
"I've been really supportive of my peers and the people that I work with. I've been a pro for almost 20 years," she said. "For me it's really important to hold women up. It's something, these young women they'll come to the locker room, they'll want to take pictures with me. For me, I want to be a good leader and a good example for them."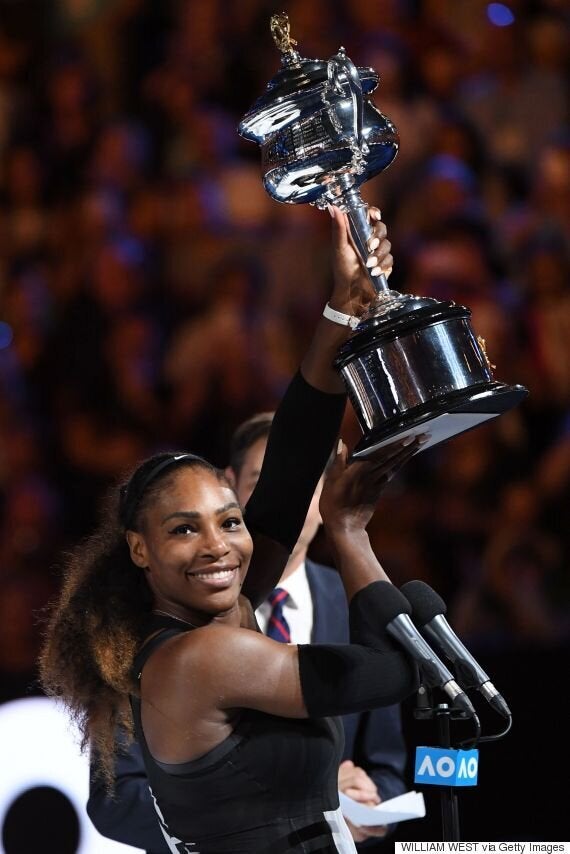 The 70-year-old, who has been dubbed "Nasty" in the past for poor behaviour, leaned into his nickname after allegedly saying, "Let's see what colour [Serena's baby] has. Chocolate with milk?" in his native Romanian, when one of his players was discussing the 35-year-old's pregnancy during a press conference.
"Not only did he have rude things to say about me and then my peers, I felt it was important for us to stand up for each other and to stand up for myself," Williams shared. "It was really important for me to say 'I'm not afraid, I'm not going anywhere, but this is inappropriate.'"
Prior to the TED talk, she also called out Nastase via Instagram for those same remarks.
"It disappoints me to know we live in a society where people like Ilie Nastase can make such racist comments towards myself and unborn child, and sexist comments against my peers," she wrote. "I have said it once and I'll say it again, this world has come so far but yet we have so much further to go. Yes, we have broken down so many barriers - however there are a plethora more to go. This or anything else will not stop me from pouring love, light and positivity into everything that I do. I will continue to take a lead and stand up for what's right."
"I am not afraid unlike you. You see, I am no coward. 'Does my sassiness upset you? Why are you beset with gloom? You may shoot me with your words… you may try to kill me with your hatefulness, but still like air, I rise," she continued, quoting Maya Angelou.
"I humbly thank the [International Tennis Federation] for any consideration given to all the facts in this case. They will have my full support."