Both Canada's natural resources minister, Jim Carr, and Canada's largest private-sector union, Unifor, are warning of possible job losses from the tariffs on softwood lumber that U.S. President Donald Trump's administration announced this week.
"Workers on both sides of the border will be the losers of a trade war," Unifor national president Jerry Dias said in a statement. Unifor represents 24,000 forestry workers across the country.
The union estimates that, at the current levels ranging from some 4 per cent to 24 per cent, those duties will cost Canada some 25,000 jobs. A Conservative MP from British Columbia has suggested those layoffs could start as early as next week.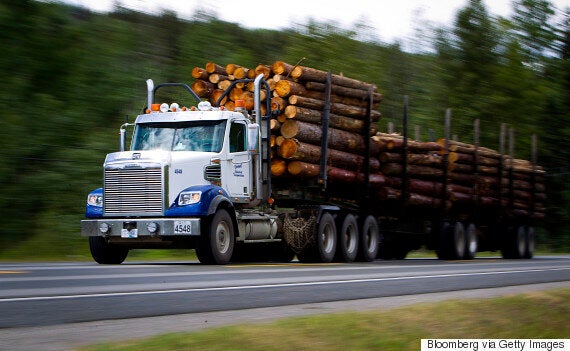 "Tariffs on our lumber have already been squashed. The Americans should have learned their lesson the first time," Dias said, referring to the previous Canada-U.S. conflict over softwood lumber, which began in 2001 with the U.S. slapping tariffs on Canadian softwood, a decision that was overturned years later by a NAFTA tribunal.
The federal Liberals are wasting little time working on a Plan B for Canadian lumber. Trade Minister Francois-Philippe Champagne was in China this week, selling officials on the merits of Canadian lumber.
But building new markets is slow work, and in the meantime, Canada's lumber industry is in for some pain. The pain won't be evenly spread — those parts of the country that rely most on lumber exports to the U.S. will suffer most.
"When it comes to the affected share of GDP or employment, British Columbia and New Brunswick are most directly exposed," economists at National Bank Financial (NBF) wrote in a client note Tuesday.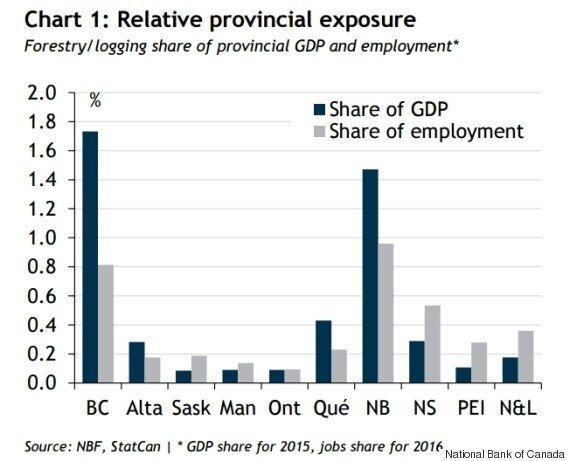 "The forestry industry is an important regional employer after all, and some will recall the painful job losses that accumulated the last time duties were imposed."
But if there is a silver lining here, it's that Canada's economy doesn't depend on lumber exports as much as it used to.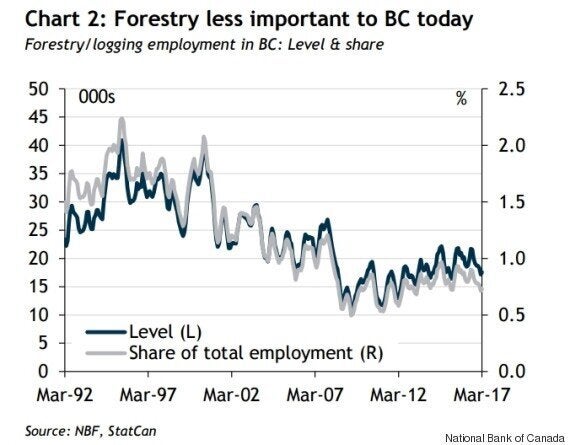 "There's less relative economic or fiscal exposure to forestry in B.C., New Brunswick or most provinces today than was the case back in the early 2000s," the NBF economists wrote.
"For instance, forestry revenue today comprises 1.7 per cent of B.C.'s total revenue pie, just one third of the revenue share back in 2001-02."
So maybe just this once we can be thankful that Canada isn't as competitive on lumber as it used to be.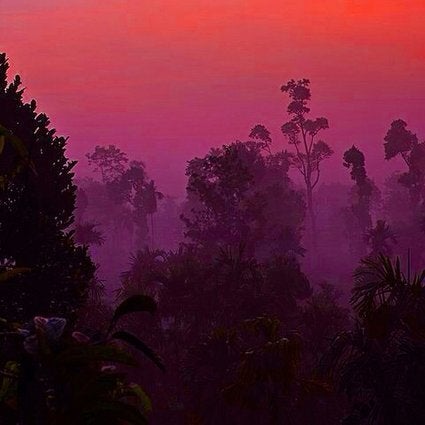 Rainforests Around The World