One Newfoundland city is having such an issue with littered coffee cups strewn all over the streets that officials are now offering to pay people to pick up them up.
The City of Corner Brook is offering a bounty of five cents per cup to anyone who saves a discarded disposable cup from the street and brings it in for redemption on May 27.
These beverage containers make up anywhere from 40 to 60 per cent of litter in Corner Brook, "creating an eyesore, a hazard to wildlife and detracting from the City's natural beauty," says a media release posted to the city's website.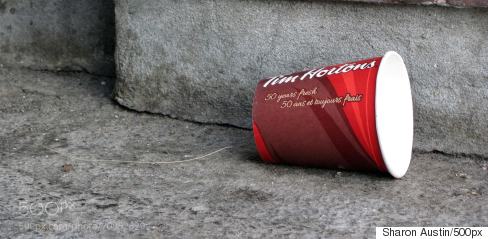 Discarded coffee cups have become a huge problem in Corner Brook, N.L. (Photo: Sharon Austin/500PX)
Nathan Jackman, a photographer, told The Western Star that he's already started collecting cups while making his daily photography rounds.
Jackman says he'll pick up a bunch of coffee cups from one area, but when he returns the next day he'll find just as many strewn about.
Coun. Tony Buckle told CBC Radio the cups are creating "a total mess" around the city.
"It's on every street in Corner Brook."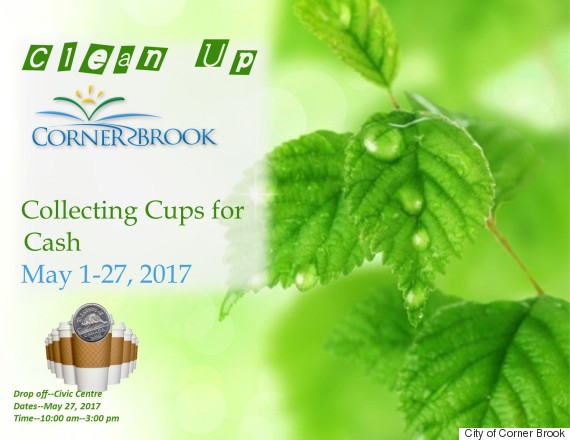 As an added incentive to the Ca$h for Cup$ campaign, the city plans to scatter four "surprise cups" between May 1 and 27.
Anyone who finds a specially marked cup will get an extra $100.
According to the National Post, the bounty for collected cups is being paid out not by the City of Corner Brook, but by corporate sponsors. The newspaper reports that Robin's Donuts has agreed, and they're also trying to get Tim Hortons on board.
Follow The Huffington Post Canada on Facebook, Twitter, and Instagram.
Also on HuffPost
Chris Packham photos the impact of litter on wildlife