Graham Moysey is a force to be reckoned with.
The 47-year-old Toronto-based media executive, who, as head of international at AOL runs all of the business units for the company apart from the U.S., is known to colleagues, friends and family as a hard-working, hard-playing guy who scarcely stops moving for a minute. (Note: HuffPost Canada is owned by AOL.)
So when he announced in March that he would be leaving the company on May 1, the speculation began immediately. Snapchat? Facebook? Some new start-up?
But the answer, it turned out, was: Nowhere.
"I am entering into the great abyss," he tells HuffPost Canada with a laugh. "I still consider myself to be a fairly young grasshopper in the field of life, as much as I've got lots to do. And so this is not by any stretch thinking about retirement, it's just a small break."
Watch the video above or click on this link to see how Moysey broke the news to his boss, and his advice for employees starting out now.
Moysey has worked his way up through a number of media industries in Canada in the past two decades, serving as Senior Vice-President and General Manager of Digital Media at Canwest Global Communications, and Vice-President of Sales and Business Development for Sympatico.MSN prior to joining AOL in 2010.
Taking time off mid-career is becoming increasingly popular among workers, reported the BBC last year, thanks in large part to people becoming interested in pursuing new skills and challenges.
Moysey, who takes his health as seriously as he takes his work, explains the notion behind the sabbatical as an idea that occurred to him one day that "slightly cracked open" the possibility of going through with it. Having done training with Tignum, a company that specializes in maintaining and improving executive performance through wellness measures, he's spent the last three years adhering to their main messages: physical movement, nutrition and mindset.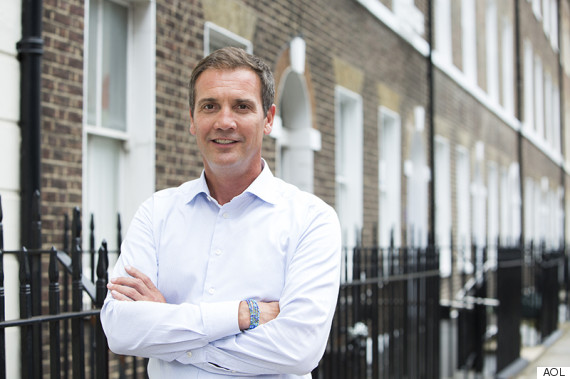 "I call it one sweat a day," Moysey says in reference to the exercise portion of his regimen. "Regardless of where I am or how I end up or if I've gotten off a plane at 8 p.m. and I've been on it for 17 hours ... there's a physical release there that's critically important to me. It centres me, it helps me sleep, it helps me think."
He also eats as well as he can — fish and vegetables are staples — and uses workouts and self-care such as naps, to get his mind focused. But he readily admits that he hasn't engaged in a lot of self-reflection, and that's a big part of what he hopes to get out of this break.
"It sounds quite cliched in some respects, but actually I think one of the big kind of passages for me in this is actually going to be spending a little bit of time just in that space of not knowing exactly what's next and doing some, for lack of a better description, meditation on that," he says.
"I think one of the big kind of passages for me in this is actually going to be spending a little bit of time just in that space of not knowing exactly what's next."
Being the type of guy he is, Moysey has a number of ideas for how this indeterminate time will be spent, from learning to kite surf to taking cooking seminars to travelling. And for a man who estimates he's circumnavigated the globe seven times in the last five years for business trips, he's also looking forward to spending time with his family — his wife, Fabienne, and their two teenagers.
"I think there's a whole dimension of partner, in how I show up with my wife and how I show up with my kids," he says, a smile breaking across his face. "It's like, imagine being fresh all day. Because I get home from a trip, I'm shattered, I do my very best to put on a brave face, and then I sort of recover over the weekend and take off again. I think the notion of being present and fresh is going to be cool, and we'll just see how it unfolds."
While work-life balance tends to be a topic directed towards women, a whole host of research supports men reaping benefits from time spent with family. A 2003 Families and Work Institute study found that both male and female executives who gave the same priority to their work as they did to their families (vs. an emphasis on the job) felt more successful, less stressed and had an easier time managing their personal and professional responsibilities than other executives.
"Imagine being fresh all day. I think the notion of being present and fresh is going to be cool, and we'll just see how it unfolds."
Interestingly, it was Moysey's kids, who are 12 and 14, who gave him the most pause about his decision once he revealed it to them.
"The eyes of a child are pretty pure things," he muses. "They were like, 'What are you doing, Dad? You're good at your job and people like you.' But then, knowing that I was cool with it and I had conviction in my decision, their mentality shifted, and then there was enthusiasm around it."
It's a similar energy Moysey intends to bring to figuring out what's next, a decision he's diving into with eyes wide open.
"I'm a very extroverted individual who tends to be very physically active, be very socially active … And so I think that the notion of challenging myself in an area that I've never been, which is super-introspective, whether it's a structured time of the day or locking myself in at the cottage or doing some reading or things like that, is incredibly interesting.
"You know, I may end up in that space and just say, 'This is the worst, I'm out.' But I want to step into it because I haven't had the time or the inclination to challenge myself in those ways."