Meteor showers and southern lights are incredible sights on their own — but when they show up together it's simply awe-inspiring.
David Finlay of South Wales, Australia caught the experience on camera on April 22, when the Lyrid meteor shower intercepted with the Aurora Australis, also known as southern lights.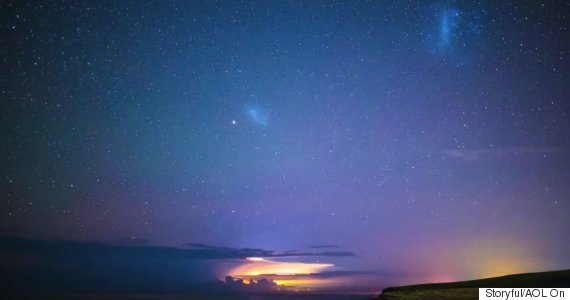 The Lyrid meteor shower typically shows up for 10 days every April, according to Earth Sky Communications. The southern lights, much like northern lights, can be difficult to predict. They are visible in countries such as Australia, Chile, Argentina, and New Zealand.
As if that wasn't enough, lightning sprites also made an appearance while Finlay recorded the video. The bursts of light last about a second.
Watch it all come together in the incredible video above.
Follow The Huffington Post Canada on Facebook, Twitter, and Instagram.
Also on HuffPost
Northern Lights In Canada