Getting the kids to help pick out the perfect Mother's Day gift is one way to go, but everyone knows handmade gifts mean so much more.
Show mom how much she means to the family by making her something special with the kiddos. Below, we've rounded up 10 easy Mother's Day crafts kids of all ages can help make.
Just because your little one isn't old enough to hold scissors doesn't mean they can't help. Most of these crafts involve colouring, pasting, and painting, so just be sure to put a lot of newspaper down to make cleanup a breeze.
Check out our favourite Mother's Day crafts for kids below:
Popsicle Stick Flower Pots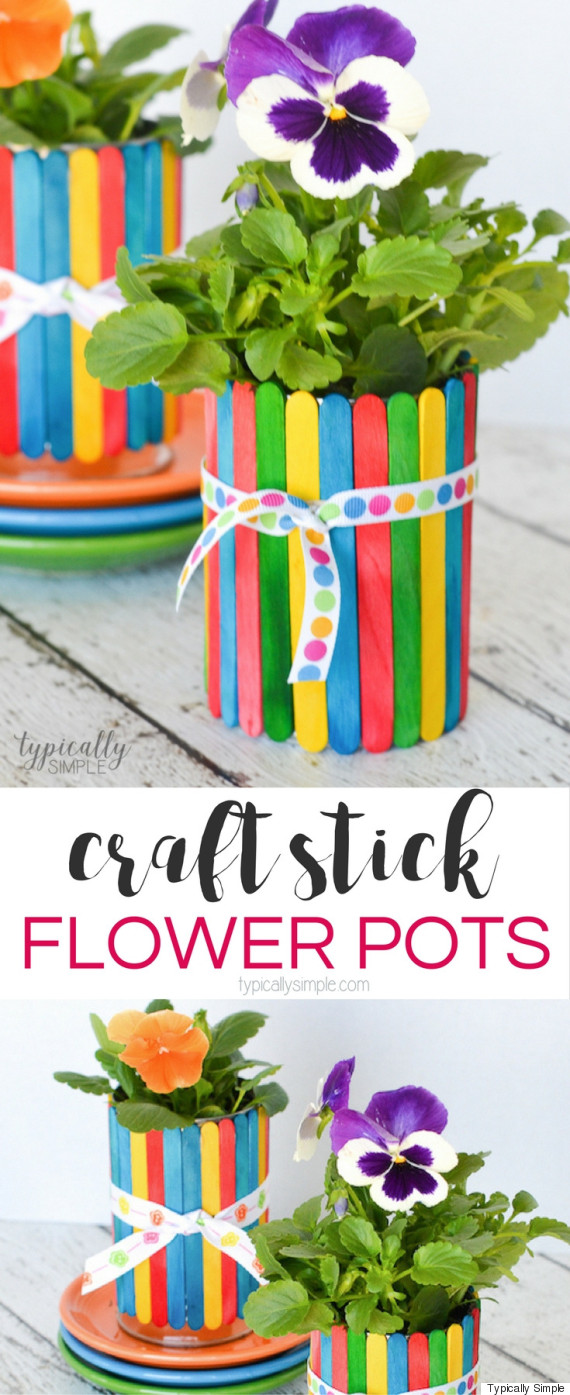 With the spring season just starting, a plant is the perfect gift for mom. Make yours more personal by putting together a colourful (and personalized) flower pot.
Handprint Tulip Towels
Got a mom who loves being in the kitchen? These handprint towels will make the perfect addition to her favourite place at home.
Handprint Jewelry Dish
A baby's little hands are one of the most precious things you'll ever see, so why not use them as a mould to hold her precious jewels.
Popsicle Stick Bracelet
Who knew that you can bend a popsicle stick into a bracelet? Big kids will love this craft that gets them in the kitchen.
Garden Markers
Have a lot of leftover paint? Let the little ones dip wooden spoons in them to make these colourful garden markers.
Handprint Pot Holders
Another great craft for moms who spend a lot of time in the kitchen.
Handprint Bag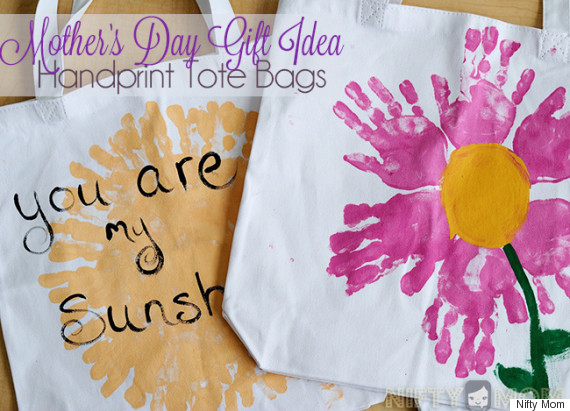 She'll love carrying around this cute tote covered in her kid's handprints.
Paper Bag Journal
via Simply Rachel By Rachel.
Paper bags can be used in all sorts of crafts, like this journal which can be filled with little mommy-and-me mementos.
Egg Carton Flowers
Who says you need to buy crafting supplies? Recycle old egg cartons for this cute crafty bouquet.
Tin Can Bird Feeder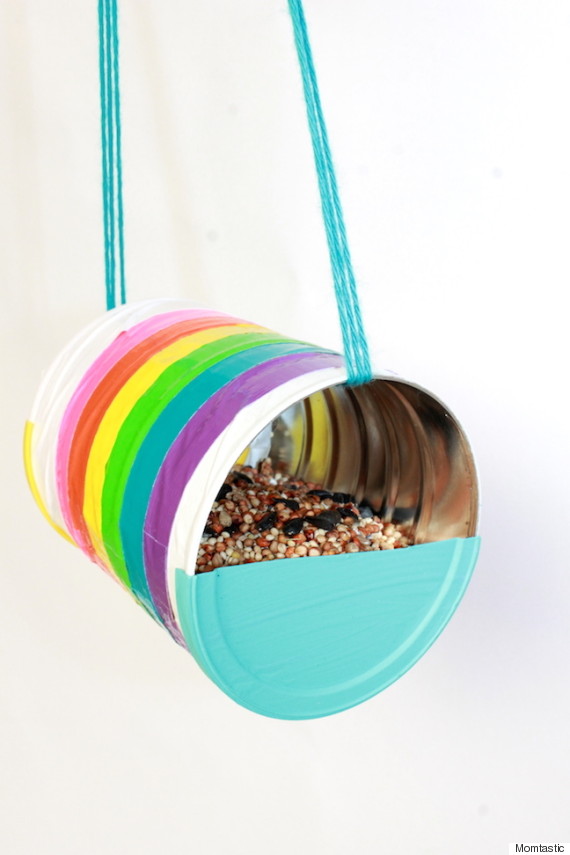 Make this bird feeder for mom and then spend your days outside with her watching the birds snacking away.
Mod Podge Candle Holders
Add aroma and character to the room with these adorable mod podge candle holders.
Handprint Plate
She'll love this plate so much you probably won't even want to eat off of it.
Mother's Day Planter
Forget about flowers and help her grow her garden with this fun DIY planter.
Also on HuffPost