A terrifying video from Russia shows an avalanche grind to a halt moments before it could have crashed into a ski resort.
Guide and ski instructor Oleg Koshkarev recorded the video on Monday, which shows a giant cloud of snow careening down Cheget mountain near the village of Terskol (watch the video above). His client jokes in French "I love you dad, I love you mom," in the video, shortly before the avalanche stops.
It must have been a terrifying sight for guests. Just one month earlier, six snowboarders were killed at the same resort after they ventured into an out-of-bounds area on the mountain's northern slope.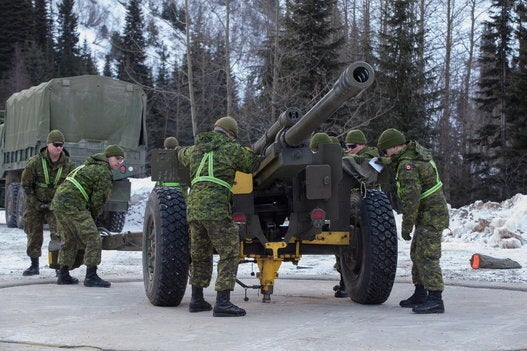 Canadian Forces Fight Avalanches In B.C.