German researchers are testing a powerful, artificial light to see if it can be used as an alternative to fossil fuels.
In March, researchers at the German Aerospace Centre turned on "Synlight," the world's largest artificial sun.
The light is made up of 149 xenon lamps (the same kind that are used in a movie theatre) that, combined, are 10,000 times as intense as normal solar radiation and can reach temperatures of 3,000 C. The light is so powerful that it's housed in a radioactive chamber — anyone who enters it while the lamps are turned on would burn.
"We are looking for chemical applications ... mainly to produce hydrogen, hydrogen as a storage fuel which can be used for any application we know today," Bernhard Hoffschmidt of the German Aerospace Centre told Al Jazeera.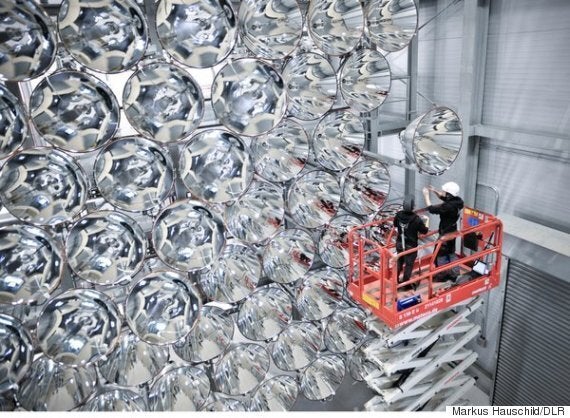 Hydrogen is often hailed as a green alternative to fossil fuels, as it burns without producing any carbon dioxide. One drawback is that it can take a lot of energy to produce. Researchers hope that one day it will be done with solar power — a process that's already been tested at a small scale in the laboratory and they hope to reproduce with "Synlight."
Sunlight can be unreliable in northern Europe, so the artificial sun's brightness and reliability make it an easier option for researchers to test the hydrogen manufacturing process.
"We'd need billions of tonnes of hydrogen if we wanted to drive airplanes and cars on CO2-free fuel," Hoffschmidt told The Guardian.
The project took CA$5.2 million to build, Phys.org reported, and uses as much energy as the average four-person household consumes in one year in just four hours.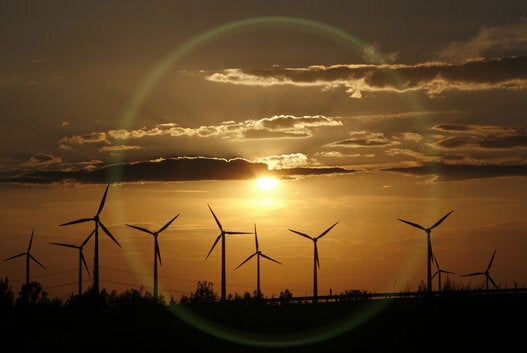 Renewable Energy Installations