If you had the chance to watch your kids in school all day, would you take it?
That's the option being offered to parents across China, as surveillance cameras installed in schools increasingly broadcast kids' lessons, from kindergarten all the way through university, reports the New York Times.
"Many parents want to understand their children in the classroom performance and learning situation," said a statement from Shuidi Zhibo, one of the largest carriers of these videos, according to NextShark. "Schools and teachers understand the demands of parents and understand they want to see their child's classroom performance."

A livestream from one of Shuidi Zhibo's channels
With a few hundred live-streaming websites available to people throughout the country, many in China are used to recording their every move, but the increase in filming students — especially on sites open to the public — has raised concerns among both the children and the general public. On Shuidi Zhibo, real time classroom videos can be found under the topic of "Education."
China Daily quotes a principal as saying these cameras were requested by parents to encourage better behaviour and prevent bullying, but there's a strong possibility that lessons could be negatively impacted by the students and teachers being observed. As well, as the New York Times notes, bullying has increased in some circumstances, due to the comments left under the videos.
"It may increase stress on students and is likely to damage their relationships with their parents. No one wants to be monitored all the time," Zhao Yueling, deputy head of Henan institute of mental health, told China Daily.
"No one wants to be monitored all the time." —Mental health advocate
For some parents whose children are attending school far away from them because of work constraints, this can provide a link to their children, but also does give them a sense of unease.
"It doesn't feel safe and leaves no privacy at all," said one parent to The Paper. "For example, kids have to take off clothing for their midday nap, and that's not something for the whole world to gawk at."
Cameras in classrooms aren't entirely unknown in Canada, as many private daycares are equipped with such technology to "reassure" parents who want to check in on their kids throughout the day, according to a CBC story from 2012.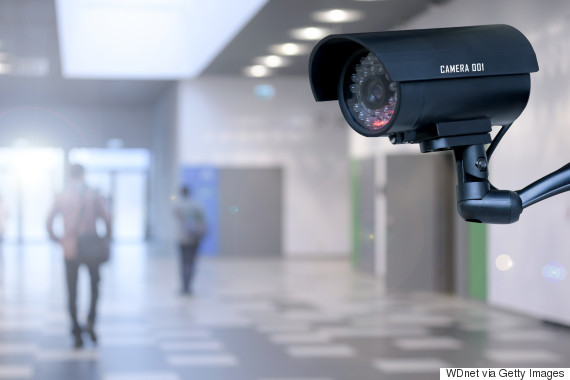 Private high schools, and even some public ones, have also installed closed circuit televisions (CCTVs) for security measures over the past few years.
And while there are disparate opinions on whether or not that's a necessary addition to children's education, the main difference is that those feeds are accessed through private accounts, with the school controlling who can see them.
As Sixth Tone reports, lawyer Zhao Bo in central China's Henan province noted that in the case of Chinese classrooms, live-streaming broadcasters will need to reach an agreement with the students about showing them onscreen, or they could be violating their rights.
In light of these reports, some schools have ceased live-streaming entirely, and in a statement on its website in late March, Shuidi Zhibo advised schools to choose "kindergarten sharing mode" on webcams for further privacy.