CP
TORONTO - The timing of a news article detailing sexual-harassment allegations against Sen. Don Meredith should raise questions given its publication just as a senate committee wraps up an investigation into the embattled politician, his lawyer said Monday.
In an interview, Bill Trudell attacked the HuffPost Canada report as politically motivated.
"The timing of this story is suspect given it is clear that the Senate committee is about to report," Trudell told The Canadian Press. "The article is clearly political, featuring another politician's comments about the Senate itself."
Read more: Senator Bullied, Sexually Abused Staff For Years: Former Aides
In an exclusive investigation, HuffPost Canada reported that a former female aide alleged the senator repeatedly groped her behind closed doors. The woman, whose name was not revealed, was also cited as saying Meredith threatened to wreck her employment prospects if she complained to anyone about him.
Listen to an excerpt from one of her interviews with HuffPost Canada. Her voice has been changed to protect her identity:
&nbsp
Trudell said the senator would not be responding to the reported sexual-harassment allegations.
"He co-operated long ago with the Senate investigation into these allegations," Trudell said.
The article also cited an unnamed former staffer as saying that working with the senator was just a "horrible professional experience," and New Democrat MP Nathan Cullen as saying the Senate wants to remain "untouchable" by protecting one of its own.
"The claims of inappropriate workplace behaviour allegedly committed by a Canadian senator is an important story, which we pursued out of the public interest."
— Andree Lau, HuffPost Canada
Trudell ripped the article as disrespectful of Senate processes.
"I am concerned that it is an attempt to influence the Senate committee," Trudell said of the story. "I remain confident that it won't. Attempts to undermine the proper processes of our institutions will ultimately fail."
In response to Trudell's comments, Andree Lau, HuffPost Canada's managing editor of news, said:
"HuffPost Canada stands by its report, which is based on corroborated interviews with former staff from Sen. Don Meredith's office as well as other evidence gathered over the past three years.

The claims of inappropriate workplace behaviour allegedly committed by a Canadian senator is an important story, which we pursued out of the public interest.

Sen. Meredith and his lawyer declined opportunities to be interviewed and for their views to be included in the HuffPost Canada story."
Meredith could find out within days what punishment the Senate ethics committee will be recommending for his sexual relationship with a teenage girl. The committee has been pondering a range of sanctions from reprimand to outright expulsion.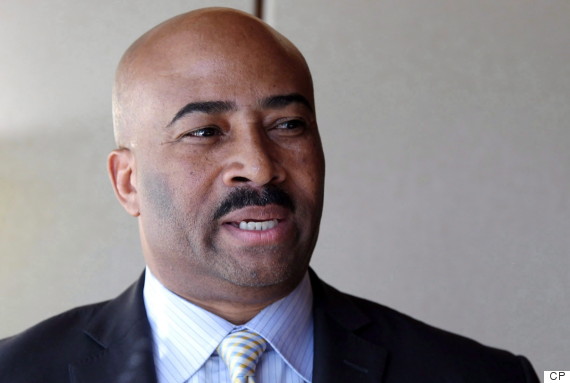 Sen. Don Meredith, seen in March, was appointed to the Senate in 2010.
The committee was aiming to finalize its recommendations by Tuesday, and then table them in the upper chamber, committee chairwoman Raynell Andreychuk has said.
Once the committee makes its recommendations, it will be up to the Senate to decide on what, if any, action to take against Meredith.
The senator, 52, has spoken publicly only once since the Senate's ethics officer, Lyse Ricard, issued a disturbing report earlier this year on his affair with the teen.
Senator took advantage of teen, report found
Ricard concluded that the married senator, a Pentecostal minister, had begun a relationship with the girl when she was just 16 and that it later became sexual. The report also found that Meredith had abused his position as a senator to take advantage of the young woman.
In an exclusive interview with The Canadian Press in March, Meredith begged forgiveness for what he called his "moral failure" but rejected widespread calls to resign. With his wife sitting quietly by his side, he refused to discuss whether he had had any other affairs.
&nbsp
Meredith, who is black, also blamed racism for the allegations against him, although Trudell later dialled back that assertion saying race had no bearing on the scandal.
With the committee report now due any day, Trudell said the senator would have no further comments.
With a file from HuffPost Canada
Listen to more on the HuffPost Canada investigation on our Follow-Up politics podcast: