Police in Belize say that they have found an SUV belonging to a Canadian woman after she and her American boyfriend went missing.
Franceca Matus' white Isuzu Rodeo was found in a sugar cane field on Sunday near the village of Paraiso, police told multiple media outlets.
No one was in the vehicle, police told the Toronto Star.
David DeVoursney, the brother of the woman's boyfriend, says local authorities in the district of Corozal have no idea what happened to 52-year-old Matus and 36-year-old Drew DeVoursney.
David DeVoursney says police found Matus' vehicle on Sunday afternoon about 15 kilometres from the bar where the couple was last seen last Tuesday night.
Matus was supposed to return to Canada on Wednesday.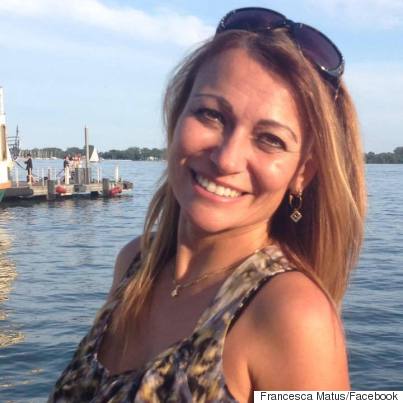 Francesca Matus lives in Belize up to six months of the year.
Her friends say she has homes in both Canada and Belize, where she lives up to six months of the year.
David DeVoursney says a group of expats are searching every day for the missing couple, who had been dating for several months.
"This is sickening,'' said DeVoursney from his home in Georgia. "And nobody seems to know anything. They're just gone, without a trace.''
DeVoursney said he plans to travel to Belize on Tuesday with his brother's best friend to join the search for the pair.
Joe Milholen, a friend of Matus, said he was going to take her to the airport last Wednesday, but neither she nor her boyfriend were at their house.
He said her vehicle was missing, but her packed bags, money and passport were still inside the home.
With files from HuffPost Canada