Actor Jaden Smith arrived at the Met Gala Monday night, and his date for the star-studded event was pretty unique, to say the least.
It was none other than his blond locks accompanying him on the red carpet. Yes, those same ones dad Will Smith cut off in April.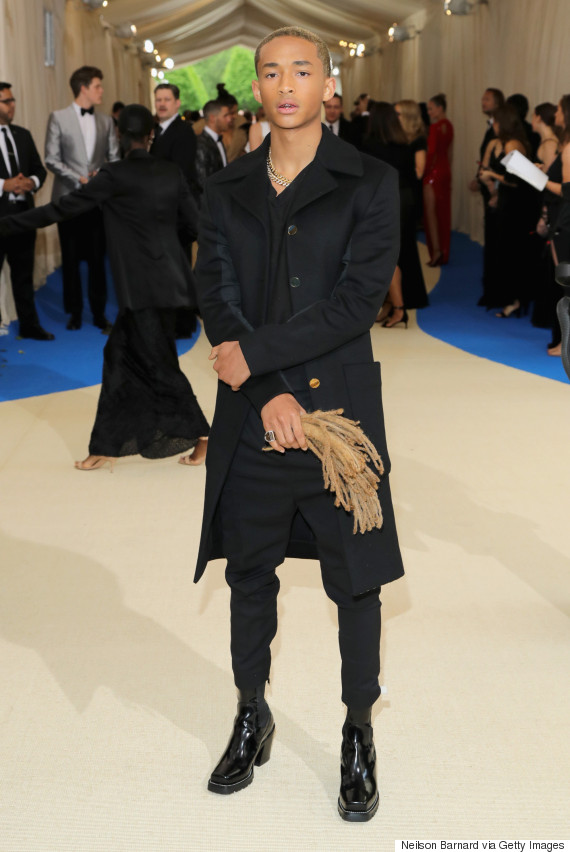 The 18-year-old rocked a black Louis Vuitton suit, according to Vogue, and wasn't afraid to pair it with some bold accessories, including some gold chains, a large pinky ring, a grill, and of course, his ponytail.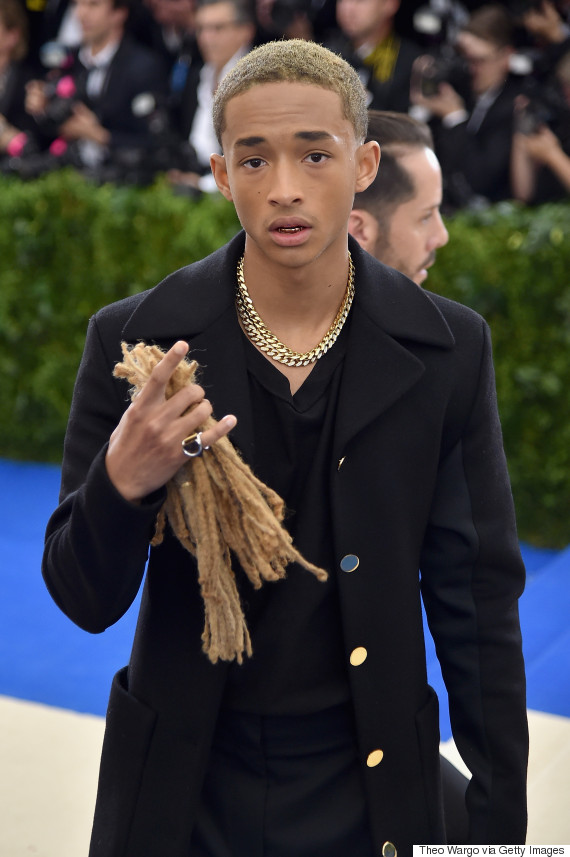 Now, we know Jaden isn't one to be afraid to take fashion risks and show off his quirky style. So while it may be a little peculiar to hold onto disembodied hair on any other day, it's the Met, so we'll let this one slide.