Former Destiny's Child member Michelle Williams is praising bandmate Beyoncé for not being afraid to look 'fierce' while expecting.
Speaking to People on the Inaugural Wearable Art Gala red carpet Saturday in Los Angeles, an event hosted by Beyoncé's mom Tina Lawson, Williams shared why Queen Bey's looks are not only stunning, but motivational for other pregnant women.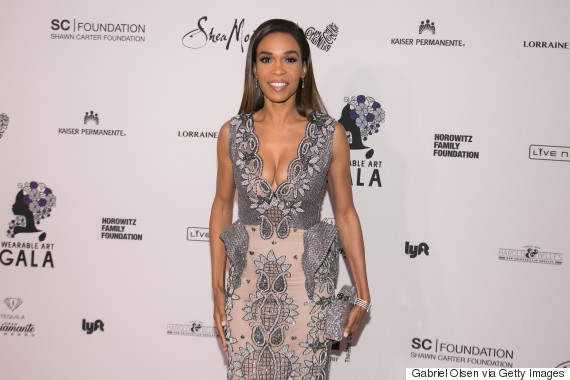 "You know what? She's holding it down for so many other women that are with child and showing them, okay, still be as fierce as you feel and as you can because some women do have a hard time and don't feel as great all the time," the 36-year-old gushed. "When she steps out, she's like, 'I've got to look as best as I can' because that's what Miss Tina [Beyoncé's mother] instilled — at least wear some foundation and a red lip, at least."
For the A-list event, Beyoncé rocked a red hot floor-length red gown and a floral crown. The star opted to keep her makeup simple, going for brown and gold hues.
Lawson was also outspoken about how her daughter wishes to teach her kids strong values at the event.
"[She's] teaching them that what is on the inside counts more than what's on the outside," she shared. "I see her passing it on, and it makes me really proud, because that was my biggest lesson [to them.]"
The 35-year-old star has shared a number of fab looks throughout her pregnancy, posting them to her Instagram page for her fans to enjoy.
Back in early February, the hitmaker announced on Instagram that she was expecting twins with husband Jay Z.
Also on HuffPost