A New Brunswick biologist and photographer recently captured the wildlife shot of a lifetime.
Arielle DeMerchant set up a trail camera near Scotch Lake over the winter near a deer carcass.
She first spotted a lynx nosing around a pile of bait she had set out (beaver remains that were given to her by a trapper) back in November 2016.
She finally struck gold with a photo of the elusive feline in April of this year.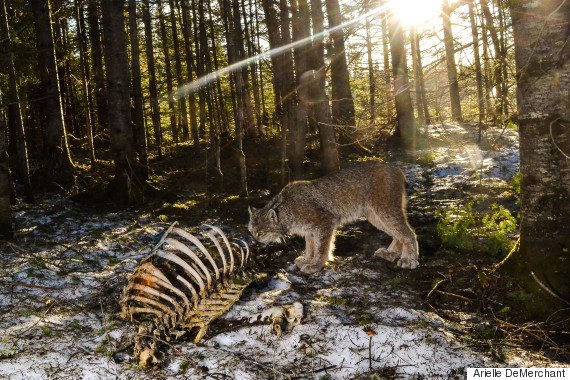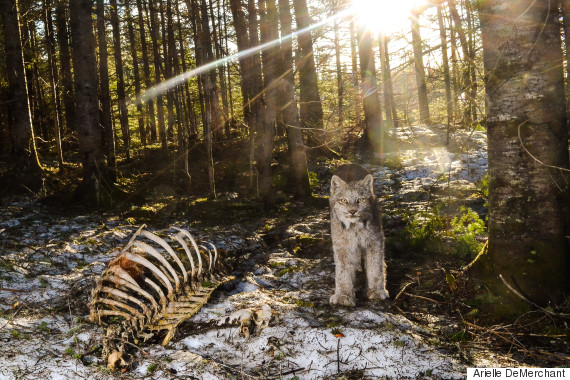 A lynx stares directly into the camera's lens at Scotch Lake, N.B. (Photos: Arielle DeMerchant)
Watch a video of the lynx from DeMerchant's trail camera above.
Follow The Huffington Post Canada on Facebook, Twitter, and Instagram.
Also on HuffPost
Lynx Mom And Kitten In Banff