Oh, that Ryan Reynolds. Always so smashing and debonair alongside the stunning Blake Lively at red carpet events.
This year's Met Gala was no different. The Canadian Reynolds and American Lively, both actors and partners in life, proved that you can maintain harmonious Canada-U.S. relations even when one (or both) of you has a tan: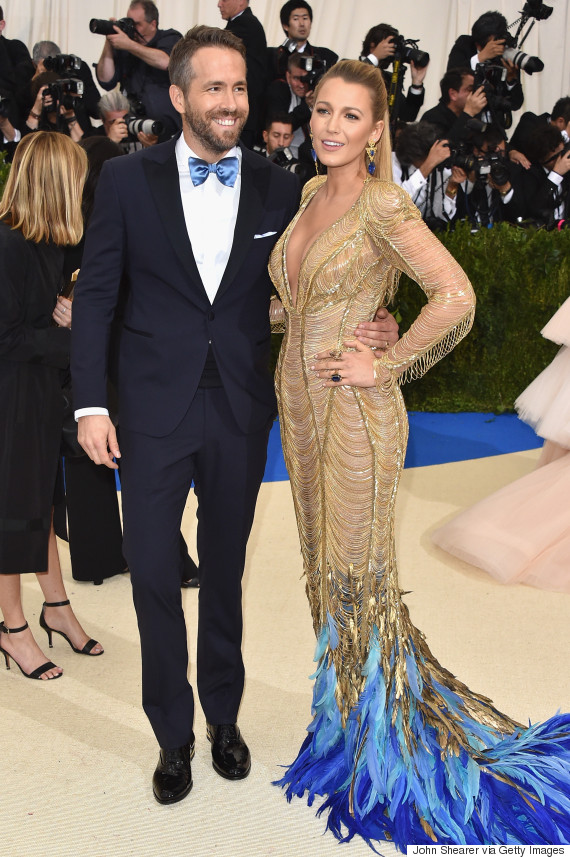 Ryan Reynolds and Blake Lively, why are you so adorable? (Photo: John Shearer/Getty Images)
Toronto-native The Weeknd also made googly eyes with his cross-border love, fellow singer, American Selena Gomez: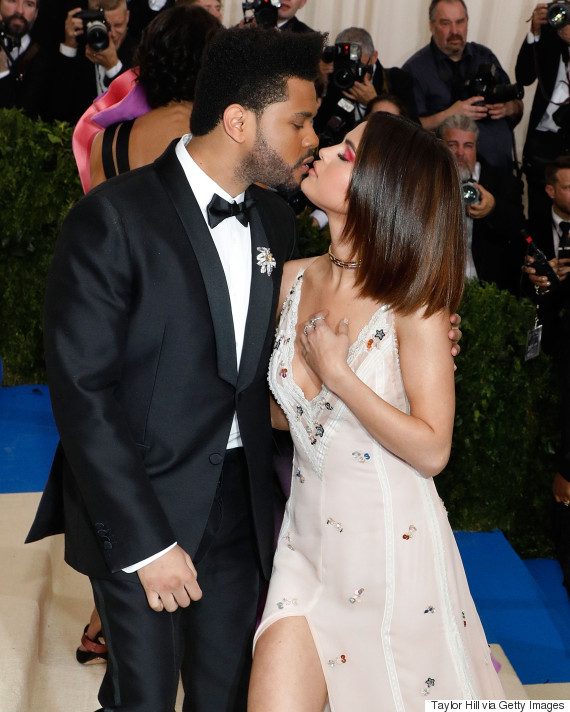 True love, or air kisses? (Photo: Taylor Hill/FilmMagic)
This may or may not have bothered The Weeknd's ex, model Bella Hadid, but it's OK, because she walked the carpet with designer Alexander Wang, who reportedly sewed Hadid into her skin-tight bodysuit: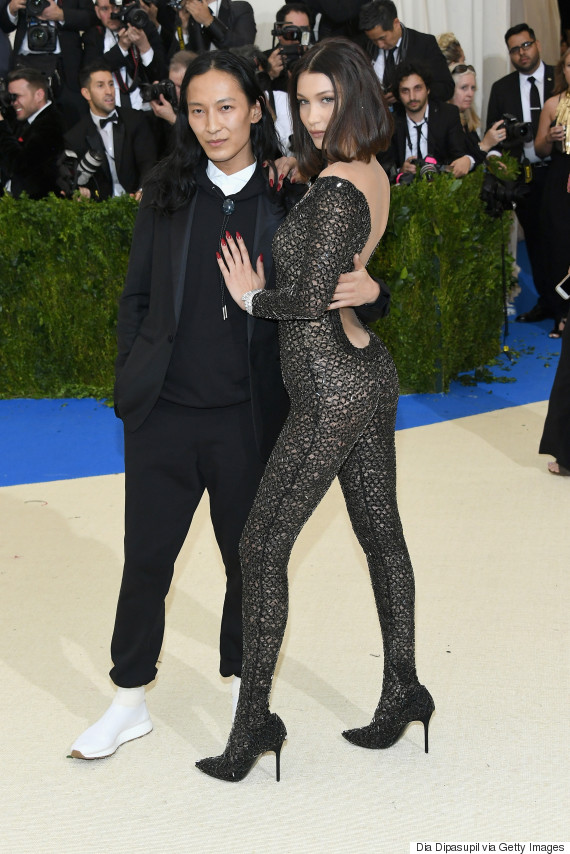 Not looking at The Weeknd. Definitely not. (Photo: Dia Dipasupil/Getty Images For Entertainment Weekly)
In the I-maybe-dated-a-Canadian category, Jennifer Lopez a.k.a. casual Drake cuddler, and some sports guy named Alex Rodriguez cut a fine figure: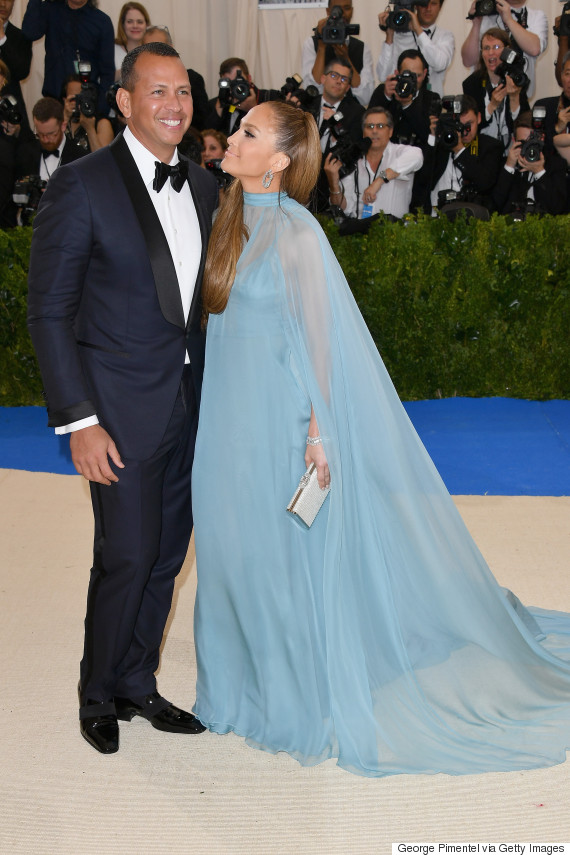 Take that, Drizzy. (Photo: George Pimentel/WireImage)
In the I-didn't-date-Drake-but-we-collaborated-on-a-song category, mega-producer Pharrell Williams and wife Helen Lasichanh went for the opposites attract look: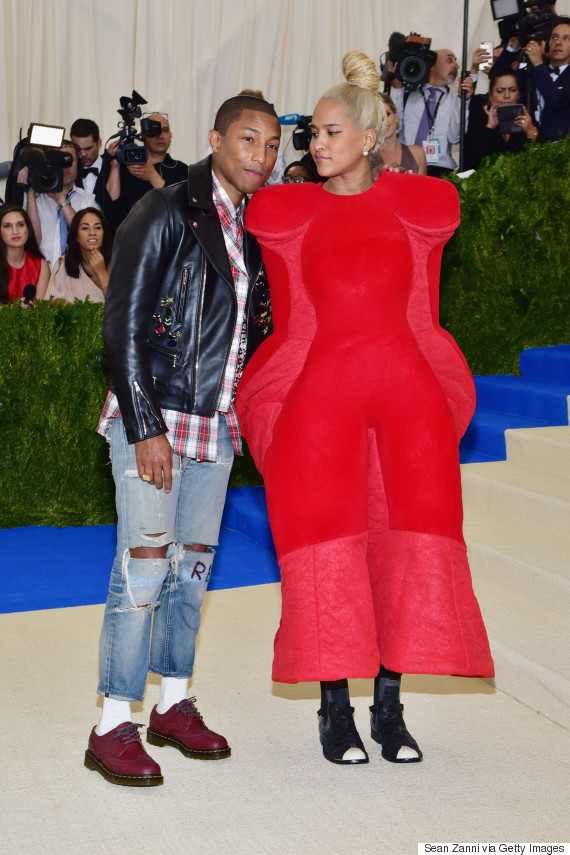 Pharell Williams and wife Helen Lasichanh. That side-eye tho. (Photo: Sean Zanni/Patrick McMullan via Getty Images)
And in the you-guys-are-so-great-we-wish-you-were-Canadian category, Chrissy Teigen and John Legend look as gorgeous as ever: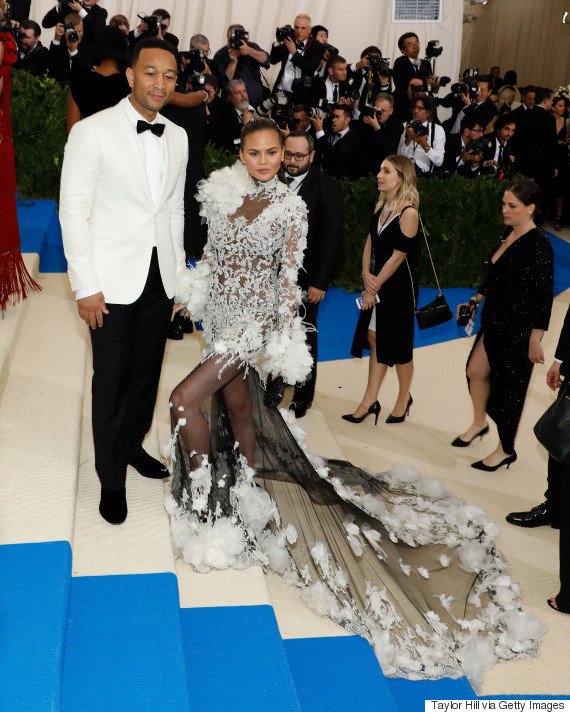 Awww, guys. (Photo by Taylor Hill/FilmMagic)
Yay couples! Yay love! Yay Met Gala!
Also on HuffPost