The Canada goose is known for being a tough and feisty species (just ask any Canadian who has been accosted at a park by one of the waterfowl.)
So, it was no surprise that a team of rugby players were no match for one of the birds when it decided to join their game.
On Saturday, RFU National League teams Sedgley Park and Caldy were facing off at Paton Field in Thurstaston, England. It was the final game of the season, and players were focused intently on each other until a goose trotted onto the pitch.
In a video captured by Nathan Swarbrick, a coach and performance analyst who was watching the game, one of the Caldy players trips over the bird, who indignantly flaps its wings before waddling toward the ball.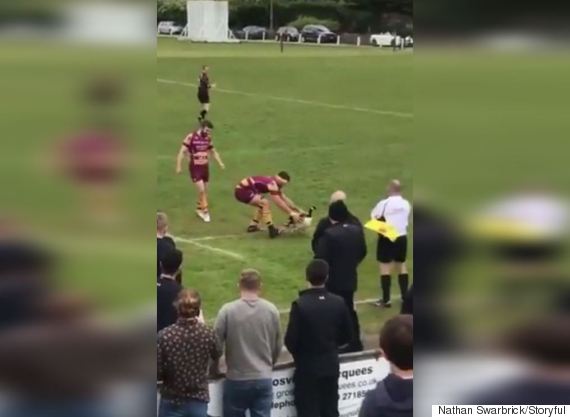 Then, the referee tries to usher the fowl off the field, but no dice.
Finally, after most of the players have switched from playing to herding, the goose consents to sit out the rest of the match on the sidelines.
Follow The Huffington Post Canada on Facebook, Twitter, and Instagram.
Also on HuffPost