As Princess Charlotte celebrated her second birthday on May 2, 2017, the public got a chance to see the little royal, thanks to a photograph taken and distributed by her mother, Kate Middleton, the Duchess of Cambridge.
And while it's great to see the princess frolicking in nature, we can't help but notice the incredible resemblance she has to her great-grandmother, Queen Elizabeth II.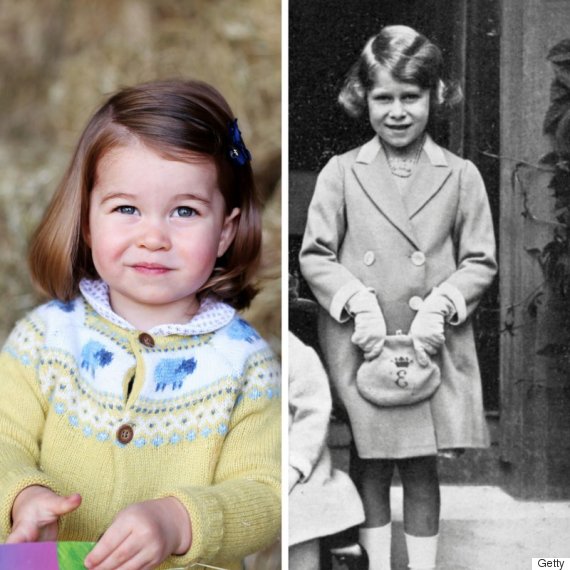 Princess Charlotte, left, at 2, and then-Princess Elizabeth, right, in 1933 at age 7.
While we're well aware that anything the royals release publicly is staged to the max, and that this likeness is not a coincidence, we can't help it — we're marveling at the mini Queen.
Charlotte is, in fact, the fourth in line to the throne, and the first woman in that lineage, so it only makes sense she would share some traits with her beloved "Gan-Gan."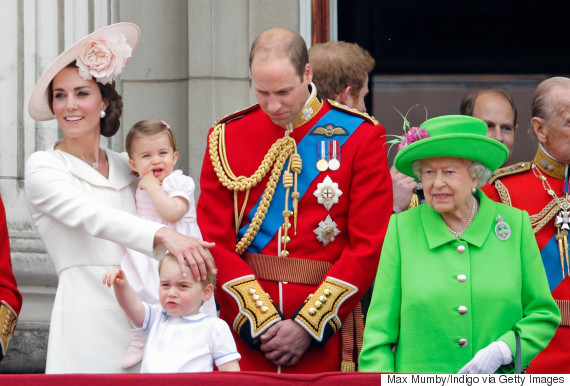 Catherine, Duchess of Cambridge, Princess Charlotte of Cambridge, Prince George of Cambridge, Prince William, Duke of Cambridge and Queen Elizabeth II watch the flypast from the balcony of Buckingham Palace during Trooping the Colour on June 11, 2016.
We're looking forward to seeing the young princess grow!
Also on HuffPost
Prince George And Princess Charlotte's Most Precious Moments