CAPTION THIS MET GALA PHOTO:
Sarah Paulson is such a gift #MetGalapic.twitter.com/jFEOIFOUce

— Jarett Wieselman (@JarettSays) May 2, 2017
Yet another reason actress Sarah Paulson is a gem that must be cherished forever. I mean, wouldn't your jaw drop if you saw the one and only Madonna decked out in full camo regalia for the Met Gala? Ours would for sure. Let's take another look: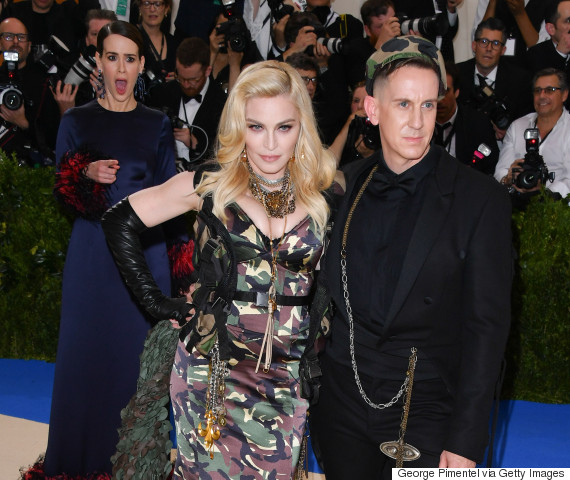 O.M.G. (Photo: George Pimentel/WireImage)
But then what if Madge noticed your admiring looks and beckoned you over - to hold her camo wrap with her?!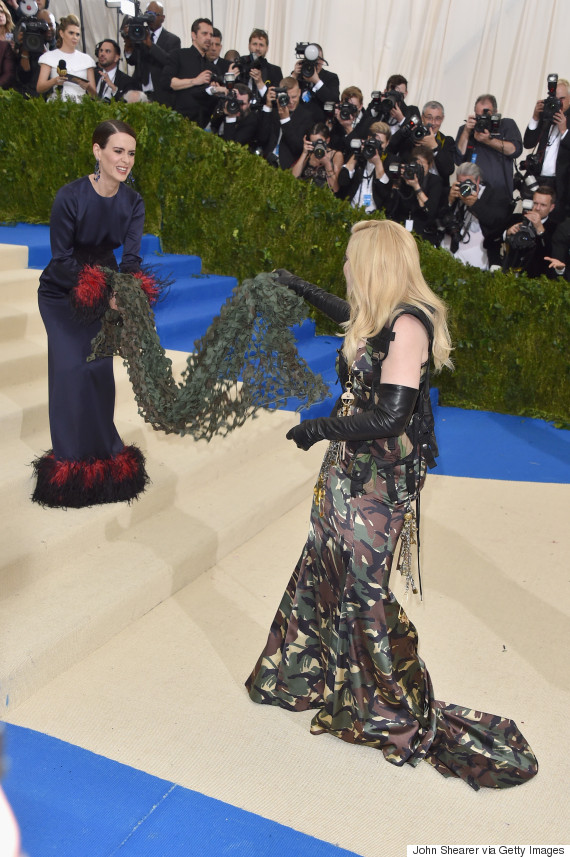 So much bonding! (Photo: John Shearer/Getty Images)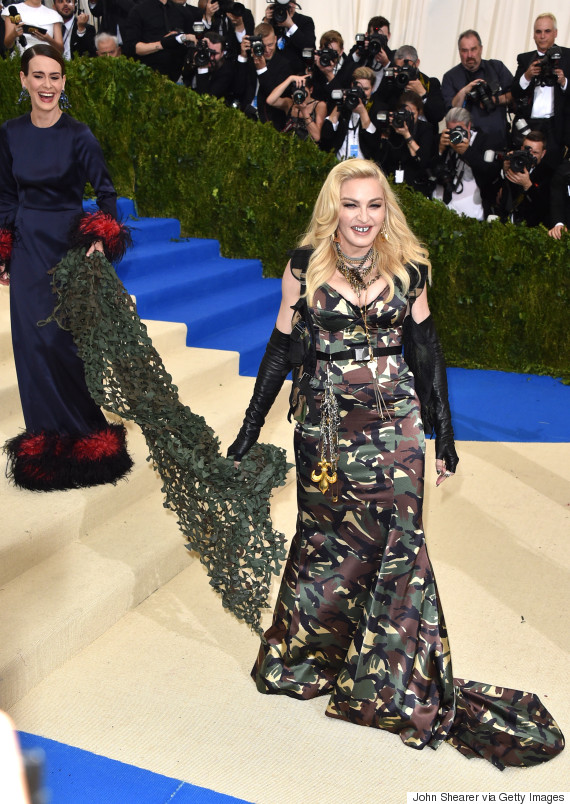 We're not worthy. (Photo: John Shearer/Getty Images)
Our teenage fan-girl hearts can't even stand the greatness of these two together.
Check Out More Of Our Met Gala Coverage:

Rihanna Slayed In Comme Des Garçons
Also on HuffPost