Residents of a small Newfoundland town were surprised on Monday when they spotted a rare Arctic visitor off their shore.
Ruby Taylor Peyton snapped a photo of a walrus contentedly floating around in White Cape Harbour near St. Lunaire-Griquet.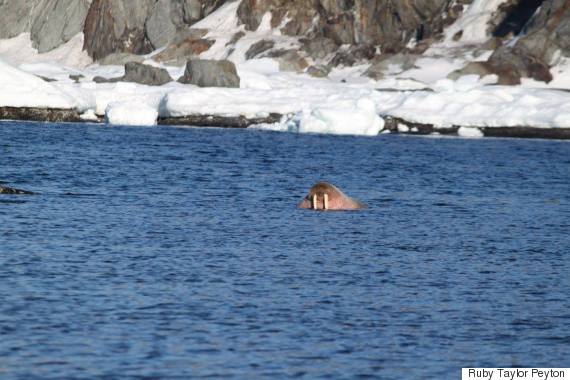 Residents of St. Lunaire-Griquet were surprised to see a walrus relaxing in the harbour on Monday. (Photo: Ruby Taylor Peyton)
"Every now and then he'd poke up and just lie back down again," she told CBC News.
The Atlantic walrus is considered an at-risk species, and has entirely disappeared from the Nova Scotia, Newfoundland and Gulf of St. Lawrence regions due to over-hunting, according to the federal government. The government says sporadic sightings of the animals should not be considered evidence that they've been re-established in the region.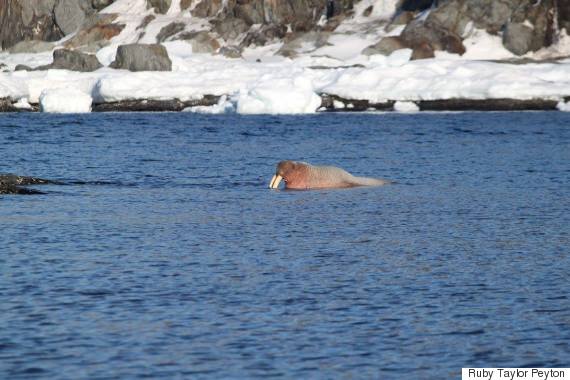 According to VOCM, locals say the last time a walrus was seen in the area was the 1940s.
"Never saw anything like that around here," Peyton said in an interview with CTV News.
Also on HuffPost Canada:

Ferryland Iceberg Is Even More Stunning In This Aerial Footage
Follow The Huffington Post Canada on Facebook, Twitter, and Instagram.
Also on HuffPost
Rare Walrus Catches A Nap On Orkney Island Beach