HALIFAX — Maitland District Elementary once bustled with activity.
Today, the students are gone, the northern Nova Scotia school a symbol of the relentless exodus from Atlantic Canada that was made plain again Wednesday by the latest census numbers from Statistics Canada.
The red brick school, with its cheery classrooms and gleaming halls, was built at the height of the baby boom and filled with students and hope.
Decades later, the school's enrolment had dwindled to 20 students, its classrooms nearly empty and hallways deserted. The local school board put multiple grades in one class and put off badly needed maintenance.
In 2015, Maitland District was shuttered altogether, the few kids left in the village bused to other schools.
"Our senior population is growing by leaps and bounds. We just don't have the kids."
"We don't have the students to fill all our schools," said Trudy Thompson, chairwoman of the Chignecto Central Regional School Board. "Our senior population is growing by leaps and bounds. We just don't have the kids."
Rural classrooms across Atlantic Canada have been gutted by a demographic squeeze of low birth rates, youth outmigration and an aging population, leaving schools with an oversupply of space and shortage of kids.
And it's only going to get worse.
"From 2011 to 2016, the Atlantic provinces saw the biggest decline in the proportion of people aged 15 to 64, and in general, the largest increase in the proportion of seniors," Statistics Canada reported as it released the latest tranche of data from last year's census.
"In 2016, almost one in five people in the Atlantic provinces was 65 years of age and older — the highest proportion in the country." That proportion was just 12.3 per cent in Alberta, which was a bustling, job-heavy magnet for struggling young workers prior to the collapse of oil prices in 2015.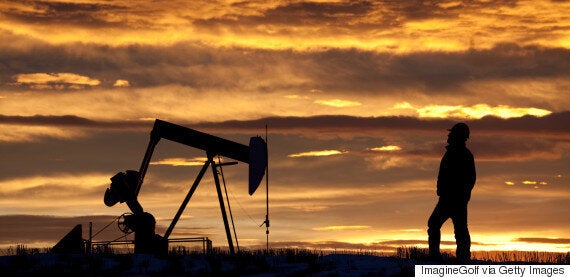 That gap is the largest since Confederation, the agency said, and "if current trends hold, this difference between the provinces with the highest and lowest proportions of seniors could reach almost 15 percentage points by 2031."
The phenomenon of Atlantic Canada's missing children is the product of a multitude of factors, from declining religiosity to the death of family farms.
"As the population gets older, there are fewer women of childbearing age and a lower birth rate," said Eddy Ng, a professor at Dalhousie University's Rowe School of Business in Halifax.
"There is also a shift in societal values," he said. "As we become more secular, we tend not to have as many children."
Disappearing family farms and shrinking resource sectors have also curbed the number of children in a household.
"Children in the past have been contributors to the family enterprise," said Janice Keefe, Mount St. Vincent professor and director of the Nova Scotia Centre on Aging.
"We have an extraordinary quality of life here but there is a lack of opportunity to keep young people here and to attract immigrants."
"If you think about farming or fishing or those types of primary industries that tended to define the Atlantic region, children were heavy participants in that enterprise," said Keefe. "But a changing economy and shifting expectations of what we do to support our children, like the formalization of recreation, has made bigger families expensive."
Compounding the problem of a lower birth rate is young people moving west for work.
"The economy in Atlantic Canada is not a friendly place for young people to find steady work," said University of Prince Edward Island political science professor Don Desserud.
"We have an extraordinary quality of life here but there is a lack of opportunity to keep young people here and to attract immigrants."
That coveted quality of life — affordable real estate, short commutes, access to nature — is in fact drawing baby boomers to the region.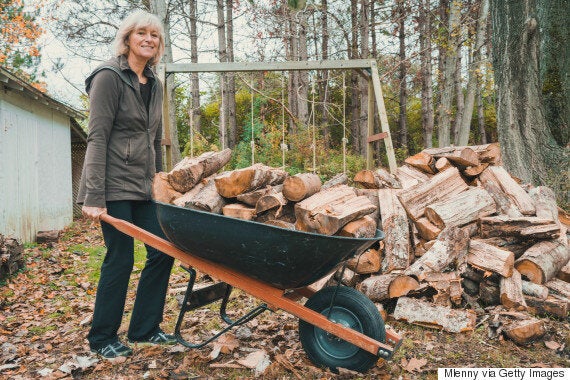 "We're seeing baby boomers that are retiring and looking for a slower pace of life moving here," Ng said. "They're cashing out their real estate in Toronto or other cities and moving here, and it accelerates aging in the region."
The combination of an aging population and fewer children has resulted in what Michael Haan calls an "infrastructure mismatch."
"You don't need as many schools as you once did because you don't have as many young people," the University of Western Ontario associate professor said.
"Converting schools to retirement homes is something to think about."
Economic development expert Donald Savoie said often school closures are the "final nail" in a community's coffin.
Still, he said government's should be closing schools faster to put the money into health care instead.
"We're not closing schools as fast as we ought to and we're not transferring money to health care to the extent that we should," said Savoie, Canada Research Chair in Public Policy and Governance at Universite de Moncton.
"There are fewer students populating our schools, so governments need to put the money where there is a greater need."