There's a reason why so many films and TV shows depict lovers' first meetings taking place in bookstores or while reading in the park. According to a study by eHarmony, this scenario isn't just dreamy and romantic, it might actually be based on reality.
According to the online dating site, profiles which list reading as a hobby are more appealing to the opposite sex, especially if you're a man.
The dating site revealed in an advice column that men on eHarmony who list reading as a hobby in their dating profiles receive 19 per cent more messages, while female readers receive 3 per cent more.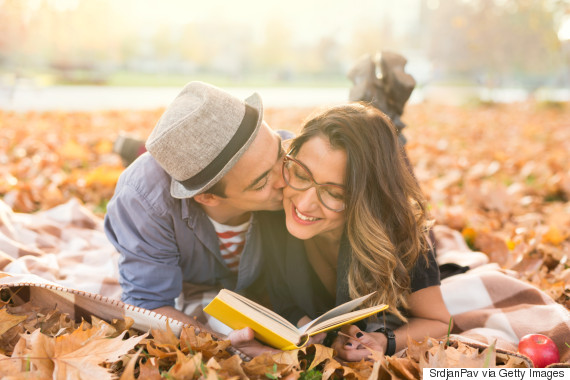 But it isn't enough to just say you enjoy reading. Listing books you've read can also help you gain more matches. Men who listed Sir Richard Branson's book Screw it, Let's Do It and Like a Virgin: Secrets They Don't Teach You at Business School received 74 per cent more messages than those who hadn't mentioned the book. For women, listing The Hunger Games series as a favourite brought on 44 per cent more messages.
But the book men and women both loved and benefited from reading was The Girl with the Dragon Tattoo, which helped men receive 36 per cent more messages and women 31 per cent more messages.
Just remember, not all books hold the same weight when it comes to attracting the opposite sex. Men who revealed a love for the Harry Potter series received 56 per cent fewer messages than those who didn't. For women, the book they should keep to themselves is the Fifty Shades of Grey series, which was linked to a communication drop of 16 per cent.
Also on HuffPost
The Most Anticipated Books of 2017 Thus Far