If you're anything like us, you watch "MasterChef Junior" in awe.
And yes, we get a little jealous of those parents who have somehow created cooking prodigy kids who can poach an egg with their eyes closed. Apparently, it may have to do a little something with learning culinary confidence at a young age.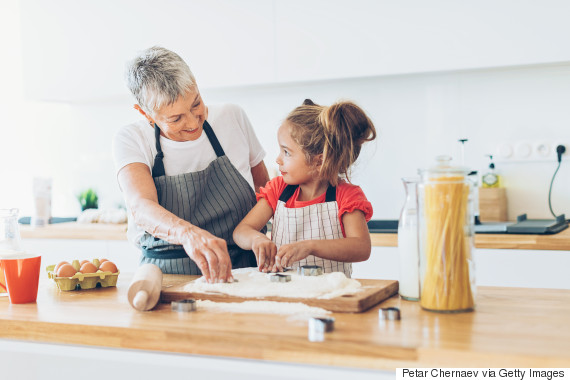 In the video above, The Morning Blend chats with Jim Higley of Bobblehead Dad about giving your child the skills they need to gain a passion for cooking in the kitchen early on. From learning math skills with the help of measuring cups, to discovering new cultures through spices, Higley introduces parents to all the exciting ways to introduce your child to the world of culinary arts.
And believe it or not, your kid might just think the kitchen is a fun place to be!
For all the tips, check out the video above!
Also on HuffPost
New Media Publishing

Sofia's Chicken Paprikash

EatingWell

Old Fashioned Spaghetti And Meatballs

EatingWell

New Media Publishing

Flickr: grongar

Roasted Herb Chicken With Morels

Tina Rupp/Food & Wine

Quentin Bacon