If you've ever walked into a woman's clothing store, you've probably been confronted by a mannequin whose shape doesn't look anything like most of the women you know.
Now, a recent study published in the Journal of Eating Disorders has confirmed this problem and reveals that unfortunately, female mannequins with "emaciated" body shapes is a widespread issue in U.K. fashion stores.
"We became interested in this topic after seeing some news report about members of the general public noticing that some mannequins in fashion stores were disturbingly thin," said lead researcher Eric Robinson in a press release. "Around the same time we had also read news coverage that fashion retailers had responded to this concern and adopted more appropriate sized mannequins, so it felt like an interesting research question to examine."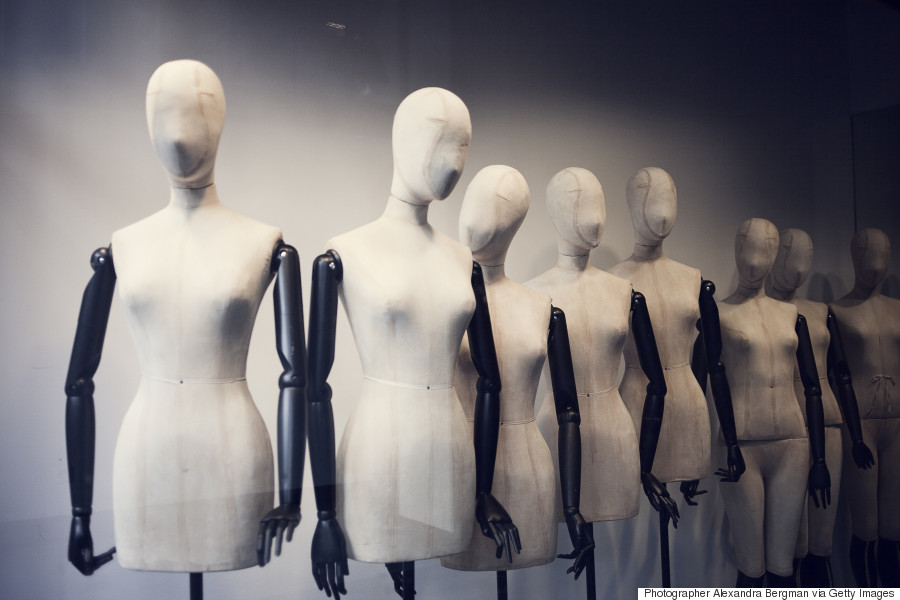 Researchers from the University of Liverpool studied 58 mannequins in two major shopping areas in the U.K. and had to eyeball the mannequins to compare them to images of real-life humans, as shop owners didn't want them to actually measure them. Based on the body mass index (BMI) of the matched humans, the researchers guessed as to the body size the mannequins represented.
The study found that "the average female mannequin body size was representative of a severely underweight woman," according to a press release, but the average size of a male mannequin was "significantly larger" than the average female mannequin. It also found that only a small proportion of male mannequins (8 per cent) looked underweight while 100 per cent of the female mannequins represented an underweight body size.
"Because ultra-thin ideals encourage the development of body image problems in young people, we need to change the environment to reduce emphasis on the value of extreme thinness," noted Robinson.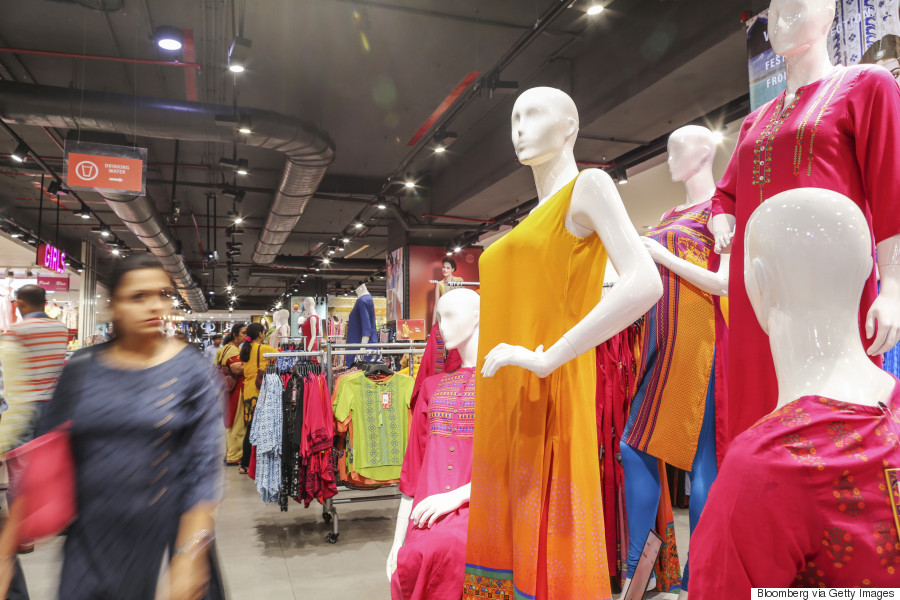 "We, of course, are not saying that altering the size of high street fashion mannequins will on its own 'solve' body image problems. What we are instead saying is that presentation of ultra-thin female bodies is likely to reinforce inappropriate and unobtainable body ideals, so as a society we should be taking measures to stop this type of reinforcement.
"Given that the prevalence of body image problems and disordered eating in young people is worryingly high, positive action that challenges communication of ultra-thin ideal may be of particular benefit to children, adolescents and young adult females," he concluded.
Absurdly thin mannequins have been a topic of conversation for years — more recently, TopShop was slammed by some parents for featuring only "too thin" female mannequins in their window display.
In March, parent Zoë Mason wrote on Facebook about her daughter's experience looking at the TopShop mannequins.
"My Biggest Girl went into town with her friend after school yesterday. They went around the shops to try to find a birthday present for another friend of theirs," she wrote. "I was quite taken aback when they first things that tumbled out of my girl's mouth were words full of crossness. She thrust her phone under my nose and showed me this picture and said, 'Look at that, Mum! I mean just LOOK at it. Me and M couldn't believe it as we walked past! I mean, it's not surprising that so many of my friends think they are fat or just don't like their bodies. Are girls not meant to be happy whatever size they are? Are we not meant to even f---ing EAT?! I like food. I like to eat good food but LOOK AT THEM, I am so ANGRY.'"
But some retailers are starting to realize there isn't a one-size-fits-all body type.
A Calgary Sport Chek Women's store recently used mannequins that reflected many sizes, because, as Kara Anastasiadis, assistant VP of merchandising strategy for FGL Sports Ltd., noted, "It was important to us that all women feel encouraged, strong, and inspired while in our store."
"We have run, yoga, swim, training and lifestyle mannequins," she told HuffPost Canada in April. "Each category of mannequin showcases a different body composition and they are all strong, beautiful and representative of all sizes and shapes."
This is at @TheHudsonsBayCo. Promoting #eatingdisorders is unbelievably irresponsible! #notbuyingit cc @couragesings pic.twitter.com/mCwbKkMhin

— Kathleen Pye (@KathleenCanada) June 24, 2014
It shouldn't take stores this long to realize that women want to see themselves reflected in their advertising and products, but, as this "Nothing Tastes As Good As Skinny Feels" shirt demonstrates, there's still a long way to go.