If you're a fan of Kendall Jenner, you know she doesn't really like bras (and hey, we don't blame her).
Since she's a #FreeTheNipple advocate, sports a nipple ring and has said multiple times that she is totally comfortable with her breasts and body, her choice to wear a very, very, sheer La Perla gown to the 2017 Met Gala on Monday evening was not a surprise.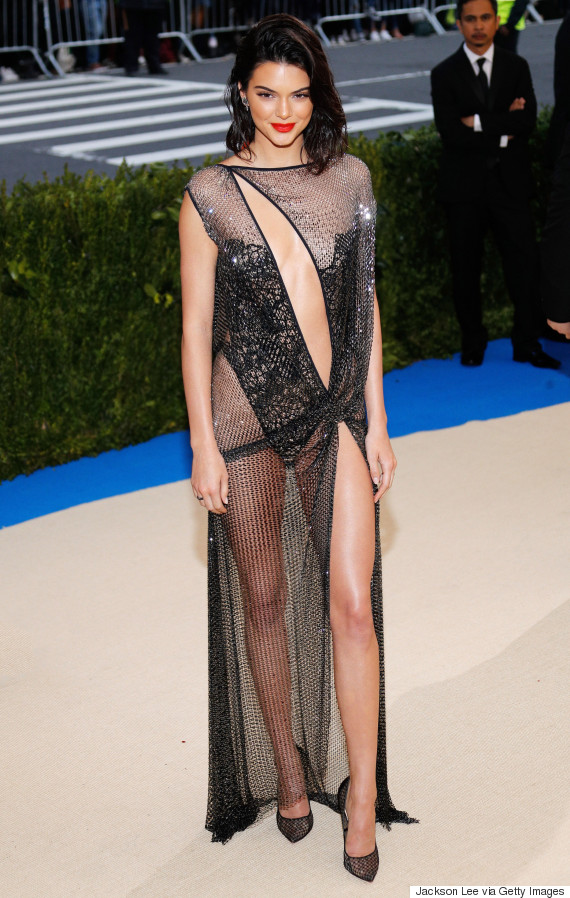 The all-over crystal draped getup (that some are even saying was inspired by Rose McGowan's iconic VMAs Dress from 1998) featured not only a from shoulder to pelvic bone front cut-out, but a lot of boob and leg. And when she twirled around for the cameras, we saw the dress also showed off her very chic lace thong and bare butt.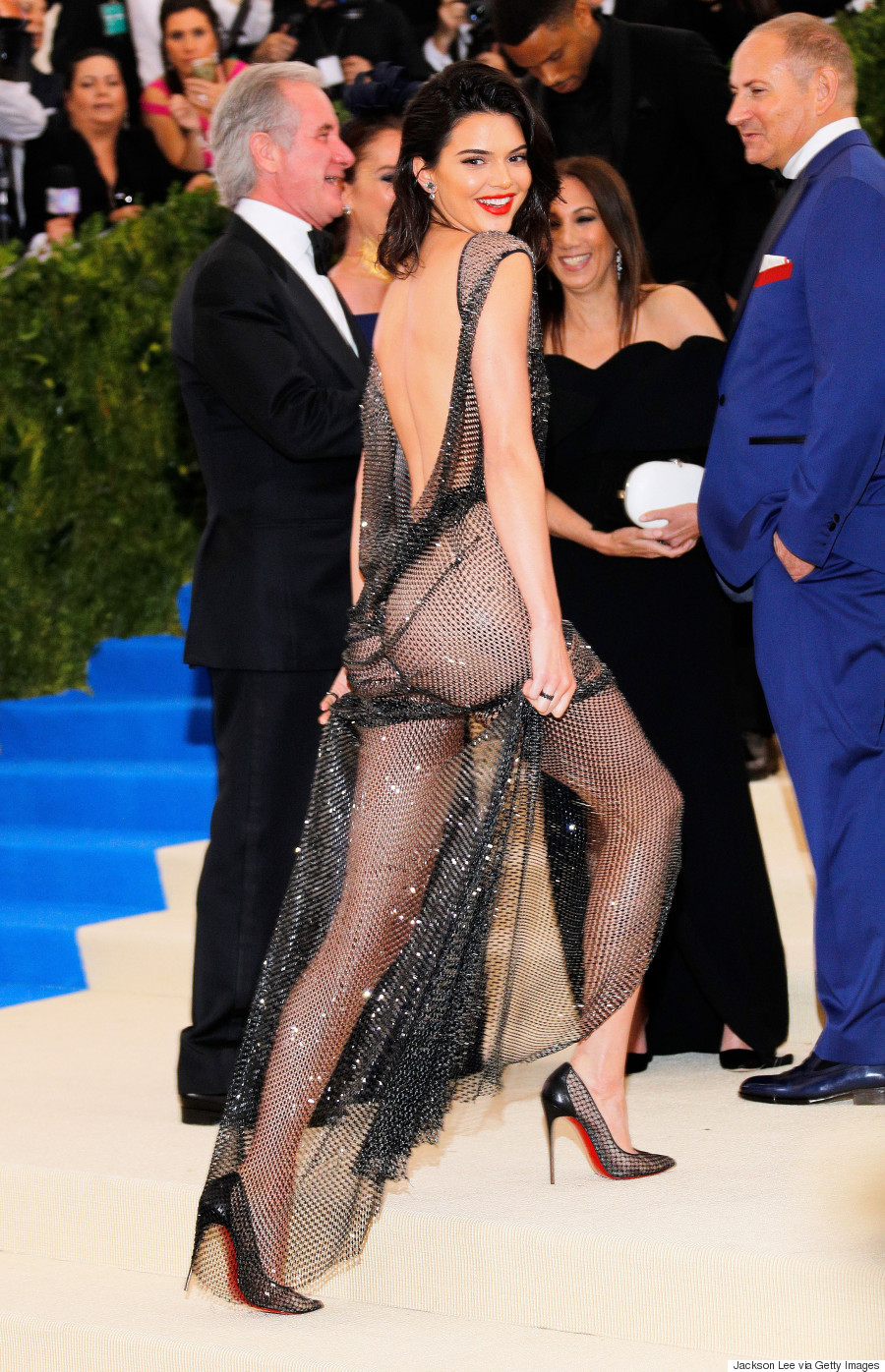 Sharing the details of her Met dress before taking to the red carpet, the 21-year-old supermodel told Allure, "I don't know. It's pretty sexual but, yeah, it's cool. It's like, it's very like, I don't know. I always like something that's a little controversial so, that's kind of that."
But of course, the internet can't seem to let Kenny J live her life. Instead, they went on to slut shame her after "fashion's biggest night out."
@KrisJenner@LaPerlaLingerie@KendallJenner wow! Too slutty for public. Come on! Don't stoop that low.

— kristi mcdougall (@kkristimc) May 2, 2017
@KrisJenner@LaPerlaLingerie@KendallJenner She's half naked. There is no need for the nudity. She is a beautiful young lady who looks just as pretty fully clothed.

— Cathy (@casims01) May 2, 2017
@Vibrantankles@OnlyInBOS I think it's pretty classy compared to Kendall Jenner who has her full ass out.

— Brianne (@BreeDoopee) May 2, 2017
News flash, Twitter people: your slut-shaming is NOT OK. Even if her dress was revealing.
From Kendall's friend Emily Ratajkowski to her big sis, Kim Kardashian, female celebs have gone on the record numerous times now to advocate for female empowerment and have spoken openly about women having the right to choose when and how they want to share their sexuality and bodies.
So Kendall has every right to wear this stunning dress.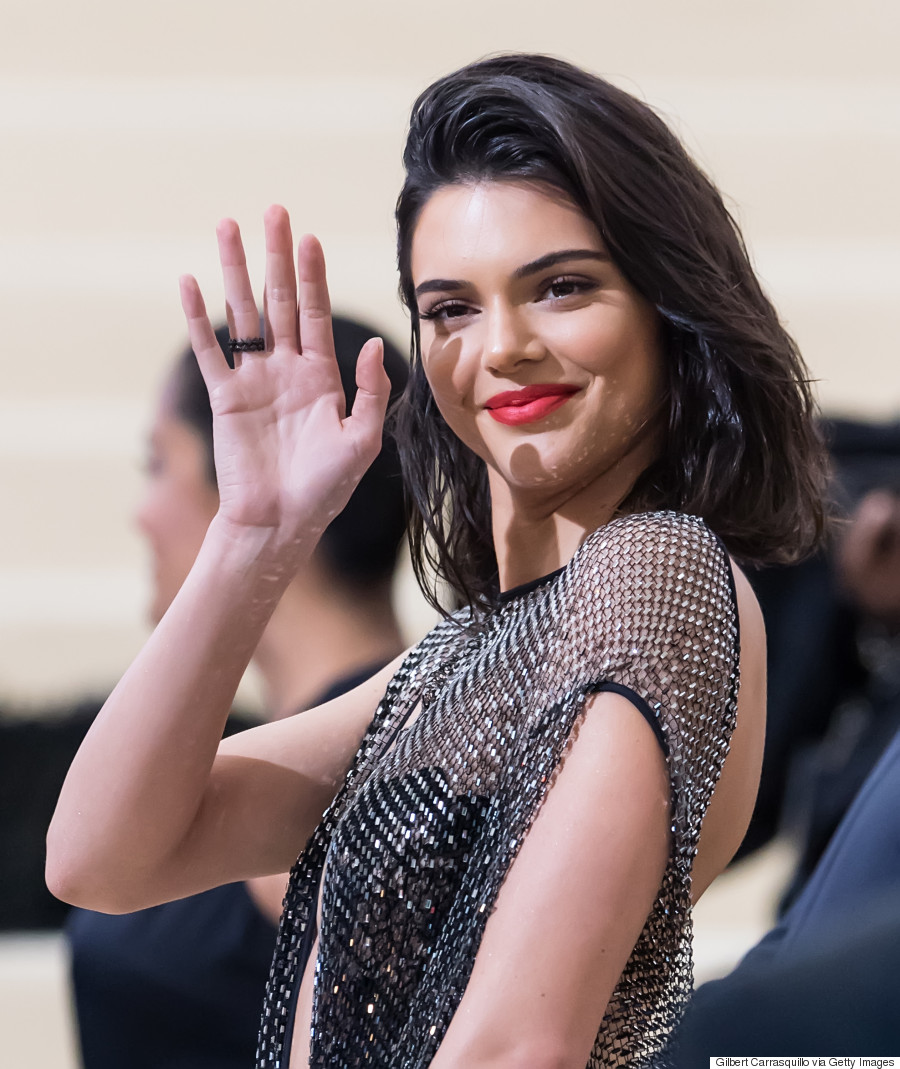 And frankly, if you're going to criticize Kendall's choice of wardrobe for the evening, focus on what the 2017 Met Gala was trying to celebrate. The night was a homage to 74-year-old Comme des Garçons designer Rei Kawakubo and the launch of the Metropolitan of Art's latest exhibition, "Art of the In-Between." Kawakubo is known for her brilliant avant garde designs, layered fabrics and use of shapes, and body-skimming dresses don't have a lot to do with that.
When you think of the potential tho #MetGalapic.twitter.com/8LN21RDqf0

— Dazed (@Dazed) May 1, 2017
But regardless: if Kendall wants to show a little skin, let her show a little skin. Her body, her choice.
For more looks from the 2017 Met Gala, check out the slideshow below: