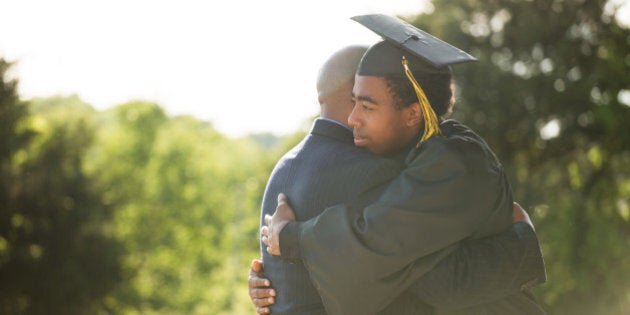 The Canadian government has raised the age of children who can be included on their family's application to immigrate to Canada.
Right now, children 19 years old and younger can apply along with their parents. On Tuesday, the government raised the age limit to 22, a change that will come into effect on Oct. 24.
"Raising the age of dependents lets more families stay together. This will bring economic and social gains to our country as it enhances our attractiveness as a destination of choice for immigrants and refugees," said Immigration Minister Ahmed Hussen in a release.
"Raising the age of dependents lets more families stay together."
One of the biggest reasons for the change is the trend of children staying at home longer, especially those who are choosing to live at home while they go to post-secondary school, Immigration, Refugees and Citizenship Canada explained.
The government said by raising the age limit, it both boosts the pool of applicants schools can draw from and allows those students to eventually contribute to the Canadian economy.
The new age limit won't apply retroactively, but it will apply to all future immigration programs including refugees. Children older than 22 who rely on their parents because of a physical or mental condition will also be able to apply as dependents.
The age limit change could also be a boon for Canada's aging population. Statistics Canada's 2016 census data shows that for the first time, seniors outnumber children in Canada. The country's average age increased to 41 years old.